Addressing Mental Health and Wellness in the Meetings Industry—and Why It's Important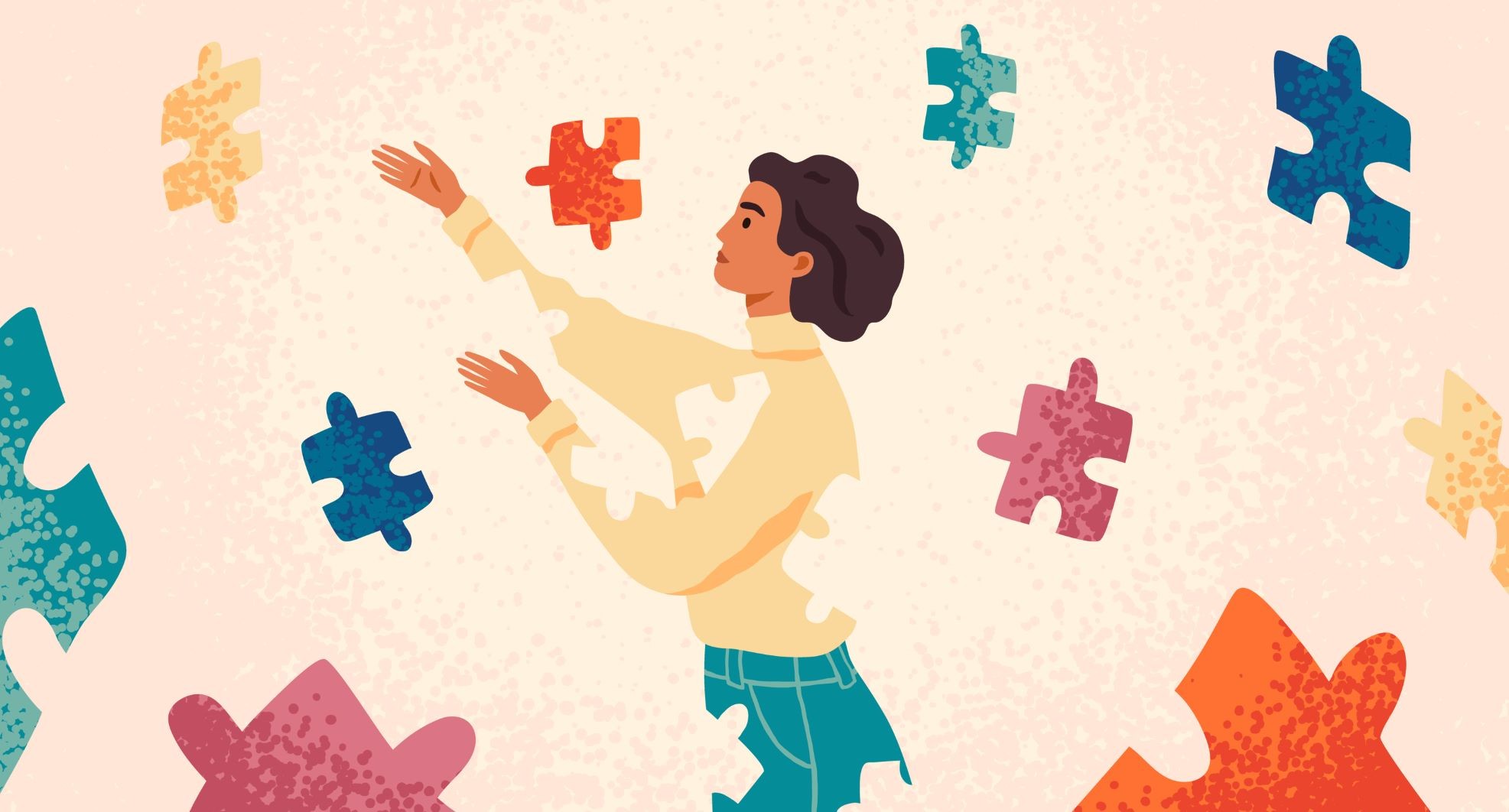 Rachael Riggs was working an event in Dallas for a software company when she was told there was a "911." "They said 'Rachael, you need to come to this spot,' so I did, and that's when I saw the FBI, the Dallas police and hotel security," she said. 
A credible threat had been made against the event's keynote speaker: Margaret Thatcher, former prime minister of the U.K. 
"I went through that 'oh my god' phase, and then I went into tactical mode," said Riggs, who is currently wellbeing leader for Maritz Global Events. "And the person who got me through that was one of the other event staff that was with me—it was actually Tonya Almond at PCMA. She was my go-to person that day for mental stress relief. She knew, and she could read my body language…It was probably the scariest thing I've ever done." 
The event eventually went on safely (Riggs even sat down and had tea with Thatcher). Although that's an extreme case of something going wrong during an event, all planners have similar stories of feeling immense stress when working onsite.  
"Think about what we're doing," Riggs said. "It takes a toll." 
Event professionals have inherently stressful jobs. A 2019 report by CareerCast even found that "event coordinator" was the sixth most stressful job in the U.S. Following the most calamitous period for the industry with the onset of COVID-19, this fact is truer than ever before. 
Thankfully, it seems open discussions around mental health have slowly become more prevalent—especially after emerging from a year-plus of isolation, stress, fear and pressure with the pandemic. Even athletes at the highest level, from Olympic gymnast Simone Biles to professional tennis player Naomi Osaka, are speaking out about their mental health challenges under a glaring international spotlight. 
But you don't need to be an elite athlete to experience debilitating stress. It permeates the meetings industry, too, so we spoke to some industry experts about why mental health and wellbeing resources are important to provide to planners—now more than ever. 
EventWell and Breaking Down Stigmas 
U.K.-based social enterprise EventWell was founded in 2017 by Helen Moon, who's worked in events for 25 years, to change the events industry's relationship with mental health and wellbeing.  
Through research pre-pandemic, the organization found that one in three event professionals struggle with their mental health and that 42% of event professionals will have changed jobs due to stress at some point in their career. 
"EventWell was born out of my passion to introduce something to the industry that would provide the education and resources that weren't available when I first started," Moon said.  
Moon has had bipolar disorder since she was 16 but wasn't diagnosed until 2009, after she had what she calls a "massive burnout." With EventWell, she wants to help meeting and event professionals feel safe to be able to accept help and support when they need it, and to break down stigmas and discrimination in the industry surrounding mental health that, "even coming out of COVID-19, are still there," she said. 
[Related Podcast: Toxic Bosses, Workplace Trauma and Choosing Yourself] 
One of the major programs EventWell employs right now is a pledge program, where anyone working in events, creative communications, hospitality, travel and more can apply for monetary pledges—from donations made to EventWell—to help them get through these tough financial times. 
Riggs is a part of EventWell's board of trustees and serves as the president for North America, a territory into which the organization is currently working to expand next. She said one of EventWell's key targets is to compile a directory of event professionals, freelancers and contractors who are also Mental Health First Aid trained.  
This program teaches trainees how to assist someone experiencing a mental health or substance use-related crisis. They learn risk factors and warning signs and strategies on how to help someone in both crisis and non-crisis situations. 
"They'll get a green lanyard [during an event] that says that person is Mental Health First Aid trained, and the staff onsite, no matter how large or small, will know that that person can help them," Riggs said, who has gone through Mental Health First Aid training herself. 
An organization like EventWell is so needed, Riggs said, because in talking with event profs over the years, she's learned that they often put themselves last. 
"We are so good at taking care of everybody else, and then we forget to take care of ourselves," she said. 
Planners' Perspectives 
Amid COVID-19 and the crisis it brought to the meetings and events industry, certified meeting professional Megan Finnell, who is the director of meetings and conferences for the Medical Group Management Association (MGMA), said it wasn't uncommon to see meeting profs take on double or triple their workload. 
"Every day was a different decision, and every day was something new that would redefine everything," she said. "Every day my team was looking to me for answers, and there were a few moments where I found myself saying, 'I don't know.'" 
Finnell said bringing people together is what drives her energy, and the pandemic, like it did to many other event profs, cut her off from that. 
"It took a really big toll on me to not have that outlet for creativity," she said. 
But there were silver linings. Finnell said these immense challenges throughout the pandemic have made her team stronger and more flexible. And personally, the pandemic allowed Finnell to look inward. 
"I started doing more intensive therapy to deal with some trauma, loss and grief from my past that—you know, as a planner, we just shove it down and keep going," she said. "So I used my extra time and flexibility to do that and found tremendous help and growth during this time." 
"We are so good at taking care of everybody else,
and then we forget to take care of ourselves."

Finnell said MGMA, to help combat burnout, gave the company Fridays off and offered weekly meditation sessions through a wellness committee.  
"MGMA was phenomenal in the way they took care of us," she said. 
During the pandemic, Riggs also had an intimate view into how planners were coping, as she's also the president of PCMA's Greater Midwest Chapter. Last year, her chapter put on more than a dozen virtual happy hours so that those feeling isolated could connect. 
"We would have people [enter the happy hours] looking like deer in the headlights," Riggs said. "But by the time they would leave, you could tell they were thinking 'Okay, I'm not alone.' I would get calls from planners saying thank you for doing this and giving us that forum."  
When Riggs was furloughed last June, she was asked to be on the Events Industry Council's APEX COVID-19 Business Recovery Task Force. There, along with CMP Johnnie White, Riggs co-chairs the Wellness and Workforce working group. Last September, the task force released a guidebook of resources to support the wellbeing of planners in all phases of employment during COVID-19. 
EIC put on a virtual "fireside chat" with the authors of the guidebook, and Riggs said almost 1,500 planners attended. 
"They told us that ability to have that place to go and listen and talk and hope they weren't on an island was very helpful," she said. "Some of the emails I got afterward were just incredible." 
"Don't Wait Until Employees Are Struggling" 
The pandemic isn't in our rearview yet, and mental health resources for meeting and event profs are needed more than ever. But self-care is one of the most important tools a planner has in combatting burnout. 
"Self-care is not a luxury, it's a necessity," said Carol Kivler, a nationally recognized mental health speaker, author and executive coach/trainer. As a certified professional speaker, she comes into contact with planners often, and even recently did a handful of webinars specifically for meeting planners. 
"Stress comes down from the perception of the degree of which you have control, and we've lost so much control in this pandemic," she added. "What are you going to do to take care of yourself and recognize any major changes in your ability to concentrate, your irritability, your changing in sleep habits or if your interest in things is dwindling? Those things are telltale symptoms of stress."  
Kivler said mental wellness, like physical wellness, is a commitment you make to yourself. And support systems and coping strategies—maybe it's yoga, meditation, the Calm app or some kind of outlet or hobby—can help you find balance. 
Support from the industry and in the workplace is still needed, and awareness needs to change into action, said EventWell's Moon. 
"We want to spread the message of how important mental health is as a cornerstone to an organization's culture, policies and strategy," she said. "Implementing good mental health practices now means you don't wait until teams are already struggling [or] until employees are already struggling," she said, adding: "We need to be looking after people's mental health outside of a crisis, to make sure that the next time we do enter a crisis, people are stronger, more resilient and better prepared." 
Mental Health Resources  
If you are having thoughts of suicide, call the National Suicide Prevention Lifeline at 1-800-273-8255 (TALK).