Inspiring Outdoor Venues in Monterey and Santa Cruz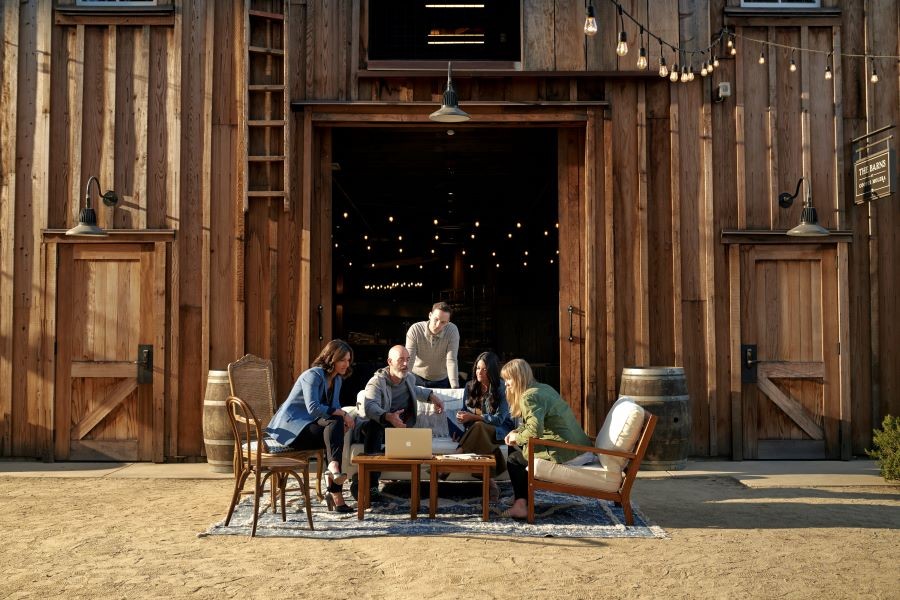 Cooper Molera Adobe. Courtesy of See Monterey.
When it comes to natural beauty and locally sourced food and beverage that is the envy of any destination, the Central California Coast towns of Monterey and Santa Cruz have few rivals.
With all the spectacular accolades, it's safe to say that meetings traveling to either of these gems that are the epitome of the California Dream will leave attendees in a blissful state of inspiration after congregating at one of their many outdoor spaces.
[Related: Outdoor Escapes Along California's Central Coast]
Monterey
Indeed, inspiration is what it's all about these days in Monterey, which recently launched a new meetings marketing campaign—and hybrid meetings package—that carries the tagline "All Inspired."
The over-arching campaign, named "All In," seeks to increase meetings and events industry interest in Monterey by playing up its natural attractions, a solid strategy because so many organizations and meeting attendees desire the social-distancing possibilities that come built-in to the region's scenic outdoor spaces.
"We wanted to showcase all of the outdoor venues in Monterey County because there's so many outdoor things to do in the destination," said Teresa Savage, VP, business development at Monterey County CVB, which represents the city of Monterey as well as other standout destinations in the county such as Carmel, Carmel Valley and Big Sur. 
[Related: Monterey and Santa Cruz Inspire With Distinctive Group Facilities and Experiences]
"We're trying to show a different facet of the outdoor capacities and the events that can be held in the destination versus just corporate, inside meetings," Savage added. "In downtown Monterey alone, there's a barn you can do outdoor functions and a lot of adobes."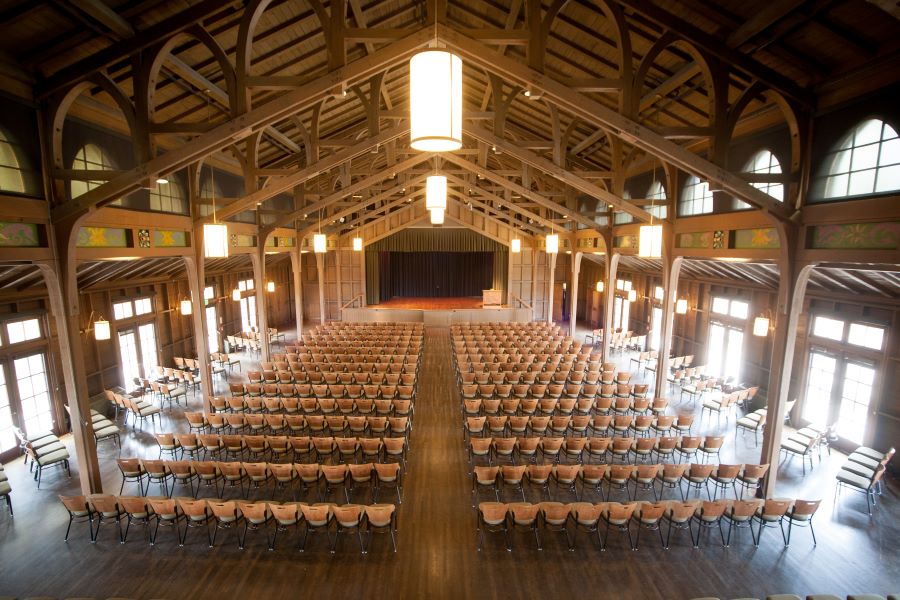 To be sure, there's lots to enjoy in Monterey, with truly world-class golf (think Pebble Beach and Spyglass Hill), the wines of the Central California Coast, and seafood sourced in and around Monterey Bay, such as Dungeness crab when in season. The Monterey Bay Aquarium is especially adept at special events, in venues indoors and out, where attendees can even touch the sea life on display. 
Other standout outdoor options include the following:
Cooper Molera Adobe is located in Monterey's Old Town Historic District and dates back to 1827. This National Trust Historic Site features an onsite barn, museum and garden spaces that can be rented for events. 
Carmel Valley's Folktale Winery & Vineyard in sunny Carmel Valley is set on 15 acres of sustainably farmed gardens along the Carmel River. Venues include its Wine Garden, The Barrel Room, Vineyard House, The Greenhouse and Wine Cellar.
Holman Ranch, a Carmel Valley historic property with 14 guest rooms, offers a charming setting for private events, corporate retreats and teambuilding activities. Event spaces include the Rose Patio, Carriage House, Main Plaza, Stone Terrace, Ceremony Lawn and Game Room, among other venues.

Carmel Valley Ranch equine program. Credit: Stephanie Russo.
 

Carmel Valley Ranch, set on 500 acres of rolling bucolic wonder in the foothills of the Santa Lucia Mountains, is a standout luxe resort in the region and specializes in group activities such as teambuilding, outdoor adventures such as falconry and Equine Therapy, and artisan workshops. The property offers a range of indoor and outdoor spaces, such as its Vineyard and River lawns, Organic Garden, the River Ranch "resort within a resort," and various courtyards and terraces.
Pacific Grove's Asilomar State Beach and Conference Grounds is nestled along the shoreline of the Pacific Ocean on 107 acres of protected land, providing a jaw-dropping backdrop for any meeting or event. In total, it offers 30 event spaces and 40,000 square feet of space, along with 313 guest rooms in 30 separate buildings. Outdoor options include beach teambuilding, guided walks through its Monterey pine forest and other tours such as the Asilomar Bird Tour. (It's been recognized as one of the top five birding destinations in the world.)
Monterey Beach House is for groups who want to have an event on the beach that is centrally located near many of the destination's group-friendly hotels. The Monterey County CVB says it's the only spot of the Central California Coast that offers beachfront access for corporate events.
For planners who want to augment their in-person event with a hybrid component or offsite event, Monterey has that covered, too.
For meetings held between April 1 and June 30, the CVB is offering a Book Now Promotion that extends a $20 credit per actualized room night for groups consuming from 25 to 500 guest rooms Sundays through Thursdays. The promotion is intended to offset the cost of a hybrid or offsite event, with a maximum payout of $10,000.
Santa Cruz
Located 70 miles south of San Francisco and 35 miles north of Monterey (and about 40 minutes south of San Jose's Mineta International Airport), Santa Cruz is a bohemian haven where surf culture rules and the destination's quirky free beachside boardwalk draws visitors for a retro amusement park experience.
Outdoor meeting event options range from seaside soirees to congregations under towering redwood trees. It doesn't get more California than this.
While Santa Cruz has lived the California Dream for decades, it has had a partner in that journey since 1905 with a 300-acre hilltop lodge property that became a meetings and events favorite in 1985 with the opening of Chaminade Resort & Spa.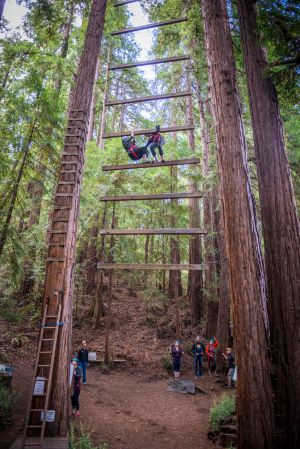 Located less than five miles from downtown in the Santa Cruz Mountains, Chaminade provides a perfect atmosphere for socially distanced meetings and also boasts an award-winning ropes course for teambuilding programs.
"We are fortunate to have multiple patios with heat, light and temporary tenting to accommodate social events as well as outdoor dining and meeting space for our meeting and conference guests," said Connie Hagston, director of sales and marketing for the 156-room property. "Most of our customers are requesting to be outside as much as possible, especially during this time, and The View Restaurant Patio has a brand-new heated trellis with lighting for restaurant patrons."
Chaminade, which offers 12,000 square feet of indoor meeting space, is also known for its locally sourced F&B, including epic Vine-to-View Dinner Series dinners for up to 280 utilizing its The View terrace overlooking the Monterey Bay. The IACC-accredited and Benchmark Global Hospitality property offers three patios overlooking Monterey Bay.
The resort recently welcomed a new executive chef, Avram Samuels, who is passionate about locally sourced, seasonal menus, and will also open a new pool complex this spring.  
Connect
Visit Monterey
(831) 657-6426
Visit Santa Cruz
(831) 425-1234 x 102

Read Next: Monterey and Santa Cruz Provide Idyllic Settings