Are Conference Centers on a Pandemic Rebound?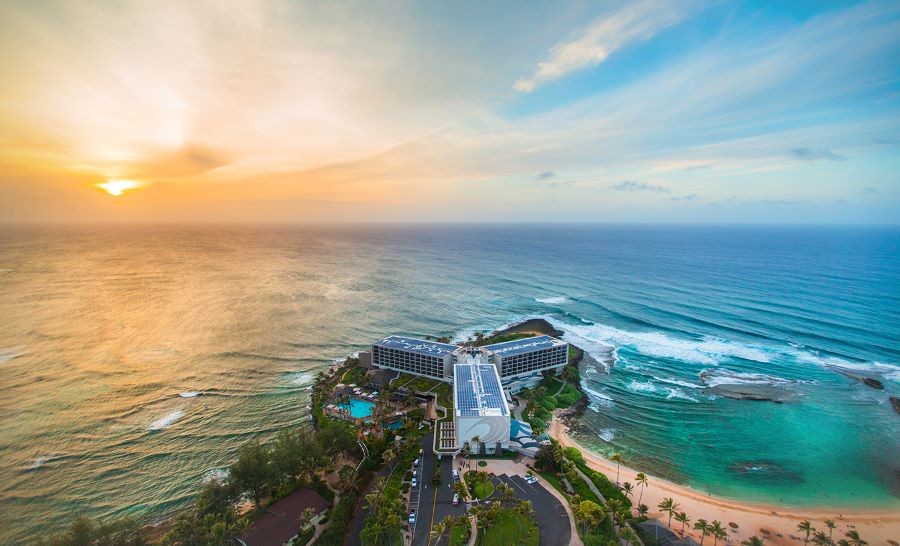 Turtle Bay Resort. Credit: Turtle Bay Resort.
Like all venues during the pandemic, conference centers suffered a substantial hit when the meetings spigot went dry. In many cases, the revenue damage was even more severe, as this purpose-built segment of the industry couldn't generally fall back on leisure customers looking for a respite from the pandemic.
One high-profile example found Washington, D.C. area's The National Conference Center—a sprawling facility that did major business with government and military meetings—shutting down conference center operations to welcome Afghan asylum seekers under a contract with the federal government that will render it unavailable for public use until October 2022. (Group inquiries are currently being accepted for post-September 2022 meetings.)
Another big shakeup happened in October 2021 when conference center icon Benchmark Global Hospitality merged with Pyramid Hotel Group, with Pyramid CEO Warren Fields taking the reins as leader of what is now Benchmark Pyramid.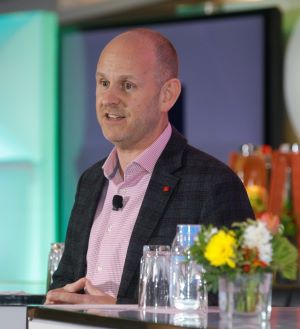 Optimistic IACC Study
"If conference centers don't do a good job of doing meetings, they have nothing to fall back on, so they have to get their stuff together very quickly, and we're seeing evidence of that," said Mark Cooper, CEO of IACC, the association that represents the global conference center industry.
IACC recently released its latest "Meeting Room of the Future Barometer Report," which was compiled in March and featured responses from 87 conference center operators from throughout the world.
According to IACC, major findings from the report include the following:
There is a rapid bounce-back in business levels globally, suggesting pent-up demand. 
The social element of the meeting is a higher priority now, with more time allocated to forging strong social connections.
Be wary of reports of complete rejection of hybrid attendance.
"It's optimistic, but we expected this. We represent small- to midsize meetings and training, and they're the ones that come back hardest, strongest and fastest. I'd certainly rather be in my camp than representing larger tradeshows and conventions," Cooper said. "In 2024, it's predicting that America will be back to 2019 levels, and I think there's enough evidence in Europe that that optimism is fueled by actualization."
The optimism is tempered by the labor shortage that is affecting the entire hospitality industry, but perhaps most in the conference center segment due to the severity of the pandemic on operations.
"In terms of what's holding us back, it's the shortage of skills and talents—the workforce," Cooper said. "But as we get into quarter three and four, we are starting to see them become more optimistic about getting back to pre-pandemic levels."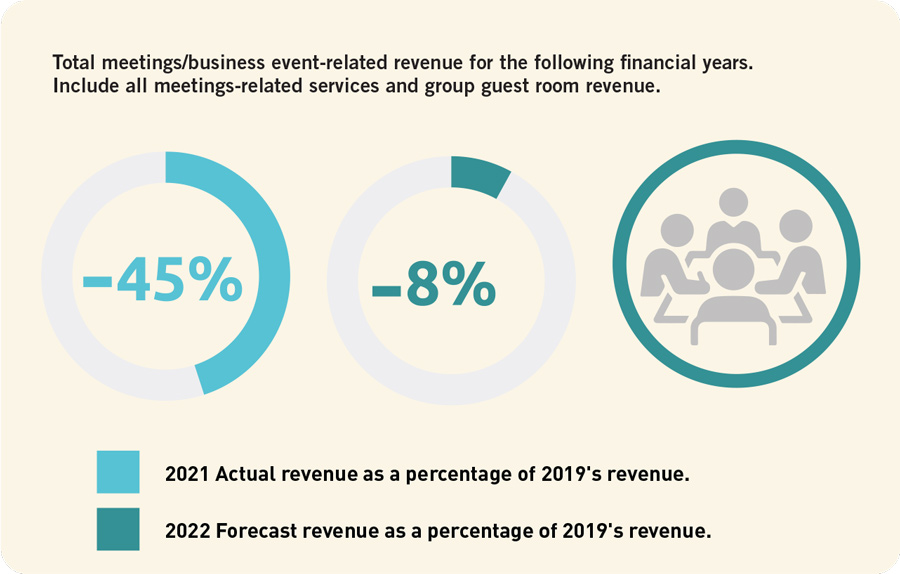 A silver lining for clients shell-shocked by skyrocketing room rates at leisure-focused properties may end up being conference centers' reliance on meetings. 
"When you haven't had the opportunity to take that business, you can't be tempted by it, and conference centers know they have multi-year agreements—they would burn their bridges," he said. "I would guess that the operating environment and operational levels will be much more consistent than those who are distracted by the fast buck.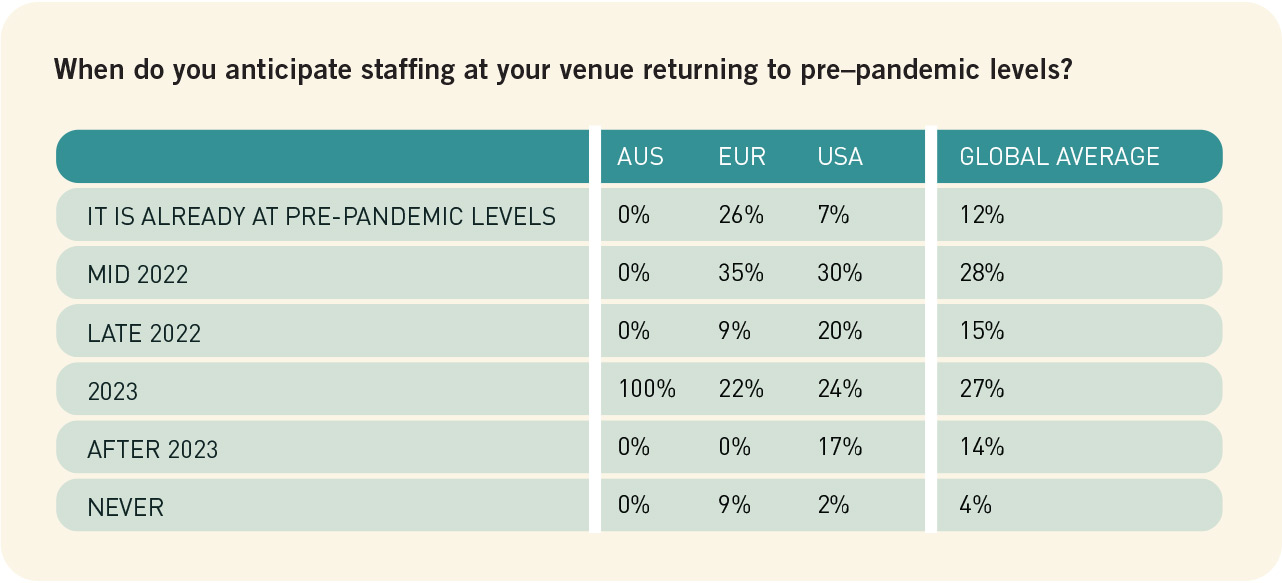 "In the last two years they also used that time to invest in the properties, and that investment will continue into 2022," he added.  
The full report can be accessed at www.iacconline.org/iacc-meeting-room-of-the-future.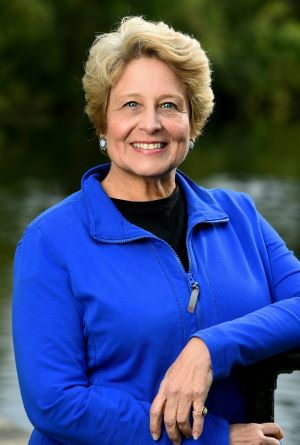 Benchmark Pyramid's Take
Major news in the segment was the October 2021 merger of conference center company development and management firm Benchmark, a founding member of IACC and thus foundational to the conference center concept in the U.S., with Pyramid Hotel Group to form Benchmark Pyramid, with Pyramid's Warren Fields assuming the role of CEO and Benchmark's Alex Cabañas as president.
The combined company has a worldwide portfolio of more than 240 properties.
According to Ellen Sinclair, senior vice president of operations for Benchmark Pyramid, the merger leverages Benchmark's individualized brands with Pyramid's typical portfolio of major-brand conference centers.
"We do think a lot alike, even though we do different product types," said Sinclair, who has spent the majority of her career at Benchmark. "It's very focused on guest experience, and it's been a great coming together."
Sinclair is also optimistic about a conference center segment rebound.
"The first thing that came back after [the peak of] COVID was the weekend personal travel," she noted. "What we're seeing is 'revenge travel'--we couldn't do it for so long so now we're going to go everywhere we can. Now we're seeing that with groups. The group demand has skyrocketed. People want to get back together."
Sinclair said that the earliest conference center segments seem to revolve around strategy meetings, but like in other segments, the flavor of the meetings has changed a bit from pre-pandemic gatherings.
"Everyone says, 'We can' wait to get back with my work colleagues,' which doesn't mean we're going to do the same meetings," she said. "I think we're going to do strategy meetings where you really interact, and conference centers are the best place for that.
"I think it's also going to be more hybrid [meetings], but people have fear of missing out and want to be there, and especially people starting out, who need face time," she added. "So meetings are more important than ever."
Sinclair believes the following trends will shape the conference center segment in the future:
Purpose-led travel, with groups are weaving give-back experiences into conference programming.
Nature as a driving force, with groups leveraging both views and onsite/offsite activities to inspire innovation.
How food is feeding a sense of wellbeing for groups, with more interesting culinary experiences available.
Examples of bringing outside and nature experiences into the conference center fold include new treehouse guest rooms--and possibly meeting rooms--at Washington state's Skamania Lodge and Santa Cruz, California's Chaminade Resort & Spa.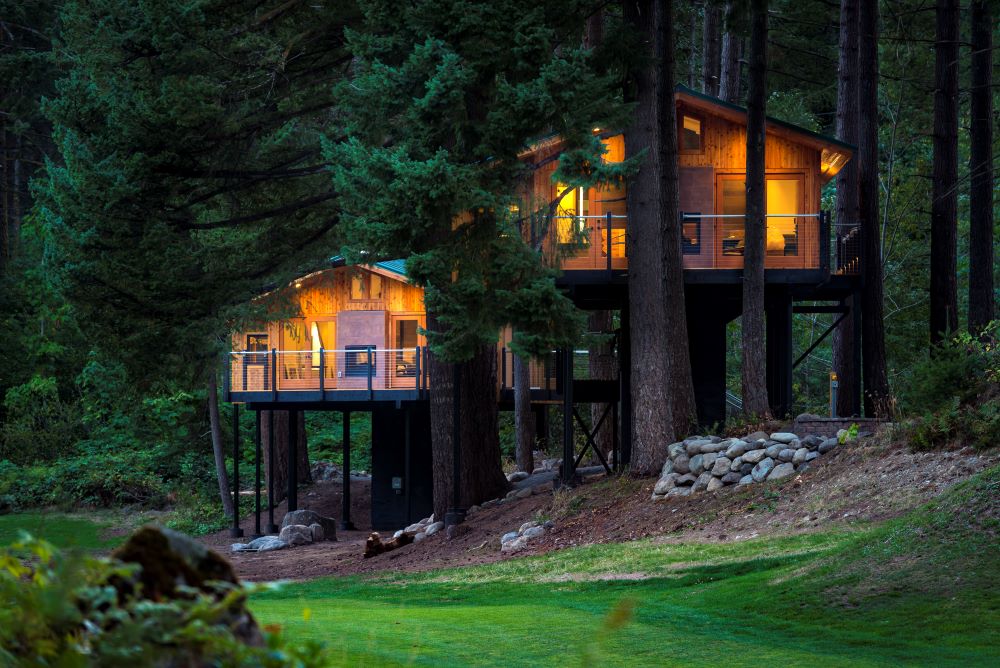 Other conference centers striking a blow against conformity include Vermont's Equinox Resort & Spa, which has a partnership with luxury off-road SUV company Land Rover and offers snowshoeing; the open-air conference space at the Florida Keys' Hawks Cay Resort; and Hawaii's Turtle Bay Resort, where attendees can get surfing lessons on the North Shore of Oahu.
"People are active. They're thinking not only of eating healthy, but living healthy," Sinclair said. "How can we help them maintain their wellness while they're at a meeting?"
On the eating healthy front, conference centers have long had a strategy of promoting their F&B offerings, with IACC's Copper Skillet chef competition being a major success in countering the notion that conference center fare is an afterthought.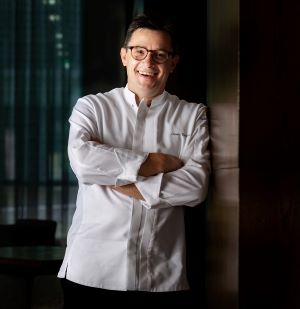 "Conference centers have evolved to a whole new level," said Benchmark Pyramid Director of Culinary Operations Olivier Gaupin. "People are looking for an experience. It's no longer a place where you go and have a meeting and you are offered a club sandwich and move on. And people have become better at eating healthy and food and beverage in general. The expectation has evolved because people have evolved over the last 20 years or so."
Gaupin said he is championing chef-driven restaurant concepts to the conference center segment, informing diners of where their food is coming from--such as from local providers--and even mixing up the dining style to reflect a more European concept.
"In some places we've extended the experience to be family-style, so you sit down at a table and you pass food around and you have something to talk about," he said. "It's been a huge hit. It's a great icebreaker and it prevents waste and saves money."
As evidenced by the evolution of dining options, Sinclair believes that notions of conference centers as staid, cookie-cutter experiences will hopefully be a relic of the pre-pandemic past as they grow their appeal to business travelers who actually enjoy the travel part of the equation.
"That's the secret of the conference enter segment," Sinclair said. "It's got to be unique, and not only the food. Now we have even more talking points for people to take away a memory with them."