Trends for 2023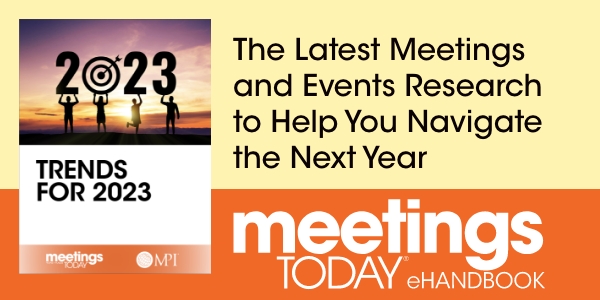 As we jump headfirst into 2023 after a tumultuous three years for the meetings and events industry, a tailwind seems to be at our backs.
This third eHandbook collaboration between the content teams of Meetings Today and MPI delivers key observations, predictions and the latest survey results from both organizations to light the way in the post-pandemic era.
Download your free copy!