How to Plan the Ultimate Scavenger Hunt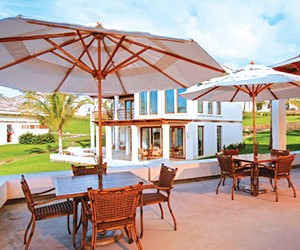 Marc and Darlynne Menkin of San Diego's Where You Want To Be Tours are experts on what it takes to organize and run a successful scavenger hunt.
The husband and wife team founded the company 10 years ago, offering weekend bike and walking tours. It has since grown into a Southern California team-building behemoth, so the duo knows a thing or two about scavenger hunt success.
The clue-filled, three-hour scavenger hunt through Gaslamp Quarter is their most popular activity, during which participants solve puzzles, see beautiful architecture, search for artwork, visit boutique hotels and learn about other secret local sites.
Team Up
When planners come to Where You Want To Be Tours, they are encouraged to put thought into creating teams.
"If a large corporate group is in town for a conference, we'll mix the engineers with the sales people," Darlynne says. "Don't just let them hang out in their cliques."
This strategic organization helps facilitate bonding.
"Some of the best feedback we get is that when Monday rolls around, all of a sudden they have someone new to talk to in the office, or they find they have something in common," she says.
Follow The Leader
Since a group leader accompanies every team around town to keep them on track, distribute clues and make sure everyone is having fun, Marc and Darlynne work with a group of about 50 handpicked "freelance" leaders.
"There are teachers, actors, magicians, dancers, even a scuba instructor," Darlynne says. "They bring a special magic."
The group is diverse enough to match the wide array of clients they serve, but she explains that all of the leaders share similar core skills and values: local knowledge, enthusiasm, public speaking talent, an upbeat demeanor and the ability to think on their feet.
Consider The Community
"A big part of our success is that we care about our community partnerships, and want to showcase the best of our city," Darlynne says.
The groups can create quite a stir, especially when they are wearing costumes or matching colorful T-shirts, so Darlynne and Marc organize routes in advance and communicate with businesses so they are expecting the groups.
"We do a lot of legwork so there are no surprises during the event," she says.
Soak It In
Both Marc and Darlynne are clearly passionate about what they do.
"I always get a kick out of seeing the transformation," Darlynne says. "Corporate groups may start off questioning it, but once they get the first task, they relax and turn from uptight adults into laughing little kids."
Marc enjoys seeing participants, even Southern California locals, discover new things about the city. The tour is set up to show off little-known gems, so "even if they've been here before, they're like 'wow this is so cool, I had no idea,'" he says. "Plus, it's a great way to get in a workout without realizing it." Groups typically walk three to four miles or bike around 10 over the course of a program.
Make Memories
Memories and lasting connections are important team-building goals, and as a final touch, Where You Want To Be Tours sends every group a link to a digital album of the pictures taken during their adventure.
For more information, visit www.wheretours.com.