Triage Your Tasks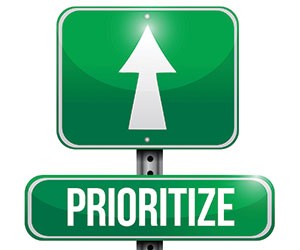 With multiple demands competing for attention, how does a meeting planner decide which tasks to tackle first? Time management expert Laura Stack urges busy planners to practice their own form of triage, the method used by hospitals to prioritize the medical attention needed by patients.
"Our workplaces are like crisis centers—we know a crisis will happen, but we just don't know when it will show up," Stack says. "Treat your office as though it's an emergency room and you are a triage nurse. Treat tasks by the order of their severity."
Resist the temptation to tackle the easy or more enjoyable tasks first, she cautions. When that happens, the difficult tasks are still waiting at the end of the day and are likely to be even harder to accomplish.
Equally important is to not take care of tasks based on when they come in. Brain chemistry has people wired to take care of tasks in the order that they are presented, but this can be a mistake, according to Stack.
"We tend to do things as we think of them, but this can distract us from the more important tasks," she says.
"Another mistake is when we instantly respond to the needs of those who are screaming the loudest, " Stack adds. "You need to be able to say no and set your boundaries."
Stack recommends making a list of important tasks the night before, using a program such as Outlook Task. Each task should be ranked according to one of four priorities:
The P1. This is a "life-or-death" situation that must be dealt with right away.
The P2. This task is less serious, but one that could become a P1 if not taken care of.
The P3. A P3 task is important, but will not cause you to lose your job or sabotage your goals. "It's something that you can do when you have the time, but should not be done at the expense of a P1 or P2 task," Stack says.
The P4. This is a task that's not crucial. "Social media falls into this category," Stack opines. "It has its purpose, but you need to watch out that you're not spending hours on it when you should be doing something else."