Q&A with Lain Hensley, Co-founder and COO, Odyssey Teams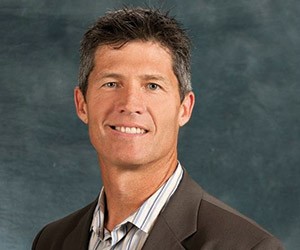 Since 1991, Odyssey Teams has guided more than 200,000 participants in its CSR programs. It has built and donated over 17,000 bicycles to children with its "Life Cycles" program, 17,000 prosthetic hands in its "Helping Hands" program and hundreds of playhouses in the "Playhouse Challenge."
Why do you think CSR teambuilding experiences are appealing?
They're significant and meaningful on several levels, and people understand that dramatic, memorable experiences provide great teaching moments. We better remember events that are different, and when you add the element of helping others, the combination leaves an enduring impression.
What do you want participants to gain from your CSR programs?
With our activities, we want people to think, feel and do. Our goal is for our participants to experience intense feelings and emotions they can take back to their work environment. It's important to identify specific issues at their workplace such as leadership development and morale enhancement so we can design the program with those goals in mind. We make every action have a purpose to allow the participants to see how the entire program is connected and relevant to their everyday life.
How does the philanthropic element fit into the teambuilding program?
Meeting planners sometimes focus too much on donation numbers and how many things they can build. They surmise the more we build, the more successful the program. I think it's a good idea to not let the participants know anything about the building element going into the event. The philanthropic impact should be a surprise and the cherry on top. The session is focused on learning outcomes and value to the participants. The culmination with a CSR element or climactic activity should be when the participants are fully engaged in the learning and understand the connections between the two.
What are your concerns about CSR programs?
We all know that CSR teambuilding is a very powerful tool. Yet, we have to use it carefully because people can become cynical even about something as great as giving and philanthropy. You must design the activity with a focus, purpose and integrity. Meeting planners should concisely identify their teambuilding goals and expectations and the type of activity most suitable for their group.