New Bern/Craven County: Great Expectations. Unexpected Surprises.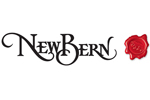 If you're looking for a location that's exciting, friendly and state-of-the-art—then look no further. New Bern, N.C., is your next convention, meeting or special event destination. Here, you'll find the perfect blend of meeting resources, entertainment and nightlife along with the welcoming, coastal atmosphere we're known for.
Our 45,000 square foot Riverfront Convention Center can accommodate groups from 10 to 1300 and features a 12,000 square foot ballroom, breakout meeting rooms, pre-function and exhibit space. Not to mention the fabulous views of the Neuse and Trent rivers from the center's waterfront veranda. Our riverfront walkway connects the center to over 271 guest rooms, with 600 additional rooms nearby. Event planners will find that the Riverfront Convention Center is the perfect location for your next trade show, meeting, or special event.
Give us a call and discover everything we have to offer. To learn more visit http://www.visitnewbern.com/groups-conventions/.