South Upgrades & Openings (Feb. 2016)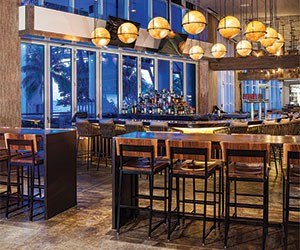 Florida
The Ritz-Carlton, Fort Lauderdale unveiled a $8 million renovation. The enhancements include an all-new restaurant and bar, the transformation of the lobby, new retail outlets and a spa remodel. The main lobby now features an interactive entertainment area with media walls, table-top games and lounge space. The 192-room hotel has 24,000 square feet of meeting space, including the Astor Ballroom, which can accommodate 260 for a reception.
Texas
The 102- room Courtyard by Marriott Midlothian Conference Center opened in January. The four-story hotel features an outdoor pool, sports court, fitness center and the brand's Refreshing Business lobby environment with media pods, The Bistro and various seating areas. The hotel offers 1,200 square feet of meeting space that can accommodate up to 100 people. The hotel is adjacent to the Midlothian Conference Center, which offers 40,000 square feet of meeting and event space, including a 7,900-square-foot space with a stage that can seat 1,000.
The Westin Dallas Downtown opened in the One Main Place complex, a mixed-use development in the central business district. The 326-room hotel occupies 13 of the building's 34 floors and offers multiple food and beverage options. There is more than 31,000 square feet of meeting space over 20 meeting rooms, including a 32nd floor, 6,720-square-foot ballroom and a 5,000-square-foot plaza-level glass-enclosed pavilion. The Pecan Ballroom can accommodate nearly 600 guests.
Virginia
The 155-room Hilton Garden Inn Richmond Innsbrook completed a renovation. The hotel is located within the Innsbrook Office Park in the Glen Allen area of Richmond. The renovations involved updating the hotel in the brand's "Project Glow" design, which included new furniture and decor in the guest rooms and a redesigned lobby. The property's 4,000 square feet of meeting space was also upgraded and modernized. There are five separate meeting spaces; the largest spaces can accommodate 120 guests.