Q&A With Current and Former Planners on Transferable Skills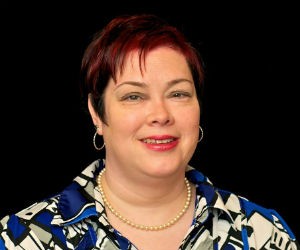 Thinking about some of the interesting people I've met in the meetings and hospitality industry, these four—Amy Beaulieu, Jacy Hanson, Bill Reed and Reiko Tate—stood out for their use of transferable skills. Each has been in the hospitality industry and moved in and out, or about, to different positions.
The March edition of Friday With Joan was about uncovering your "Strengths and Talents" and how to deploy them. For April 1st, the blog and interview are about transferable skills, which build on our strengths. These interviews were conducted via email and edited, by me and by the editors of Meetings Today, for space and clarity. If we erred in any factual details, we apologize to the interviewees and ask their forgiveness!
Their backgrounds:
Amy Beaulieu (AB) (www.linkedin.com/in/amybeaulieumha) is the Scientific Review and Mini-Grant Coordinator at the University of Nevada School of Medicine, where she assists with the activities of the Scientific Review and Mini-Grant Unit of the Administrative Core Key Component Activity (KCA) for the Mountain West CTR-IN. The CTR-IN is a consortium involving 13 universities in seven states in partnership with the National Institutes for Health (NIH). She supports the scientific review process for the pilot grants, among other responsibilities.
Amy earned her bachelor's degree in journalism and political science from Culver-Stockton College, in Canton, Mo., and a master's degree from the University of Nevada, Las Vegas in hospitality administration, the program's first graduate. Her published research "Characteristics of a Meeting Planner: Attributes of An Emerging Profession" in the Journal of Convention & Event Tourism, is widely quoted and used as a reference.
When Amy moved to Las Vegas in 2005, she went from what we refer to as the planner side to the supplier side, taking a job as associate director of operations for a large DMC, a terrific way, she said, to get to know a new city. Having been a nonprofit planner, she was able to transfer those skills to help planner clients.
One skill she had to learn was transportation: One of her first DMC clients required the movement of 17,000 from multiple hotels to and from the convention center! Over the years, Amy's used her skills in unique ways, including at a nonprofit, where she planned three-day overnight camps for children with asthma. She used her planning skills to recruit and train volunteers, plan for risk and to organize activities.
Jacy Hanson (JH) (www.linkedin.com/in/jacyhanson), currently the director, corporate relations at the American Society of Hematology, has worked with medical associations for more than 25 years in a variety of roles, beginning with meeting planning, education and quality before moving to strategic partnerships, business development and corporate strategy at organizations such as the National Council for International Health, the American Occupational Therapy Association, the American Diabetes Association, the Heart Rhythm Society and then the American College of Cardiology.
Using her background and analytical thinking, her most recent professional growth and skill development has been in the commercialization of big data for both in-patient and out-patient registries.
Bill Reed (BR) (www.linkedin.com/in/williamfreed) is senior director of meetings and community engagement for the American Society of Hematology (ASH), the world's largest professional society concerned with the causes and treatments of blood disorders. In this role, Bill oversees the Society's membership and meetings strategy, portfolio of events, including the ASH annual meeting with more than 25,000 professionals, and 200 exhibiting companies in attendance, and operations of ASH's conference center.
Prior to joining ASH, Bill was senior vice president for Experient, where his various role, from 2005 through 2013 included leadership for teams that performed account management, meeting and event planning, hotel sourcing and sales functions.
Prior to Experient, Bill held sales and convention services leadership roles with Walt Disney Parks & Resorts, Fairmont Hotels & Resorts, and Westin Hotels & Resorts. Bill's perspective includes many vantage points, from hospitality student, hotel food and beverage operations, convention services, hotel on-property sales, hotel global sales entertainment company and meeting management firm to associations.
Reiko Tate (RT) (www.linkedin.com/in/reikorenee): Whether it's creating a painting or an event, Reiko loves the creative process. She's worked as a business analyst, marketing manager and entrepreneur, and currently is client events manager with Dechert LLP.
In this role, Reiko manages the firm's U.S.-based seminars, receptions, conferences and special events. She particularly enjoys developing innovative ways to drive value at every stage of the event life cycle.
Prior to this position, Reiko was the creative event planner and artist for her company, Fun+Art+Wine. In this role, she researched, designed and facilitated creative corporate teambuilding and team-bonding events, and created original artwork, graphic design projects and stationery.
(I'm a fan of her art and have some of it in my home, and have sent her cards to many!) Reiko has a bachelor's in economics from Spellman College in Atlanta [See her response to question 3 and the irony!].
1. What did you "take with you" from your days as a planner and what skills did you develop in the areas into which you moved? Which skills were transferable and which ones weren't?
AB: I "took away" my skills in time management and how to be a good project manager. In other roles I had outside the industry, I had to develop my public speaking and presentation skills. 
JE: I saw you in clips from TV interviews about lung association issues and know you made presentations to the Nevada Legislature and local organizations, none of which is easy. "Public speaking" is a number-one fear of many and though we all have to do it—in staff meetings, fund raising and exhibit sales, in front of meetings of hundreds or thousands, in justifying our meetings budgets before boards and committees—you learned how to do this at a level having great impact on healthcare policy.
How did you learn and what can you offer to others about a.) How you gained more confidence in your speaking skills, and b.) How you use those speaking skills today?
AB: When I first moved into a policy role, I had no extra training at all! It was my personal experiences in media classes and theater in high school and college that came into play. At my first legislative hearing, my heart was pounding so hard I thought it would burst through my chest! As I eased into my role and I started getting more media requests for myself and for volunteer advocates, the nonprofit for whom I worked hired a former local news personality with his own PR shop to train us. He taught us how to keep on message, and more importantly, how to control the interview. The confidence came because I knew the material inside-out.
I practiced in the shower, I practice while driving a car, anywhere I could. In my current role, I don't have any opportunities to use my speaking skills. However, I volunteer with the Las Vegas Metropolitan Police Department on a community coalition. We do outreach events in areas that need to see a friendly police force. At those events, I often have to be in control. Being able to speak in front of crowds is a plus.
You can hear Amy interviewed here and here.
JH: 80/20—the golden rule. If you spend 80 percent of your time planning, then the 20 percent time spent on implementation will be so much easier. Planning includes a wide range of activities and includes all stakeholders. It's important to recognize that if you are the team lead for any type of activity, initiative or event, your customers/stakeholders will have a much better level of confidence and buy-in if they hear and see and are asked to participate in the planning process as early as possible. They want to feel like they have a voice in key decisions rather than simply being told what to do or what decisions have been made for them.
It's important that planners embrace ideas that stakeholders can bring to the table and that it's not just about asking for their opinion, but also giving them feedback as to how their ideas may have been incorporated into the planning, or if not, why. Outliers are sometimes perceived as a pain in the behind but they often bring an important voice that represents an underrepresented, but important, opinion or idea.
JE: Some of the skills that she brought from her days as a meeting planner were customer service, time management, financial management, business acumen, conflict management, collaboration, negotiation, and probably a thousand other competencies (with which I can agree, having known Jacy for ever-so-many years!)
BR: Skills that have been consistent in my career, regardless of position, have been:
Drive: To be successful, one has to be ready to do the work and want to excel. I bet one of the skills and traits that we all have in common is that we all are willing to work hard and will constantly think about ways to accomplish a goal, even when we are not at work.

Curiosity: The environment is constantly changing and certainly it does as one moves to new positions or organizations. Being curious helps you learn and, combined with drive, enables you to learn more than the average person (including your peers!). If you think of good questions, and have a desire to find the answer (even if no one can tell you the answer), it leads to discovery.

Budget management: Understanding how the numbers work for revenue generation and expense management is critical. Over time and experience, the ability to look at financial statements forensically to determine what is happening in an organization has proven to be a great asset.

Communication: Listening to a variety of stakeholders and finding common ground helps to be clear about what you are asking of others. Being thorough and succinct simultaneously is a skill I use often.

Process and organization: Thinking in a sequential fashion helps one prioritize effectively and understand the layers upon which a meeting [or project] is constructed.

Preparation and time management: Do your homework! Think, in advance, of the questions that would be natural to ask in advance, so that I can be prepared to offer the best answer. I find it interesting that over time and experience, my abhorrence for wasting time has magnified.
RT: I'm first and foremost an artist; my happy place is whenever I am creating something. Creativity is not just traditional arts. The process of creating successful meetings that exceeds goals is just as rewarding as creating a painting. Also, planning and producing meetings requires creativity to navigate the unexpectedness of meeting planning. Artists first visualize a work before they pick up a paint brush and then figure out how to make it reality, given the available materials. I've found this to be the essence of planning successful meetings.
Artists also thrive in chaos and no matter how well we might plan an event down to the very last detail, there is often an element of surprise associated with meetings—speaker doesn't show up, technology fails, the room setup is wrong. The artist in me is comfortable dealing with the chaos of the unexpected because I see it as just another part of the overall creative process, being flexible and figuring the best workaround.
2. The meetings profession has moved from being solely about logistics to being about content, experiential delivery, nutrition and more. What propelled you to learn more and do more than the typical planner?
AB: Working in nonprofits with very small staffs, I had to wear a lot of different hats. I didn't have a communication department to turn to; I had to develop materials myself. I had to plan content for conferences as it pertained to the mission of the organization. If I didn't pick up the slack, who would? I knew I didn't have to be just the food and logistics person. I grew to be a key member of the organizations I have worked for.
JH: I've been out of planning for more than 15 years. But whatever my role in an organization, I recognize that live meetings create the opportunity to build the organization's brand and how important it is that the planners work with their staff teams to ensure that there is a clear market strategy related to what is the organization's brand and how the organization will take advantage of the live event to get in front of their stakeholders and the public to raise awareness of the organization's value. This means that the meetings department cannot work in a silo and think only about logistics. They have to think about the customer's experience and the external messaging associated with all components of their meeting. From the perspective of corporate relations, industry wants to clearly see the value your organization's meeting brings to their business.
BR: I refer back to my answer for question No. 1—drive and curiosity. Early on in life I was not a good student; I was comfortable with mediocrity and being average. I was fortunate to have teachers and mentors in my late teens and early 20s that awakened the skills that had been dormant and under-used. They were there all along but they found a way to light the flame. This is why leadership and mentorship is so important. They did for me what I enjoy offering to others, especially early stage career professionals and students, to challenge the customary thinking, which validates its truth or unleashes one's imagination to think differently.
Constantly ask questions: Why? Why not? How could this be better? What would it take for a tipping point moment? How did this come to be? If not now, when? [JE: I'm in strong agreement with Bill and it's why I took time to go through Question-Thinking training. We all need to learn to ask better questions.]
RT: Genuine interest and competition: Genuine interest in the sense that I thoroughly enjoy learning more about different aspects of meetings and ways to improve attendee experiences.
3. Looking back at your career, what are three (skills? traits?) you used most and have been able to transfer to new areas of the same or a related profession?
AB: [Amy ran for Nevada State Assembly in 2014, her first political campaign as a candidate]. When I ran for state Assembly in 2014 (l lost to a two-term incumbent by 707 votes and received 45 percent of the votes cast!) I used every skill set I had. Campaign coordination including candidate interviews, public speaking, media relations, website development, maintaining social media, Facebook presence, fundraising, volunteer coordination, promotional material coordination, marketing and advertising strategy.
JH: Customer service, vision, decision-making.
BR: Three things:   
Communication: listening to a variety of stakeholders and finding common ground.

Process and organization: Thinking in a sequential fashion, which helps one prioritize effectively and understand the layers upon which a meeting is constructed.

Time management: I find it interesting that over time and experience, my vigilance about not wasting time has magnified.
RT: Know your story and be able to share it. As I considered different careers, I have always been asked "Why?" I've had many different jobs in various capacities across different industries. Each time I made a leap to a different position, being able to articulate why I was making the move was critical. I had compelling reasons and was able to effectively craft and share my story.
Love what you do. It may sound cheesy, but having a passion and intense joy for the work I do has served me well in all of my different jobs. Genuine enjoyment is what contributes to being able to perform at a high level. It's also useful as a barometer to indicate when it's time to move on to something new.
And math! While I wasn't a huge math whiz in school, my comfort level with numbers and budgets has been important in every role.
4. For those new to the industry, or those ready to make a transition to either another area in hospitality, or step out entirely, what best advice will you give about transferable skills?
AB: Technology, technology, technology. Keeping up on what is possible—the apps can you use, using social media to your advantage and how to use Excel!  Communication skills are key no what industry you are in.  
JH: Pull out the flip charts and/or the white boards and start listing all of the skill sets you have acquired as a meeting professional—consider things like budget management, marketing, messaging, staying calm in the face of crises, leadership, project management, etc. Think in terms of core competencies and how they can translate to other areas. And, get out of the meeting planning silo and do informational interviews with any areas but use your interviewee's time wisely.
Have your questions prepared in advance and don't take up more than 30 minutes of someone's time. Practice doing informational interviews with your organization peers and find out how they ended up in their careers.
BR: Prepare yourself for the change before it happens so that skills needed for your next step are sharp before you get there. One aspect of our profession that I am not very fond of is the use of labels. Often people are placed into boxes: planners or suppliers, members or non-members, executives or individual contributors, strategic or tactical. There are unique skills and attributes associated with each of these; but there are more common skills attributed to all of them that can be leveraged at different moments on a situational basis.
One of the questions I was asked repeatedly whenever I would make a job change was "how do you like being on the other side?" I found this to be an odd question because I do not think of things relative to sides, as if we are in battle with each other. Instead, there are different perspectives on common issues and regardless of your perspective, the key is to understand others'.
RT: Worry less about what you don't have and focus on what you do have. Do an inventory of projects you've done and think about the skills involved, and write down how those skills will be useful in your desired opportunity.
It's never too late or too early to transfer to something different or start an entirely new career. Don't let "should" fear get the best of you.