Gearing up for successful drive-to gatherings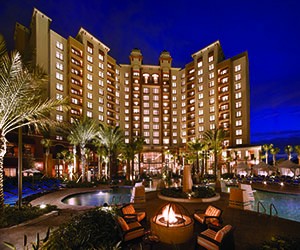 Generating higher attendance, offering affordability for family members to attend and providing hassle-free convenience are a few of the reasons planners cite for the popularity of drive-to meetings.
Enhancing the appeal these days is cheaper gas. Clearly, when gas pump prices go down, planners find the highways very friendly compared to the pricier airways.
While there are hurdles such as parking, attrition challenges and occasionally sacrificing networking opportunities, the pros definitely outnumber the cons for drive-to meetings.
Meetings Today spoke with several executives about their successful planning and execution of a drive-to meeting.
Education Day: Finger Lakes, N.Y.
Terri Moreno, director of the Upstate New York chapter of the Global Business Travel Association (GBTA) and travel manager for Anaren Inc., said weather is always a strong consideration for October to April drive-to meetings in New York.
"Our members travel from Buffalo, Syracuse and Rochester, and they prefer to drive because most of the airports are regional in nature and not very convenient," Moreno said.
One of her favorite destinations is the Finger Lakes region, which is about a two-hour drive for her members and their guests. A group of 11 long and narrow lakes in central New York, the region is a popular tourist area offering activities like winery tours, boat cruises, horseback riding and antique shopping.
In October, Moreno coordinated an education day at two venues in Canandaigua, the Inn on the Lake and the New York Wine and Culinary Center, which started at 8:30 a.m. for registration and ended at 6:00 p.m. The event attracted 80 attendees with no cancellations.
"Our members and guests enjoy the Finger Lakes region, and I believe that's a factor in the ultimate success of the meeting," Moreno said. "The drive to Canandaigua is on scenic two-lane paved roads, and that puts everyone in a great frame of mind to focus and take advantage of networking possibilities.
"Everybody in our group is involved in the travel industry," she continued. "So they're more discerning in their evaluations of destinations."
Moreno acknowledged the Finger Lakes region has extra appeal because of the number of people she sees bringing family members and those who decide to stay overnight or extend for a few days.
"After a long day of meetings, there are so many ways in the area people can unwind, which adds to the overall experience of the event," she said.
Annual Confab: Orlando
In November, the Florida Association of Public Insurance Adjusters (FAPIA) staged its annual meeting at the Wyndham Grand Resort Bonnet Creek, which is located adjacent to Walt Disney World and only minutes from theme parks, recreation, dining and shopping.
"It's a very popular venue because of its location," said Nancy Dominguez, managing director for FAPIA. "After meetings, attendees like that they don't have to travel great distances for activities. In promoting the event we encouraged people to bring family members because there was so much to do with easy access."
The three-day event, attended by 300 licensed insurance adjusters, attorneys and industry professionals, encompassed meetings, continuing education classes, a tradeshow and networking parties. Orlando is centrally located in the state, and the attendee who drove the farthest was from Pensacola, about a 7.5-hour drive.
In conversations with attendees after the event, Dominguez said the ease and cost of parking at Wyndham Resort's multilevel enclosed parking garage was a huge hit.
"Wyndham reduced their parking pass rate from $20 to $5 a day, and our attendees absolutely loved the significant discount," Dominguez said. "In addition, they waived their resort fee and a lot of these little things added up to the success of the event."
Dominguez says a bit of scheduling good fortune also enhanced the overall experience.
"I discovered late in the planning stage that Disney's International Food and Wine Festival at Epcot was going on during our meeting dates," Dominguez said. "Disney set us up with discount passes and a landing site with our logo to make it convenient, and our attendees loved the added theme park option."
PageBreak
Fall Conference:
Harbor Springs, Mich.
Jeff Koteles, vice-president of child support for Michigan Family Support Council and site chairman for meetings, said venue selection is one of the most important keys to the success of a drive-to.
"The past three meetings have been held at a self-contained resort where attendees tend to congregate and not stray, yet it's close to lots of other activities like shopping and off-site dining," Koteles said. "The site is so popular, especially with those bringing family members, that we exceeded our room block and had to add extra rooms."
The Michigan Family Support Council's most recent meeting at Boyne Highlands Resort in Harbor Springs, Mich., in early October attracted more than 400 attendees comprising social workers, attorneys and friends of the court.
A Wednesday to Friday event, the meetings featured daily training sessions with guest speakers. On Tuesday, early arriving attendees played in a golf tournament on-site. Attendees drove from all areas of Michigan.
"One of the aspects I really like is that each venue at the resort has its own parking lot, so that makes everything flow smoothly," Koteles said. "The self-contained nature and walkablility of the resort as well as a shuttle service keep people from driving, especially after cocktail parties and receptions."
Koteles said staging the conference in the fall provides an added attraction.
"In October, the fabulous colors of the leaves are so beautiful and it provided an extra element to our drive-to," Koteles said.
Medical Meeting:
Estes Park, Colo.
For more than 50 years, the weeklong Updates in Internal Medicine Continuing Medical Education Conference has been staged at the YMCA of the Rockies in Estes Park, Colo., a unique nonprofit resort available to the public for meetings.
Attended by 130 physicians, physician assistants and nurse practitioners, the conference attracts attendees from Colorado, who drive to the event, and others from around the nation.
"The conference is so successful because of the high quality of speakers and topics, but also because of the accessibility to Rocky Mountain National Park and the affordability for those bringing their family," said Karen Chacko, MD, associate professor of Medicine at the University of Colorado Denver, who coordinated the conference. "For those that drive with their family, the setting offers a great opportunity for the attendee to accomplish a lot in the meeting rooms and also enjoy a wide range of recreational activities.
"It's a superb drive-to meeting because the attendees are not expected to be on call or available for work," she continued, "and they enjoy a high-level meeting that they can easily combine with a family or personal vacation."
Chacko said attendees can place their children in day camps, and popular activities include horseback riding, hay wagon rides, ziplining and barbeque dinners with live musical entertainment.
"We ask attendees each year what brings them back or why they choose us over other conferences, and among the top reasons is the location and facilities and the high-quality meeting with talented speakers who are tops in their fields," Chacko said.