David Kliman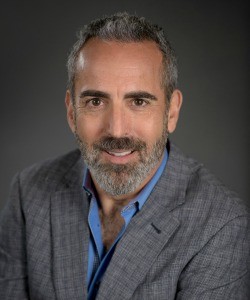 You may know David Kliman as a facilitator of major customer advisory boards, an expert on international meetings, a frequent speaker at industry events and/or a leader in organizations such as MPI, but his climb up had modest beginnings.
"I came right out of college and I wanted a job in the travel industry, and I literally walked into the Plaza Hotel in New York and said I wanted to be in international sales, and they said 'You and everyone else.'" Kliman said. "I got the glamorous job working as a reservations agent—taking telephone and telex reservations.
"A year later I got an international sales job and I was on a jet to Rio," he added. "I was just a lucky guy at the right time and in the right place."
Six years after that Kliman was courted by the CEO of American Express to be a meeting planner just as the company was spinning off its Fireman's Fund insurance unit into a public company, with a mission to centralize its meetings and travel department. Next it was a promotion to an executive position as vice president, corporate communications.
Kliman came to run his own company, The Kliman Group, facilitating think tanks and advisory boards for major DMOs, trade associations, convention centers and hotel companies following a discussion with then-MPI President and CEO Bruce MacMillan and PCMA President and CEO Deborah Sexton at PCMA's annual conference.
His current roster of clients includes major organizations such as the Las Vegas Convention and Visitors Authority, Hyatt Hotels Corporation and Cvent, among many others.
And the advice he would give to someone just starting out?
"My grandfather and father said nurture every relationship," Kliman said.