A New Look on Normandy Farm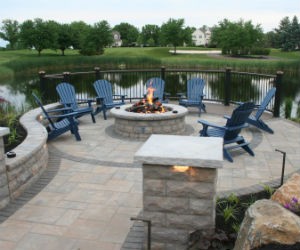 Normandy Farm debuted a multimillion-dollar renovation of both its hotel and conference center as well as its connected sister property, Blue Bell Country Club. Along with the refresh, the Philadelphia-area property, with a more than 200-year history as an inn and tavern, added to its retreat experience and group offerings.
"We started an initiative to become the 'farm of the future' three years ago, and these projects are a continuation of that effort," said Bud Hansen, president of Normandy Farm owner Hansen Properties.
Through a new partnership with Old City, Philadelphia's Bluestone Fine Art Gallery, new artwork can be seen in the 23,000 square feet of IACC-certified conference space.
"Our traveling corporate guests crave the education our staff provides on local farms, local craft breweries and now the local artists of the region" said Gary Murray, director of sales and marketing for Hansen Properties. "And it brings us great joy to be able to add excitement and culture to a day of meetings while simultaneously supporting the surrounding communities."
Conference guests can now incorporate breaks featuring art tours designed to stimulate the mind for a more productive day.
"Our goal is to showcase the most engaging works in a welcoming atmosphere" said Pam Regan, owner of Bluestone Fine Art Gallery. "The charm of the property is apparent when you venture behind the white wall at Normandy Farm, and we could not think of a better space for our Montgomery County expansion."
The renovations include the upgrade of all 113 guest rooms with new furniture, art, carpeting, wallpaper, flooring, increased bandwidth capacity and a Wi-Fi system overhaul. The Blue Bell Country Club renovations focus on enhancing golfers' experience as well as adding to the 2015 ballroom renovations.