Mexico's interior cities stir up adventure for groups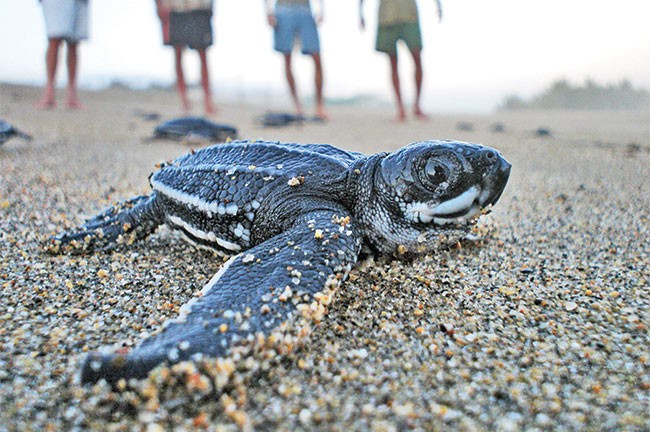 With their diverse array of geographic settings, attractions and activities, Mexico's interior cities are ideal bases for groups interested in adding open-air excitement to meeting and incentive programs.
From breathtaking experiences that are decidedly not for the faint of heart, to sporting activities and outings designed for attendees who just want to relax and enjoy the scenery, Mexico's interior provides countless options. Here are a few ways that meeting planners can infuse their itineraries with adventure, excitement and a breath of fresh air in several top Mexican cities.
Mexico City
Claudia Gongora, general director of ImagenCDMX, a Mexico City-based DMC, said that the best outdoor programs in Mexico's capital incorporate a strong sense of place.
"The activities we recommend are always tied in with the city's identity, but with a personalized and unique experience," Gongora said. "Historic walking tours allow our visitors to feel the vibe of the city and learn, and Mexico City offers a lot of outdoor activities, such as canopy tours, climbing, hiking, cycling and private temazcal (sweat lodge) sessions with a shaman."
Among Gongora's best-selling programs are the company's outdoor teambuilding options, including an activity for Aeromexico employees that took place in Chapultepec—the city's largest park. Also available are ecological tours of Xochimilco, the pre-Hispanic network of canals where groups can board colorful trajineras, gondolas on which they can enjoy food, drink and live music.
Guadalajara
Mexico's second-largest city may be known for its history and tech-friendly businesses, but it's also a rewarding place for sending groups outside, according to Gustavo Staufert Buclon, CEO of the Guadalajara CVB.
"Outdoor activities in Guadalajara are a must, with ideal weather year-round and a plethora of opportunities to blend the culturally rich area with any meetings," he said. "You don't have to take my word for it. In 2006, UNESCO inscribed the Agave Landscape and Ancient Industrial Facilities of Tequila as a World Heritage Site. Planners can secure programs at various distilleries for clients to learn how to harvest the agave plants and turn them into tequila, all while appreciating the green-blue spectacle of the fields."
In and near Guadalajara, planners can arrange memorable and picturesque experiences like hot-air balloon rides over the town of Tequila, birthplace of the eponymous spirit. VIP guests looking for some high-speed fun might enjoy a flight aboard the Sauza Tequilacopter, a helicopter ride that links Guadalajara with the town. Or, for a slower pace, planners can opt for a group boat ride on Lake Chapala, the largest lake in Mexico, which lies just outside the metropolitan area.
Monterrey
Set against a dramatic mountainous backdrop, this industrial and business powerhouse is a gateway to a variety of outdoor group activities. DMCs like Best Day offer excursions that include a kayak tour at the Boca Dam, where postcard-perfect views of the Sierra Madre Oriental Mountains assure that attendees will make good use of their cameras.
Anyone who enjoys having their breath taken away might enjoy the company's Tornado Flight Tour, during which participants experience the sensation of free falling for 2.5 minutes in a vertical wind tunnel.
Also on the adventurous side, groups can attempt what is billed as the highest bungee jump in Mexico, which allows brave souls to plunge the equivalent of 30 stories in Cola de Caballo park. A company called IBO Adventures offers the bungee experience, as well as smaller-scale mobile bungee jumps that can be set up in various locations. It also offers calmer hot-air balloon rides and rock climbing for groups.
Puebla
Puebla's historic and cultural treasures are renowned. But it's also a surprisingly good place for fast-paced excitement. Best Day offers group visits to Xtremo, an amusement park in Atlixco, where participants can drive electric go-karts, ride ziplines and enjoy a lively game of paintball.
PageBreak
For a more tranquil pace, options include a ride aboard the Estrella de Puebla, a 260-foot observation wheel with 54 slowly turning gondolas. Located in Lineal Park, the attraction offers views of the city center and the Popocatepetl and Iztaccihuatl volcanoes.
Yucatan
According to Harold Sanders Palacios, director of Yucatan Tourism, meeting planners and groups are hungry for truly unforgettable experiences—and Yucatan is one of the best places to satisfy that demand.
"Yucatan is a mature destination for the meetings industry, and is ideal to offer customers a multitude of options to do throughout the state: haciendas, cenotes, archaeology, history, gastronomy, adventure, beach," he said. "Outdoor experiences range from the archaeological sites like Chichen Itza and Uxmal to the beautiful colonial towns of Izamal and Valladolid.
With the assistance of local DMCs, planners can create unique experiences at these iconic locations, from private tours and receptions to custom dining experiences. In the north of Yucatan, the natural scenery and ecological reserves of Rio Celestun and Rio Lagartos, which are home to more than 400 different bird species, offer a special landscape that's in contrast to the luxurious and magnificent haciendas."
Chihuahua
Chihuahua's dramatic geography, which includes sprawling plains and soaring hills, provides myriad possibilities for exploration. Top attractions include the Grutas Nombre de Dios ("Name of God Caves"), where groups can wander through 17 underground chambers filled with stalagmites, stalactites and rock formations. Nature lovers should also consider a visit to El Rejon
Metropolitan Park, which opened in 2011 and offers kayak and pedal-boat rentals as well as extensive paths for joggers and runners.
The city of Chihuahua also serves as a gateway to the legendary Copper Canyon. Groups looking for excitement beyond a quiet hike or train ride can visit Barrancas del Cobre Adventure Park, which offers activities including rappelling, rock climbing and experiencing the Zip Rider, a seated zipline that shoots people off a cliff for a bird's-eye view of the canyon.
More Cities
Outdoor and adventure activities can be considered for just about any group, according to Maria Guadalupe Dondiego Sotelo, director general at BJX & DMC Leon, a company that operates in the states of Guanajuato, Michoacan, San Luis Potosi and Aguascalientes. With the now world-famous destination of San Miguel de Allende among this region's most popular destinations, interest is increasing in staging events there, she said.
"When our clients ask us to handle VIP groups, we include sports and adventure themes," Dondiego said. "We have experiences in Guanajuato including ATV, horseback riding, vineyard tours in the state of Guanajuato and Queretaro, and running tours, during which participants see the city running short or long distances.
"One of the most exciting and surprising adventure activities that we offer is La Huasteca Secreta, in the state of San Luis Potosi," she added. "It's a magical place with dazzling nature and activities like jumping off waterfalls, rock climbing and river paddling by day and night. We can guarantee that groups will have a totally different experience."