Freeman at 90: Celebrating a Meetings Leader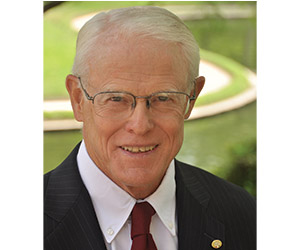 The evolution of a Heartland event decorator to a full-service global tradeshow powerhouse started from humble beginnings in 1927 after University of Iowa student Donald S. "Buck" Freeman discovered a love for handling the decorating of his fraternity parties.
Freeman has since become the global meetings and exhibitions leader in full-service facilitation and brand experience creation in the live event and digital world.
From its beginnings with Buck as a small tradeshow contracting company through the leadership of Don Freeman in the 1970s, who grew the company to become a global market-share leader, to current CEO Joe Popolo, who is spearheading the privately owned company's deep-dive into the digital world, Freeman continues to evolve along with the industry it was instrumental in creating.
"We're now in 11 countries on four continents with about 7,500 full-time employees globally," said Popolo, who firmly believes that creating impactful experiences is the future of Freeman and events as a whole, whether face-to-face or facilitated in the digital world.
"We've change our mission to being the leader in brand experiences, in that attendees do expect to be wowed at events," Popolo explained, emphasizing a drive toward the "personalization" of events for attendees. "Our job is to make the experience as moving as possible. We spend as much time in the strategic side of brand experiences as we do in executing them.
"We've made a big investment in AR [augmented reality] and VR [virtual reality] because we think there's so much content developed at live events, but not everyone can make it there," he continued. "Our investment is in how we can make the live event available to more individuals, and we see that continuing. Event organizers are going to put more emphasis on the creative and experiential side of events, more tech and more creative ways to design the events themselves to make them more compelling—more story telling; that same experience you have with all of your personal touchpoints, but at a live event."
Congratulations on a very successful 90 years, and the virtually endless potential leading the industry forward, Freeman!