5 Cities That Are Raising the Bar for Medical and Pharmaceutical Meetings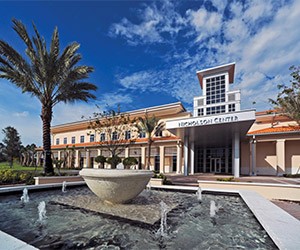 It's no secret that medical and pharmaceutical meetings are a huge part of the meetings and events industry. But what makes a particularly good site for healthcare-industry meetings?
In many ways, it's the same qualities all planners are looking for: flexible meeting space with state-of-the-art technology, a vibrant downtown and easy access via an international airport.
For many medical and pharmaceutical groups, however, what really sets a city apart is if it has a rich healthcare infrastructure. 
"When we are looking for conference locations, we look for walkable cities with great downtown locations. We want our attendees to be able to walk to dinner or a museum in the evenings," said Jennifer Braun, senior program manager for the Health Research & Educational Trust. "Having close proximity to an airport is also key. And it's a big bonus if the city is known for their world-class healthcare."
New and innovative medical communities continue to pop up in cities across the country. By adding these offerings to increasingly sophisticated convention centers with easy access to hotels and attractions, the options for those planning medical and pharmaceutical meetings can only continue to grow. 
Following is a sampling of cities that have found that perfect balance of first-rate convention facilities and a large collection of healthcare institutions. 
Philadelphia
Philadelphia's roots as a medical city are as deep as the history of the U.S. 
"As the birthplace of not only American history but also medical history—the first hospital, first medical school, first children's hospital, first private mental hospital, first medical library, first college of pharmacy, first cancer hospital and more—the city commits resources to focus on promoting itself as a world-class life sciences meetings destination," said Bonnie Grant, executive director of PHL Life Sciences, a division of the Philadelphia CVB that works to promote the city's reputation as a top destination for medical and pharmaceutical meetings. 
As a way to stay current on the issues, PHL Life Sciences brings together an advisory board of industry leaders from Pennsylvania, New Jersey and Delaware. 
"They are diverse in representation and continue to evolve in ways that they connect directly to the convention business," Grant said, pointing out that the region is home to 80 percent of the U.S. pharmaceutical industry, seven medical schools, 22 nursing schools and more than 100 hospitals. 
"Our outstanding academic and research institutions work in collaboration with the industry," she said. "This provides a rich landscape of potential speakers, exhibitors and attendees."
Philadelphia's location was appealing to the American Transplant Congress, according to Shannon Fagan, director of meetings and exhibits. 
"Philadelphia has the ability to draw from Boston, New York and D.C., which provides very easy access," Fagan said. "The proximity to many major pharmaceutical companies for additional local support also makes it attractive."
The Philadelphia Convention Center completed a major expansion in 2011 that increased its capacity by nearly 60 percent. The facility now offers 1 million square feet of space and offers the largest ballroom on the East Coast and seven exhibit halls. 
Cleveland
Cleveland's healthcare industry encompasses more than 700 biomedical companies and 60 healthcare systems.
One group that took full advantage of the city's healthcare offerings was the Association for Health Care Journalists, which met in the city in 2016 and participated in local tours of University Hospitals' Seidman Cancer Center, Case Western Reserve University's School of Medicine and Frances Payne Bolton School of Nursing, the MetroHealth Medical Center and the Cleveland Clinic.
The group also toured the innovative showrooms at the Global Center for Health Innovation, which opened as part of the city's new convention center campus in 2014.
Connected to the Huntington Convention Center, the Global Center is the world's only facility where healthcare, health IT and medical innovation communities collaborate under one roof, according to Mike Burns, senior vice-president of convention sales and services for Destination Cleveland. 
"The state-of-the-art Global Center can be a unique draw for attendees," Burns said. "Spaces showcase the latest research, product development, branding, sales and service results for companies and serve as a spark for medical innovation, education and training programs."
Tara Morrison, president of Association Management Executives, said the facility was a big hit with a meeting she planned for the Sports Neuropsychology Society. 
"My client was very excited about their conference being in close proximity to the Global Center for Health Innovation," Morrison said.
Meanwhile, Jennifer Braun of the Health Research & Educational Trust appreciated Cleveland's role as a healthcare hub, but said the extras were what made the city a particularly good host.
"The downtown area was very manageable and walkable with plenty of bars, restaurants and the Rock 'n' Roll Hall of Fame," she said. "But what made it an ideal site are the people of Cleveland. People who are from Cleveland are incredibly passionate about their city and it showed."
Miami
Located just a few blocks from the beach and iconic Art Deco hotels, the Miami Beach Convention Center is undergoing a $600 million renovation and expansion project that is expected to add 500,000 square feet of exhibit space, 81 breakout rooms and a new 60,000-square-foot ballroom upon its scheduled completion later this year. According to Marti Tejada, associate vice president of convention sales for the Greater Miami CVB, much of the center's reimagination was done with medical meetings in mind. 
"Everything about the convention center will be cutting edge—down to its cyber and surgical knives," Tejada said, adding that Miami's health systems have experienced remarkable growth and expansion. "There have been many awards, honors and recognition of Miami's institutions." 
These include Mount Sinai Medical Center, located a short drive from the convention center, the Bascom Palmer Eye Institute and Jackson Holtz Children's Hospital. 
"Miami offers many opportunities for medical meetings delegates to go beyond lectures," Tejada said. "You can watch one of the leading physicians in the world perform the latest procedures via live stream."
Aside from its main convention center, the destination offers two additional convention venues: the Miami Convention Center and the recently redesigned Miami Airport Convention Center. 
The destination's well-rounded infrastructure, numerous diversions and warm climate make it a favorite for groups year-round. 
"Miami is a great draw for our meetings because of the weather, hotels and restaurants," said Marco Parrotto, vice president of sales for Complete Show Services, who planned a meeting in Miami for Global Aesthetics. 
Orlando
Another Florida favorite, Orlando, is also increasingly becoming well known for its offerings in the healthcare field. According to Stephanie Naegele, vice president of sales operations for Visit Orlando, the region is home to more than 4,700 life sciences and healthcare companies and one of the nation's largest specialty pharmacy clusters. A growing presence in the area is Lake Nona Medical City, a 650-acre health and life science park that in 2016 was recognized as the "emerging destination of the year" by the Medical Tourism Association.
It is located in Lake Nona, an innovative, first-of-its-kind community centered on wellness.
"You'll find an unprecedented array of unique resources to super-charge your medical meeting or convention, along with one-of-a-kind attendee experiences you won't find anywhere else," Naegele said.
"Groups like the American Association of Pharmaceutical Scientists, Oncology Nurses Association and the Healthcare Information & Management Systems Society come back to Orlando year after year for its warm weather, easy access and extraordinary meeting space," she added.
For medical groups that need a lot of space, the Orange County Convention Center is one of the largest convention centers in the country, with 2.1 million square feet of exhibit space and 480,000 square feet of meeting space. The center is located 11 miles from Orlando International Airport and within walking distance of a number of hotels and entertainment options.
San Francisco
A blossoming healthcare, life sciences and biomedical infrastructure combined with an expanding list of major meetings venues has made San Francisco an increasingly popular choice for medical and pharmaceutical meetings.
Prominent developments have included the opening of the Zuckerberg addition to San Francisco General Hospital in 2016 and the UCSF Medical Center at Mission Bay in 2015.
The Mission Bay campus is a partner to the other UCSF hospital facilities in the city and home to the UCSF Benioff Children's Hospital San Francisco, UCSF Betty Irene Moore Women's Hospital and UCSF Bakar Cancer Hospital. Two more hospitals are under construction and scheduled to open in 2019. 
"Groups may take advantage of leading facilities such as Zuckerberg San Francisco General Hospital, Stanford and UC Berkeley, and UCSF Medical Schools for tours and education sessions," said Julie Van't Hul, director of citywide accounts for the San Francisco Travel Association. "San Francisco is also a center for innovation in biotechnology and startups in a wide variety of fields."
Meanwhile, Moscone Convention Center is undergoing a $551 million expansion that is expected to add 157,000 gross square feet of flexible meeting space upon its scheduled completion later this year. 
Easy airport access and attractions within walking distance of the convention center are some of the reasons Cathy Nash, director of the meetings and conventions department for the American Psychiatric Association, likes planning meetings in San Francisco. 
"Our attendees like that everything is within walking distance and love all of the attractions the city offers," Nash said.
San Francisco's popularity as a premier U.S. destination is a major draw for groups, Van't Hul said.
"Even those who have not been here before know it as a city with outstanding dining, top arts and culture, fascinating neighborhoods and postcard-perfect views," she said. "The desire to visit is already there when planners announce upcoming meetings in San Francisco."