Mindfulness Expert Holly Duckworth Is Helping Meeting Planners Find Purpose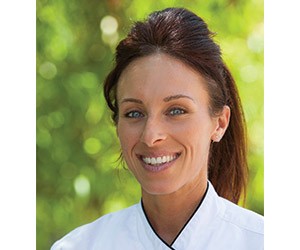 Holly Duckworth is on a mission to turn mindfulness skeptics into mindful success stories—meeting planners and attendees alike. 
"Our world has become mindless, and studies show mindfulness skeptics the power of the mind to create our reality," she said. 
Duckworth, who specializes in mindful leadership and living, has a background as a meeting professional and an association leader. Today, as a thought leader in mindfulness, she offers interactive keynotes and sessions, as well as personal coaching for executives, including planners wishing to live more mindfully and create more purposeful meetings.
Her programs engage audiences and address questions such as what is mindfulness, what is business or corporate mindfulness, and what does mindfulness mean for leaders in organizations. 
Her signature keynote is The Mindful Economy:  How Mindfulness Increases Your Impact & Income. The session is customizable for audiences ranging from lawyers and doctors to incentive attendees.
Duckworth is also an author and international business columnist.
Her award-winning book, Ctrl+Alt+Believe: Reboot Your Association for Success, is a revolutionary business book that guides leaders to create a new belief system about how their organization works, so they can forge a new future. Her column, Leadership & Spirituality for Science of Mind, is read by more than 200,000 people around the world.
For more info, visit www.hollyduckworth.com.