Florida's Central West Coast is a haven for well-being
Wellness isn't just a buzzword. Meeting professionals have been requesting healthy options and spa directors have answered the call.
Here are some creative ways spa directors in Tampa, Clearwater, St. Pete and Sarasota are helping attendees eat right, move a little and relax after a day of meetings. 
Maureen Vipperman, director of spa operations for Sandpearl Resort and Opal Sands Resort, both on Clearwater Beach, has been in the business of wellness for 20 years and has seen plenty of changes through the years when it comes to companies offering wellness during meetings.  
Destinations & Home Comfort Merge
"It used to be you had to beg a meeting group to consider the spa, now the spa is always on the site inspection," Vipperman said. "Planners know people are healthier at home and want to continue being healthy during meetings so we offer express treatments attendees can experience in between meetings."
Depending on the size of the group, the spas can block out time for guests to enjoy mini-facials, massages and manicures.
"Often a company will give out logoed robes and gift cards for treatments as an incentive toward services or a package," Vipperman said.
Sandpearl Executive Chef Steve Jordan also offers organic cooking classes that double as great teambuilding events. 
"Everyone has so much fun with the chef and they learn a lot about nutrition as well," Vipperman said. 
Another teambuilding event is a 'make your own bath salt' class where the spa provides all the ingredients including essential oils, salt and jars. 
"This way, guests get to take a bit of the spa home with them," she said. 
At Innisbrook, A Salamander Golf & Spa Resort, the staff knows traveling can be stressful, so they start pampering a group as soon as attendees arrive.
"We've had groups of up to 300 checking into the hotel at once, so our spa team will pack up a few massage chairs and bring them into the lobby to treat guests to a massage while they wait to ease the stress of waiting in line."
- Heather Cancetty, director of Salamander Spa.
Find Your Inner Peace of Mind with Yoga
To add to the spa's health and wellness options for guests, the spa recently built a terrace for yoga classes.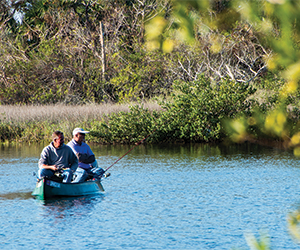 "We begin class with a wheatgrass shot, and then provide a wellness assessment for each attendee," Cancetty said. "Oils can be applied to balance one's chakras in our class to improve energy flow for emotional and physical well-being. After yoga we make smoothies for everyone to enjoy." 
Salamander's unique Golfit program, where the motto is "We put a swing into fitness," is designed to better guests' golfing abilities through instruction and golf-specific fitness. 
After instruction and fitness, golfers can continue to improve overall health with a golfer's muscle-melter massage and a trip to the eucalyptus steam room.
According to Joe Esposito, director of the Hyatt Regency Clearwater Beach Resort and Spa's Sandava Spa, wellness treatments are a productivity tool to get attendees primed for participation.
"Our groups will always ask for wellness treatment options," Esposito said. "We have Swedish massage and chair massages but our signature is the Endless Wave. It's not just a massage, it's long flowing repetitive strokes, so it also massages the mind and gets people's heads clear for meetings." 
The spa also has a relationship with a personal training company for groups that want to do classes, and the hotel has guided yoga classes on its in-room televisions. 
"I also do guided meditation for groups, which incorporate Shavasana, where I have people lie on their backs and imagine a garden and ask them what they see and smell," Esposito said. "It clears the mind and helps people decompress."
Staying Fit While Traveling
The Don CeSar on St. Pete Beach offers complimentary fitness classes, including daily beach yoga, and groups can schedule rejuvenation breaks in between meetings, according to the spa director of Spa Oceana, Rianon Cepriano.
"These breaks offer attendees an opportunity to calm the mind in between meetings so they can better process and retain all the information they are taking in," she said. 
Stations are set up inside or outside the meeting rooms: 
Writer's Block offers hand massages.

Tension Tamer offers chair massages.

Brain Freeze offers massages to prevent tension headaches.

Stretch It Out are individual or group fitness instruction. 

Breathe It In is guided meditation. 
There's also a nutritionist who does 30-minute talks on healthy eating.
"It's especially good for people who travel a lot or eat due to stress." - Rianon Cepriano, Spa Director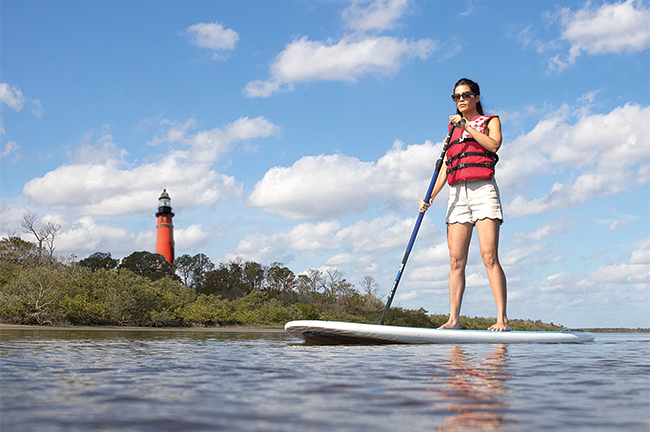 At the Epicurean in Tampa, Spa Evangeline Director Sheen Mahmud said smaller groups love to take over the entire spa after a meeting.
"We have a group of female brokers now who will be pampered with massages, facials, manicures and pedicures," Mahmud said. "One of the reasons the meeting planner wanted to do this is so the group can meet in an intimate setting and go into completed relaxation mode." 
Theater on the Road
The Epicurean, which is all about food and beverage, according to Mahmud, also offers the Epicurean Theatre, where local chefs like Nicole Campo demonstrate the fine art of healthy cooking. 
"We've also done seminars in the theater on skin care," Mahmud said. 
Alison Colbert, the spa director at Pallavi Spa at the Wyndham Grand Clearwater Beach, said she puts together sunrise and sunset hikes for groups, as well as yoga on the beach, which serve as icebreakers. 
"It's a great way for people to get to know each other," she said.
For meeting groups that spend most of the day inside, Colbert plans to use aromatherapy and essential oils with fragrance spread with diffusers in the meeting rooms.
"Rosemary is great for concentration to stimulate learning, lavender is really relaxing and peppermint stimulates creativity," she said.
"We also offer delicious teas for breaks like blueberry and white tea that supports memory, or acai and cranberry with a high concentrate of antioxidants," Colbert said. "They're great substitutes for caffeine and sugary drinks." 
Meeting attendees are encouraged to visit the spa for massages and other services while on-property, according to Colbert.
"Meetings can be long hours and we have the perfect place where they are not going to get text messages and can relax and have downtime."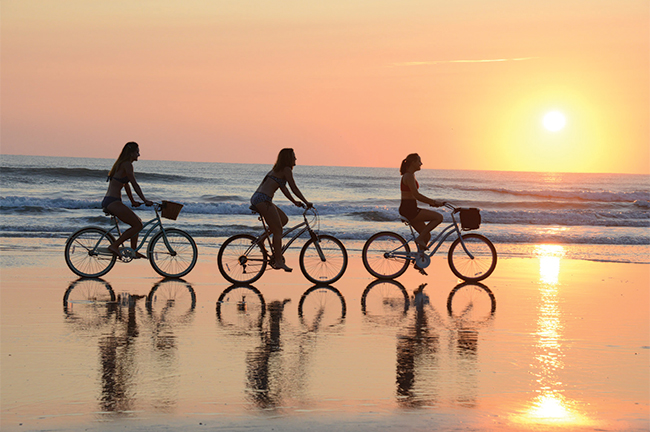 At Westin, there are five pillars of wellness, according to Mary Winter, director of spa services at The Spa & Salon at The Westin Sarasota: Eat well, sleep well, work well, play well and feel well. 
"From our trademarked seven-layer Heavenly Beds to our light and lovely menu in our restaurant Evoq—comfort food done healthy—all of the pillars are based on wellness," she said.
A Wellness Concierge on-site helps set up walks and runs around the property. If a guest forgets to bring running shoes? Westin's Gear Lending program has shoes and socks they can borrow for the course of their stay for just $5. And they get to keep the socks!
During meeting breaks, therapists can offer mini back, shoulder and neck chair massages with aromatherapy to everyone seated in the meeting room.
 "We also do guided meditations and yoga around our rooftop pool overlooking all of Sarasota, which is gorgeous," Winter said.
Depending on the budget, meeting planners have done gift drops of bath oils or salts and lotions in attendees' rooms. 
"This way, they can have a spa experience in the privacy of their own room," Winter said.  
Visit Sarasota County
941.955.0991
Visit St. Pete/Clearwater
727.464.7200
Visit Tampa Bay
813.223.1111