Industry Leaders Talk Diversity and Inclusion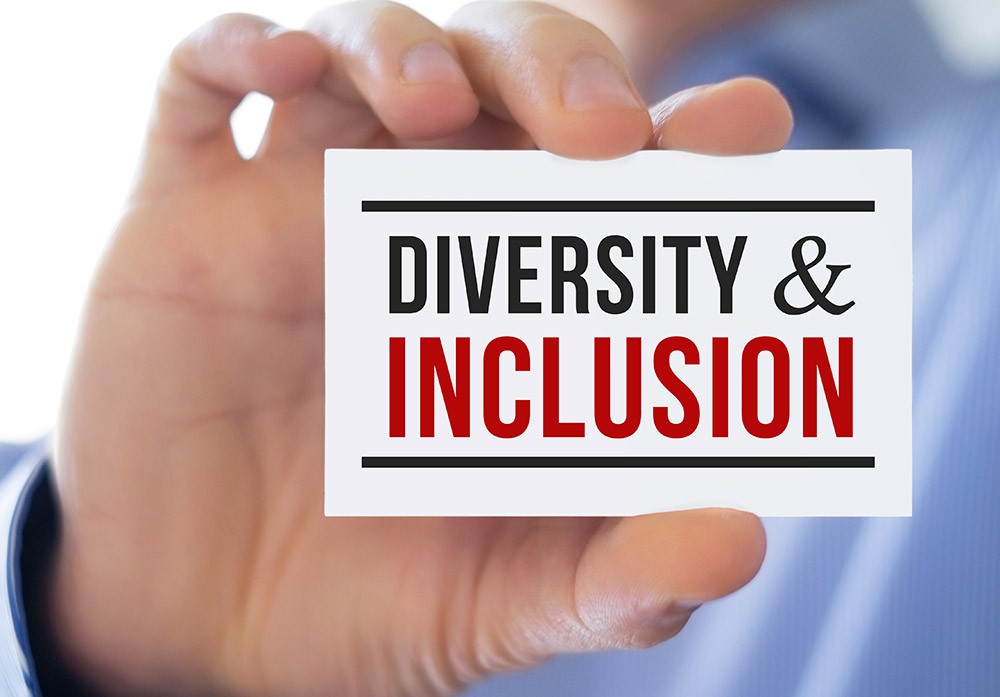 In a diverse world, the experiences and opinions of others matter.
To enhance our discussion on diversity and inclusion, I reached out to diversity professionals like Greg DeShields and Jessica Pettitt.
Others interviewed here are diverse in who they are and their experiences. Their words reflect their experiences and may not reflect my opinions, Meetings Today's or even each other's.
This is one of three sections of the March 2018 Friday With Joan newsletter, which consists of my blog, this story, on general diversity and inclusion, and an interview with Bob Witeck and Charlie Rounds on issues relating to same-sex marriage and laws being rescinded that are and will impact travel and tourism (all linked at the end of this article).
We hope you'll read all of the stories and comment to broaden and deepen the discussion. As always, if you want to share personal experiences or opinions without having your name attached, please email them to me at FridayWithJoan@aol.com.
I will post and promise anonymity and confidentiality.
Note that not all interviewed responded to all questions.
Those interviewed: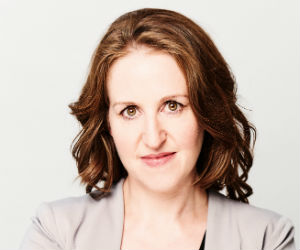 Carina Bauer, CEO, IMEX Group: Carina, after graduating from Oxford University, U.K., in Politics, Philosophy and Economics in 1998, began her career in retail and catering, setting up and running GoodBean Coffee, a family-owned chain of coffee shops throughout the south of England.
As managing director, Carina oversaw the expansion of the business, which grew to 13 stores in three years and was sold to a publicly listed company in December 2001.
An avid skier, Carina enjoyed a short break working in a ski resort in Italy before entering the meetings industry in 2002 as the marketing and operations director for IMEX in Frankfurt, Germany, as part of the original launch team for the exhibition.
Following the expansion of the IMEX brand into the U.S. in 2009, Carina was appointed CEO of the IMEX Group. In this role, Carina is responsible for all aspects of the business.
On May 14, 2018, IMEX will hold "She Means Business," a new conference for meeting and event strategists (both female and male) on the role of women in the meetings industry.
Throughout her career, Carina has been an active member of the meetings industry. She chaired the Marketing Committee for MPI's European Meetings & Events Conference, served on the Board of the MPI UK Chapter, on MPI's International Multicultural Committee and on PCMA's Global and Advocacy taskforces. She is currently president-elect for the SITE International Foundation and a director of the Meetings Industry Fund.
Carina lives on the south coast of the U.K., near the IMEX Group office in Brighton. The mother of two boys, she enjoys spending time with her family and is a keen climber and skier, hitting the slopes with friends and family when she can. You can contact Carina via Twitter (@IMEXCarina) and at the IMEX Group website.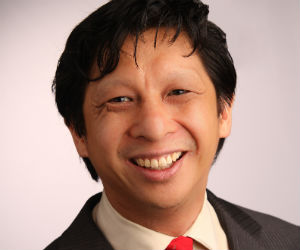 John Chen: John founded Geoteaming 20 years ago.
He is a recognized thought leader on digital teambuilding and the John Wiley and Sons author of 50 Digital Team Building Games, a top selling business book. John's clients learn how to balance the paradox of competition and collaboration.
His work has earned him multiple awards. More than 160,000 clients across the U.S. and in countries including Spain, France and Taiwan have experienced breakthrough results. When you meet him, you will encounter a dynamic, energetic and effective facilitator who makes friends with everyone.
He helps individuals and teams experience life-changing adventure because he does just that: climbs mountains, walks on fire, swims with dolphins in the wild, rides Harleys, organizes Super Bowl suites and snowboards out of helicopters.
John is a graduate of the University of California at Santa Barbara with a B.S. in Computer Science and was named "Outstanding Computer Science Student." He has many honors, including being a Meetings Today Trendsetter.
And he and the author of this newsletter (Joan Eisenstodt) together talked about inclusiveness in this YouTube video, which can be viewed using the open captioning feature.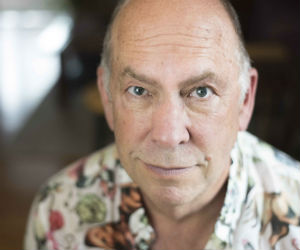 Coleman: Coleman describes himself as a disrupter.
He challenged Richard Nixon, Henry Kissinger and J. Edgar Hoover in the 1960s. He managed Chicago's premiere music venue in the 1970s.
He headed Chicago's gay men's health clinic at the height of the 1980s AIDS epidemic.
He dragged the convention and travel industry kicking and screaming into the use of technology in the 1980s and '90s, and he helped introduce the hospitality industry to the word "diversity."
In the early 21st century he built his own outdoor black-box theatre, where he premiered more than 30 new plays by American playwrights. Coleman is the author of an award-winning memoir (Spoke), a collection of plays (Faux Poe) and a novel (Kidnapping Henry Kissinger).
His plays have received multiple productions, including the scheduled 2018 premieres of A Contest of Wills and his adaptation for the stage of Sagashus T. Levingston's Infamous Mothers.
You can connect with Coleman at coleman@spokesinthewheel.com and at the theater's website.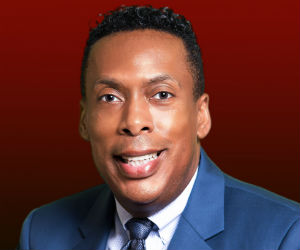 Greg DeShields, CHE, CHO: Greg is a Graduate of Johnson & Wales University in Providence, R.I., with an A.S. degree in Hotel & Restaurant Management and a B.S. degree in Hospitality Management.
He is a Professional Development Leadership Graduate of the Urban League of Philadelphia, Leadership Forum, Leadership Philadelphia and Greater Philadelphia Leadership Exchange. Currently, Greg is executive director of PHLDiversity, a business development division of the Philadelphia CVB.
His professional certifications include those from American Hotel & Lodging Association, Educational Institute (Certified Hospitality Educator–CHE) and from the Asian American Hotel Owners Association (Certified Hotel Owner–CHO).
Previously, Greg served as managing director of Business Development and adjunct instructor for Temple University Fox School of Business & School of Tourism and Hospitality Management, as industry expert for Ying Mei Jia Tong International Business Consulting Co., Ltd. (Liaocheng and Tai'an, China), and faculty for Cheyney University of Pennsylvania and Hospitality Educators.
Professionally, Greg has been a manager in the hospitality industry for such companies as:
Hyatt Hotels Corporation
Omni Hotels & Resorts
Sheraton Hotels and Resorts
Korman Company
He also was general manager of Philadelphia OIC's Opportunities Inn: Hospitality Training Institute. You can connect with Greg by email, on LinkedIn or on Twitter.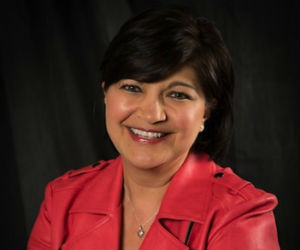 Karen Garcia Gonzales, CMP: Karen joined the hospitality industry in 1993 where her first job was with the Denver Metro CVB (now known as Visit Denver).
In her role at the CVB she worked closely with the local and national Latino community to book conventions for Denver. Visit Denver and Karen were praised for booking three major Latino conventions in the mid to late 1990s.
She is a past-chair of the Rocky Mountain PCMA chapter, a past board member of the Colorado Society of Association Executives, and a past board member and chair of the Meetings Industry Council of Colorado.
Her industry engagement and success with the Latino community lead to her next role as the managing director for the Walt Disney Resorts- and MPI Foundation-sponsored MPI Multicultural Initiative. The initiative focused on creating a better understanding of multicultural communities in the meetings industry, to build and strengthen those relationships and to provide education and information in a global environment.
Karen worked for Destinations Marketing Association International (now Destinations International) as EVP, Membership & Business Development.
She is currently director of partnership relations at the International Association of Exhibitions & Events (IAEE) and is working toward her CEM (Certified Exhibition Management) designation.
Karen has two sons, one of whom is in the hospitality industry, and has two doggies. When not working, she skis, loves to spend time with friends, shop and travel.
She also likes a good glass of wine. You can connect with Karen at kgonzales@iaee.com, on Twitter (@kmgonz) and on LinkedIn.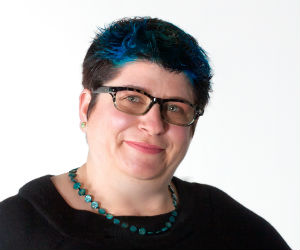 Jessica Pettitt, M.Ed., CSP, returns after responding to the #MeToo interview in the January 2018 Friday With Joan newsletter. She has 15-plus years as a diversity and inclusion educator, consultant and author.
She is a past Board member of the National Speakers Association (NSA).
From the classroom to the streets as a Peace Corps Volunteer, and in the meeting rooms of associations, Jess allows folks to do the best they can with what they have some of the time--which, she says, is better than never.
Interact with and learn more from and with Jess at www.goodenoughnow.com, jess@goodenoughnow.com, @jesspettitt or on Facebook, or in the cheese aisle, where she says is the best place to find her.
[And read Good Enough Now, available at bookstores or by mail].
Q1. What is your personal experience with diversity and in- or ex-clusion and how has that impacted your work?
Carina: Having joined the industry in my early 20s and having risen to a position of responsibility quickly, I have often found that I've been mistaken for the secretary or the junior at industry events.
That happens less nowadays (partly because my face is better known and partly because I'm older!), but I still very much remember how that felt.
It has taught me to be careful about making assumptions of others and jumping to stereotyped conclusions. I try to always treat everyone with equal respect no matter their actual or assumed title.
John: Being Asian means that I work with diversity every day as I am the diversity in most cases.
On a personal side, my grandfather was affected by The Chinese Exclusion Act of 1888, the first piece of U.S. legislation to discriminate against an entire race. He's known as a "Paper Son" as he purchased a birth certificate to take advantage of a loophole in the law to become a naturalized citizen.
Coleman: [This is] impossible to answer this in a few sentences. [I] came out in the '70s. Worked briefly as a bouncer/bartender at a Chicago gay disco. [I recommend reading Spoke to learn more. Coleman's life has been rich and is an example for those who both want to disrupt and to move things along.]
Greg: My most personal experience regarding diversity and inclusion [D&I] has been serving as executive director of PHLDiversity leading a business development division of the Philadelphia Convention & Visitors Bureau to successfully market Philadelphia and generate hotel rooms.
I have discovered and understand the social and business impact of D&I as an economic engine. When I began, it was important I develop a strong Emotional Intelligence to navigate my unconscious bias to productively engage and appreciate others' differences while contributing a valuable and relevant point of view to advance initiatives. I truly became awakened and able to conceptualize strategies for D&I benefiting me for life.
Jessica: Through it all, I am most impacted by the realization that no matter the situation or instance, I have also made people feel the way I have felt.
I take and must take responsibility for the unintended impact I have on others, provide a space of grace to them, and this habit can then and only then be applied to others doing the same for me.
Q2. What is your professional experience with diversity and in- or ex-clusion? In what ways have you been impacted by or have you impacted where the meetings/hospitality industry is now and where it's going to be more diverse and inclusive?  
John: For the most part, I feel fortunate to not feel like I'm impacted by my diversity in the hospitality industry. I also feel like I'm helping to break stereotypes by being a leader, a speaker, being outspoken, and more, in the meetings industry. I feel like the meetings industry feels more inclusive as it feels like one of the first industries to be more open, so this is a field that draws diversity because it is more commonplace and more accepted.
Coleman: I managed Chicago's gay men's health clinic at the height of the AIDS crisis and helped form MPI's GSIG [Gay Special Interest Group] in the early '80s and hosted about a dozen of their annual (very closeted) receptions. I've been out of the meetings industry for almost 20 years now and hope that there is no longer a need for those receptions to be secret.
I came out publicly as gay when I served as MPI's president in 1993/94 and worked with Joan Eisenstodt on diversity issues.
You know [the author was at the front desk with Coleman when the initial conversation happened] the story about Atlanta, but briefly: In 1993, as incoming president of MPI, the Atlanta Marriott refused to allow my partner (now my husband of 30 years) to share my room--the Presidential Suite.
The head reservationist told me, "He would be more comfortable in another room on another floor." I told her he would not be comfortable in such a room.
Ed Griffin [then CEO of MPI] and I had to demand that the general manager be called to drive back to the hotel to settle this. We threatened that if they did not relent, I would leave the conference and inform the press that the Atlanta Marriott refused a room to the president of MPI and his partner.
The GM begrudgingly relented and let us know that the policy would remain in place and he was only making an exception for me because he didn't want to make an issue of it in the convention.
The next day, I told the press all about it.
What the Atlanta Marriott was doing was legal at the time and was standard policy in a lot of hotels.
[Author's note: Since that time, Marriott has worked on D&I initiatives, including Love Travels With Me, #LoveTravels. This writer would like to think Coleman helped move this forward.]
That's not the first or only time I have been refused service because I am gay. And now we have a U.S. VP [and many state legislators] actively pushing legislation to make it legal for anyone to refuse to provide accommodations or services to LGBTQ people.
[See additional interviews specifically on LGBT issues and same-sex marriage and the impact on hospitality and tourism here].
Greg: In my role, I am engaged with various diverse communities. It is important to communicate D&I applies to all, encouraging an introspective point of view ensures we do not become exclusive. This can provide an environment that fosters collaboration in addition to creating new ways of working at how business is done.
Karen: In 1993, when I worked for what is known now as Visit Denver, the DMO (aka CVB) for Denver, one of my roles was to solicit and cultivate Latino conventions. Denver was very successful in bringing several Latino conventions to the city with the support of the local Latino community.
Relationships were not only important with the national organization but with the local community and required a tremendous amount of time and engagement at both levels. While working at Visit Denver, I became engaged in the ASAE Diversity Committee, now known as the Diversity & Inclusion Committee.   
I left Denver in 2002 to work for MPI to lead and start-up their new Multicultural Initiative. With the help of industry leaders, the Multicultural Initiative was welcomed and integrated with MPI chapters and within the industry. When the MPI Multicultural Initiative began it focused on the African-American, Asian and Latino markets. Over time, it grew to become more inclusive to include LGBTQ, religion, cultural differences, etc.
[A little-known tool that MPI has had in place since then for members' is the Culture Active tool].
The growth of the Initiative had an impact on how meetings and events are being conducted, especially in a global world. It provided tools to help people consider the impact of providing time and space for worship, appropriate foods, meeting on dates that did not conflict with holidays, understanding cultural differences in conducting business [like what John Chen describes] and more.
Jessica: Like most, the shifting, coding and omitting parts of myself to highlight others is exhausting and yet needed to successfully navigate the spaces held by my clients and participants. I've been in recovery and 15 years sober. Because of that, I had to ask myself: Am I losing out on networking opportunities by not going to a bar a night? Do the silent nods I give and get to other queer folks in the space collude with our own identity hiding, or does it provide a desperately needed sense of being seen and belonging--or maybe both?
Recently in a four-hour training I facilitated, a participant shared about a time in her life where she was deathly ill yet survived. I made the choice to use my own life as an example to help her understand the reflective exercise, that it required a moment not a period of time, like as a survivor of sexual assault, for this activity, I wouldn't use being a survivor, not the moment of the actual experience, but perhaps how having this experience impacted me the next time I worked with someone who was surviving.
Is this too much? Is this perfectly affective? Effective? I can't know, but I do have to add up all of the "differences" I share with those that are perceived of me and make sure at the end of the day the total doesn't overwhelm the culture and expectations of the meeting space.
Q3. In STEM and technology there is much talk about why there is such a dearth of women and people of color. In our industry, there seems to be a preponderance of women but not in leadership roles. People of color are spotty in upper ranks in our industry, or so it seems.
How and why does it matter who works in and serves an industry?
Carina: I think it matters very much who is in leadership positions. As a woman or a person from a minority you sometimes need to "see people like you" in order to aspire and see yourself in such positions; plus, it's important to provide mentors to those who aspire to leadership. In addition, diversity in leadership will ensure that these issues are taken more seriously and hopefully we can turn the talk into more tangible changes.
John: I follow the simple rule that the leadership should reflect who it's serving to be most effective and representative. I'm part of a training organization in Seattle called Executive Development Institute that helps develop leaders of diversity.
Did you know that while Asian Americans on average have 200 percent of the advanced degrees in America, we hold 50 percent or less of the executive positions in nonprofit, government and corporations?
It matters because there are many qualified leaders who are getting passed over for growth positions because their diversity doesn't fit the American model.
It matters because hard working people are not getting the opportunity to lead and influence because they aren't selected for the job. It matters because big decisions are made by people with seats at the table and if diversity isn't there, their perspective is being lost.
Coleman: That was certainly true when I was in the industry. If it hasn't changed, it's time it did. These days I work in the arenas of writing and theater. I am currently working on adapting a marvelous book, Infamous Mothers, for a production scheduled in November 2018.
It's taken me deep into the lives and aspirations of Black female outsiders.
Greg: STEM and technology does display significant deficiencies regarding D&I, the issue is well known and while attempts have been made to address the situation, more needs to be done. I believe a greater emphasis to educate and introduce diverse/minority youth is a productive strategy that can build a larger community of skilled and prepared young workers for the industry. Additionally, presenting a more dynamic cross connection to realistic and practical everyday jobs could increase retention and successful outcomes.
Karen: People want to do business with people they like, trust and who look like them.
As we have become more of a global society, this is very critical to have a diverse work force, leadership, board of directors and community.
Jessica: First, I like to remind folks when listing off groups of people that one person can hold multiple identities, which is why women of color may experience an extra burden as they are holding the "check boxes" as both a woman and as a person of color, and perhaps additional identities.
I think this is a classic Ghostbusters situation that I talk about in my book, Good Enough Now, and on stage.  In the original film, Annie Potts's character, Janine Melnitz, slams down on a button and yells, "WE GOT ONE!" This is how most organizations do diversity. Once they "got one" then the project is complete. The "one" is rarely given the opportunity for development or leadership growth because their work was done the day they arrived.
This is what must shift. And this is hard to shift because, we, as typically white women like myself, must realize that the diversity hires aren't just for our own professional development or outreach for members, but offer something to the profession themselves.
We would have to acknowledge that we don't currently and then begin to value what our colleagues offer us that we don't do, can't do or won't do. The industry will not serve all without this imperative self-work.
Q4. If you were in charge, how would you help an organization or city or hotel or any business be more welcoming to all people?
John: I think it starts with the simple question, "What do you want?" It sounds easy, but most people don't ask and most people can't answer. You have to stay current with the latest trends and look to implement feedback that says you're learning, too, and you're willing to change to earn your business.
It starts with the little things such as the trend of genderless bathrooms to probably the biggest thing, which is to train your staff on hospitality and to predict or plan on how to serve your customers that are coming today and those you want tomorrow. For instance, when I work with people from an Asian culture, I will learn how to say hello and thank you in their language, and I will present my business card Asian style (holding with two hands and presenting to them).
When they recognize that I know and respect their culture, they feel more welcome.
Coleman: Again, though I'm not in the industry anymore, I am working to do that in the Madison, Wisc., theater community by writing plays with roles for Black actors, seeking Black directors/producers/designers, marketing to minority audiences, and creating dialogue within the community about our need to be more inclusive.
Greg: I recommend starting with an organizational "Diversity and Inclusion Assessment!"  This is the perfect place to start to determine your "Diversity & Inclusion Gaps and Accomplishments" and how to prioritize where your resources and focus should be strengthened.
Diversity and Inclusion Self-Assessment is a tool that can be used to gauge current status and progress toward diversity and inclusion goals. The elements of the assessment include:
Governance
Program and Services
Human Resources
Supply Diversity
Evaluation and Monitoring
Karen: This is an ongoing process–companies, organizations, cities, hotels, etc.,--need to do cultural training and find ways in which to engage their staff to be part of this training. MPI did some great work with the Multicultural Initiative and really worked to integrate it within the organization, chapters and members.  Because we continue to evolve in a global society, this work will never be done–it takes learning at all levels.
Jessica: This is easy–no meeting can be welcome to all people. There isn't a big enough budget or space for ALL PEOPLE to attend. So, start with who do we not want to participate? The general public? Non-dues paying community members? We are so trained to say we have to include everyone that it is a lot more painful for those that feel rejected to see the kumbaya t-shirts and murals.
Can we have a real conversation about who we don't include first? Who isn't welcome here? What feedback have you gotten about folks that can't attend, won't attend again, etc.?
Is there a pattern about who you aren't serving that you need to pay attention to? After who isn't included is articulated, then decide who do you want to include that you aren't currently and who is included currently. Then market accordingly and find spaces that accommodate who your truthful marketing is actually trying to attract.
Q5. What have I not asked that you want to tell readers about diversity and/or inclusion in the meetings and hospitality industry?
Carina: To me it's mostly about mutual respect and treating everyone as equals. It's about not making assumptions about others' abilities, aspirations or talents by the way they look or talk; but rather giving people the opportunity to show you their talents through what they do.
John: If you want to change diversity and inclusion, then you need to work and earn a position of leadership and influence. Then remember and learn how to use those positions to make things better in the places you can.
Sometimes you need to learn how to embrace your own diversity before you can be that leader. I grew up with the strategy of assimilation, so I speak perfect "Californianese."
But now that I'm older, I find that I missed learning more about my own culture, and in the past five years I've found myself drawn to doing more and more things with my Asian and Chinese culture that I used to avoid. I find I am a better leader and person for exploring this aspect of my life.
In an event at which I was asked to be a breakout leader, I discovered that 95 of the top diversity experts in the world have published the top diversity and inclusion benchmarks from around the world.
If you're serious about diversity, get this guide and ask any of the 95 authors for guidance and help.
Greg: "Diversity Fatigue" is real! It occurs after the launch of a D&I initiative at a company followed by months or years of programming. It is the stress managers feel when Diversity & Inclusion efforts fall on too few individuals with marginal results and is underfunded and does not have identified long-term strategy.
Diversity & Inclusion is a marathon not a sprint!
Karen: Many folks hear the word diversity and feel it does not apply to them.
Contrarily, we all can learn how to do business from each other, especially as our children and society become more integrated with race, religion, sexual orientation, dual citizenship, learning styles, technology usage, etc.
Jessica: The "Kayak Club" [used generically to reflect any club or organization] can't include everyone. It must draw the line somewhere because they only have so many boats.
So maybe you have to know how to swim and if necessary can bring your own equipment. If this is a working rule but not articulated someone will feel rejected. If you advertise this rule folks that don't meet this standard will know what they have to do to attend or may realize that this isn't the space for them.
This is actually more inclusive than saying someone is welcome and pushing them out through an unacknowledged unwelcoming culture that no one takes responsibility for in the first place.
Related Reading From the March 2018 Edition of Friday With Joan
Click here to view additional content in the 03.02.18 Friday With Joan newsletter.​