Commission Battle: David Bruce vs. the Marriott Goliath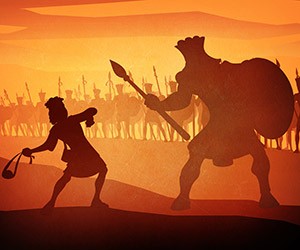 Forty-four-year meetings and hospitality industry veteran David Bruce, managing partner of the Dallas/Fort Worth, Texas-area meeting planning and association management company CMP Meeting Services, knows and cares enough about his profession that he realizes it's time for a big change.
More specifically, Bruce is on a mission to improve the lives and livelihoods of independent meeting and event planners, who were shocked by Marriott International's January 2018 announcement that it was cutting the commission rate to 7 percent from the traditional 10 percent for group business booked at its U.S. and Canadian properties. Many planners work on a full or partial commission-based pay model.
"It's very exciting for a 60-year-old guy," Bruce said, sarcastically. "The Marriott issue is certainly [a hot topic], but there are other issues that need to be addressed moving forward that involve all facets of this industry."
Bruce ironically started his industry career as a front desk clerk with Marriott at the Marriott Tucson, and soon transferred to Scottsdale, Ariz.'s Camelback Inn—now the JW Marriott Scottsdale Camelback Inn Resort & Spa—in the 1970s, where he personally tended to the Marriott family when they were on-site. This happened frequently because the resort was one of the Marriott family's favorite properties, and was their first resort. Bruce now is leading the charge against Marriott's commission cuts by creating the Meeting Planners Unite group on LinkedIn, which has continued to gain followers.
In early March 2018 he formed a 501(c)(6) association of the same name to represent independent planners.
Who is this burr under the saddle who is causing such a fuss for the largest hotel company in the world?
Bruce hails from Tucson, Arizona, and counts among his achievements time spent pitching for the 1976 College World Series champion Arizona Wildcats baseball team. Yes, there's a Wikipedia page for that.
After starting his hospitality career working for a hotel management company and opening seven Embassy Suites hotels in Texas, obtaining an interest in a 160-room resort in Sedona, Arizona, and worked in sales for Doubletree Hotels—he was on the team that developed the hotel chain's now widespread chocolate-chip cookie program—Bruce ventured out on his own in 1986 by opening his own meeting planning business, CMP Meeting Services.
Bruce asserts that it was only the second company of its time to rely on a commission payment structure so clients would not have to pay for services directly. The model would later become standard for many.
Bruce has also served on the advisory boards for CVBs representing Monterey and Palm Springs, California; Tucson, Arizona; Spokane, Washington; Grand Rapids, Michigan; and Buffalo, New York.
The Issue Du Jour
The Marriott commission saga continues to play out, with the hotel giant canceling a sit-down with Meeting Planners Unite a day before the meeting, citing anti-trust issues, according to Bruce.
"Marriott's explanation for canceling [the meeting] was baloney," Bruce said, adding that he consulted with industry attorney Jonathan Howe about the issue, who concurred.
"If Marriott is concerned about the anti-trust issue, couldn't [they have] put a lawyer in [the room] to make sure that either side wouldn't say anything that violated that stipulation?" he wondered aloud.
"They are not rescheduling," Bruce added. "We paid to go to Washington … [Marriott] did not want to talk to us concerning Meeting Planners Unite—they were happy to talk to me about CMP Meeting Services, but it just didn't make sense to go back and speak about CMP, which has $1 million of business with Marriott, when I'm sitting on $175 million in Marriott sleeping rooms through our group."
Indeed, Bruce doesn't mince words when talking about his current professional adversary.
"It was rude, it was unprofessional, certainly from a client standpoint, to have to beg to meet [with Marriott representatives]," Bruce said. "To have a supplier turn you down to meet with you is ridiculous at best, and certainly not hospitable [from] a hoteliers' standpoint.
"It shows the arrogance of Marriott and their lack of concern for their clients," he added.
The tenacious Bruce now brings his years of industry experience to confront Marriott on the commission cut issue, but that's only the most acute part of a larger perceived injustice he's fighting to change: the struggles of independent planners and independent planning companies.
A Need to Unite
While the commission cuts hit independent planners in the pocketbook hard, Bruce also sees a critical need for indie planners and planning organizations to coalesce in an association to reap the benefits that employees of corporations or associations receive, such as healthcare.
"We should be able to help quite a few planners each year," said Bruce, who as of mid-month in March 2018 counted a little over 1,000 planners in the LinkedIn/Facebook fold. The goal is to surpass 3,000 members. The association currently has nearly 100 members or prospective members, according to Bruce.
"And we're also going to set up a scholarship fund for students that are going into college in the event field," he said. "We're going to take care of those who are in the industry now and set up those who are coming through the industry in the college ranks."
Meeting Planners Unite welcomes supplier members, but they will never have a dominant voice in the association, according to Bruce. He contends that suppliers have too much sway in other major meetings industry associations, such as Meetings Professionals International (MPI) and the Professional Convention Management Association (PCMA), two of the larger industry associations.
"We will never cater to any supplier," Bruce promised. "We will never put our independence on a different level as suppliers—our independence comes first. We don't have a sponsorship with any hotel chain, although we will have members that are suppliers. It still comes down to our independent planners, and they are who we're going to focus everything on, period. When there is a decision to be made it will be to the benefit of the independent planner and not the organization itself."
This dedication to its core membership will be the association's differentiator, according the Bruce.
"This industry has never had a cohesive voice," Bruce said. "The third-party market has never had a cohesive voice, and now we do. Whether it be this issue or any other issue that comes down the pike, we now have an association that can speak for the little guy or girl that has their small business and they're fighting every day to do well for their clients and well for their families.
"I couldn't be happier. This is truly fun," Bruce added. "Someday I'll be able to leave this business and this world knowing that I've left a mark in this industry, and I'm very excited about that."
Related Content: Marriott Planner Clash –​ What's Comission Got to Do With It?
Update, 12:10 Pacific, 03/14/2018: Marriott International has issued the following response:
At Marriott International, meetings and events represent a critical part of our business as well as an opportunity to drive innovation and win with customers. The current business model and environment, however, present significant obstacles to making the investments needed to deliver a world-class experience for customers.
While group intermediaries play an important role in the marketplace, costs for our North American hotels and owners are growing at a faster pace than group revenue, which impacts hotel profitability.
To strike a balance and ensure the long-term health of our business, we reduced commissions to intermediaries from 10% to 7% for all properties in the U.S. and Canada.