Disney Stands Firm on Third Party Commissions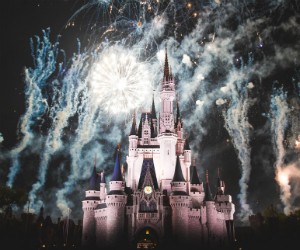 While Marriott International cut third party planner commissions from 10 to 7 percent—which went into effect March 31, 2018—Disney Destinations said it would keep commissions for independent meeting planners at 10 percent.
During a presentation by Disney Destinations to introduce all that's new at Disney for groups, meetings media were assured Disney would not follow Marriott in reducing commissions.
"Disney remains committed to supporting third-party planners who bring groups, meetings and conventions to our destinations," said Claire Bilby, senior vice president of Sales, Services & Events for Disney Destinations. "We appreciate the time and effort involved in providing quality services.
"While some companies have chosen to change their commission structure, Disney continues to maintain its 10 percent commission rate," she added.
Following Marriott's announcement on its new commission structure, Hilton Worldwide also announced a reduction in group hotel booking commissions for meeting professionals from 10 to 7 percent that will take effect in September 2018. Meetings booked before Oct. 1, 2018, will receive the 10 percent commission rate.
The news from Disney was music to the ears of David Bruce, founder and executive director of Meeting Planners Unite, an association that aims to lobby the industry on issues such as planner commissions. 
"This is excellent news," Bruce said. "It's what we're hearing in the industry from many of the chains out there. They've done their due diligence, they've run the numbers and they see the importance of the independent planners and see no reason to change things.
"I'm glad to hear Disney is smart enough to pick that up; that the relationship with the independent planner means that much to us and you're an extension of our sales team," he added.
[Related Content: David Bruce Versus the Marriott Goliath]
While he says those sales costs are going up, it stands to reason: The more a hotel makes in group revenue, the more it will pay the independent planner. 
"It's just like paying taxes; the more you make, the more you pay," Bruce reasoned.
While Bruce is happy to hear about Disney, he said he's not surprised. 
"I didn't expect Disney to adjust their commission structure because they are going up against Goliath," Bruce said. "This is a product differentiation from the Hilton and Marriott."