Death at NeoCon: How to Plan for Tragedy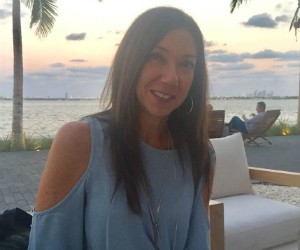 Tragedy struck during the NeoCon 50 tradeshow after Jacqueline E. Albertine, 57, fell from a swing installed in the David Edward showroom on the 3rd floor of Chicago's Merchandise Mart. She died on Tuesday, June 12, 2018.
The Miami Beach, Fla., woman, who had worked as a furniture and design consultant for Corporate Design Choice for 14 years, was participating in a demonstration of a wooden swing in the David Edward showroom booth when she fell, hitting her head.
[Additional reporting from sister publication interiors + sources: Tragedy Strikes Merchandise Mart]
According to authorities, Albertine was rushed to Northwestern Memorial Hospital where she was pronounced dead at 4:23 p.m. on June 12. An autopsy showed she died of blunt force head trauma and the death was ruled an accident.
Planners Need to Be Prepared for Tragedy
The NeoCon example shows that it is critical for meeting and event planners to exercise the proper duty of care to mitigate accidents and reduce organizational liability if the unforeseen happens. Carrying the adequate amount of insurance, of course, is always important, but some think the responsibility doesn't end there.
"Meeting organizers have a duty of care to take reasonable and prudent steps to keep all attendees safe. This in includes guests, vendors, exhibitors and participants. There are four main actions to meet this obligation," said Brenda Rivers, president and CEO of Andavo Meetings & Incentives, and one of the foremost experts in the meetings industry on event security and duty of care.
"Not to mention there are duties of the convention center and the people who installed this," she added. "The very first thing the organizers should have done is a vulnerability analysis for this event, that's where you start—that's the beginning of everything to determine if there are any potentially dangerous activities or exhibits."
Other important duty of care tips from Rivers include the following:
Look for Potential Danger or Harm: "Especially for dangerous activities and displays, you should identify all activities that could cause accidental harm."
Investigate Hazards: "Once you identify the potential risks, create a list of foreseeable crises, or accidents. Investigate each one by asking: what's the intention of displaying this product, how it's going to be used, what safety standards are necessary for the use of this product."
Be Wary of Attendee Interaction/Demonstration: "The meeting organizer must conduct the investigation in advance to determine how this product will be demonstrated? Do you propose to invite our attendees to demo this? If so, that is a red flag signaling the responsibility to know more about potential dangers and how to mitigate them."
Treat Booth/Vendor Interactions Like Adventurous Activities: "This is analogous to a meeting organizer that is planning an incentive trip. The organizers are willing to offer and pay for adventurous activities—it's the same duty. You need to investigate that activity, the vendor and what safety record they have, and if their insurance covers accidents."
Inform Decisionmakers of Risk: "Once you've done the investigation and know what the risk is, then you inform your top sponsors—whoever the executive who is responsible for the event—that there is a risk, and then you must make recommendations on how you can mitigate."
Make a Decision: "It goes all the way from No. 1, we do not invite attendees to do this and we will eliminate the risk; to, if you decide to proceed you need to prepare and have a disclaimer for any attendees that want to do this. But that doesn't completely absolve you of negligence, such if the item was not maintained or people have had accidents in the past and nothing was repaired."
"If the meeting organizer never did any investigation of what was on the floor and warned the attendee, then that does not meet their duty of care and can constitute negligence," Rivers said.
Additional Insights From Tyra Hilliard on the NeoCon Incident
Tyra Hilliard, a top meetings industry attorney who typically represents meeting planner and organizers, had the following thoughts about the tragedy at NeoCon:
An Ounce of Prevention: "As mitigation measures go, I'd rather focus on the mitigation measures that prevent the accident from happening, thus eliminating this tragic loss of life.
"To that end, who verified that the swing was hung properly and that it was hung with the idea that an additional 100-200 pounds of load would be added? There's a big difference in load-bearing between a still swing and a swing that is (a) moving and (b) to which active weight has been added.
"So from a mitigation standpoint, were these safety measures verified upon installation and set-up?"
Who's to Blame?: "If the victim was an employee of the company, this would've fallen under an OSHA situation. If this had been a typical tradeshow with an exhibitor and a booth representative, the indemnification clause might kick in big time here—who is ultimately at fault for this "freak" accident?
"The exhibiting company? The general services contractor? The union?
"The company that designed the truss from which the swing hung?"
Fall-out Shelter: "The final level of mitigation is mitigating the fall-out from the accident.
"So there's insurance to address the financial repercussions from medical expenses, lawsuits (if it comes to that), and other financial repercussions."
Statement from Show Companies
Corporate Design Choice president Shawn MacMullin released a statement which read: "It is hard to comprehend the tragic loss of our beloved Jacqui Albertine.
"She was loved by so many friends, customer[s] and coworkers."
A statement by the Merchandise Mart was also offered, alongside condolences to Albertine's family: "We are saddened by the tragic death of a woman who was visiting one of our showroom tenants and was involved in an accident with one of the tenant's products. We extend our condolences to the family."
NeoCon is an annual commercial design showcase of major manufacturers in the furniture, fabrics, flooring, interior building products, interior finishes and technology industry, representing markets that include the workplace, healthcare, hospitality, retail, education, public space and government.
Editor's Note: The death of Jacqueline Albertine at NeoCon 2018 triggered a lawsuit filed in November 2018 against the Merchandise Mart, Hollander Design Group and The David Edward Company. Read more here.
Related Content: