Resorts & Incentives: Experts Share What's Trending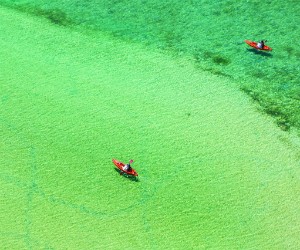 Now more than ever, people want to be immersed in destinations and have a sense of well-being when they visit. When it comes to incentives at resorts the same holds true.
Authentic experiences, locally inspired food and design, and plenty of wellness options are high in demand, according to five industry experts we contacted to get their take on 2018 market trends.
Individualized experience. As opposed to large and mandated group tours or events, it is imperative to provide diversity of activity options, which includes the ability to have true down time to enjoy the beaches or pools. We also see that not all evenings are planned for group events, allowing guests to enjoy resort and local restaurants on their own.
Authentic and personally enhancing experiences. Resorts now need to provide a diversity of experiences. Groups want to be immersed in the destination and experiencing it as a local.
Contracting further out. There is great demand for dates, and our clients are now booking further out so they can obtain the dates, space, hotel and experience that they want to provide for their top performers. We are also seeing more companies signing multiyear contracts to secure the destinations and hotels they want.
Divisional or regional breakdown. Programs are becoming larger, and with that, have outgrown the room blocks that many luxury resorts can provide. As a result, we see groups operating multiple waves and more buyouts of our resorts for larger programs, which also provides companies with the opportunity to "own" and brand a resort.
Bucket-list and off-the-radar experiences. There is a demand for offering attendees experiences they have not done on their own.
Patricia Silvio, Global Marketing Manager, Pacific World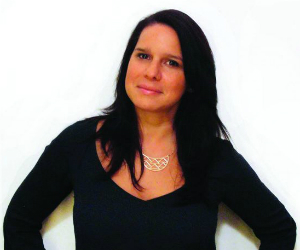 More experiential incentives to meet different demographic demands. Programs need to be dynamic and have interactive elements and activities that invite guests to discover and experience the destination.
Hunger for authenticity. An incentive today should represent a chance to connect with the culture, specifically with the local communities. Guests want to discover the destination through the experiences and stories of individuals and communities.
Wellness. Comfort and anxiety reduction are trends in incentive travel this year. Fitness or spa retreats, meditation, yoga and relaxing activities are in high demand, as well as wellness-focused menus that feature ancient medicinal recipes.
Resort locations off the beaten track. In Asia, we have seen luxury hotel brands build their resorts in or near famous sightseeing locations on the outskirts of cities. The resorts preserve the traditional architecture, or the properties are rebuilt using the original bricks, timber and ornaments for decoration.

Experience over commodity. The look and feel of the property needs to tie into the overall experience.
Natural materials and biophilic design. Incorporating natural materials, natural light, vegetation, nature views and other experiences of the natural world into the modern built environment. Customers are expecting this wherever they go.
Showcasing local. Everyone is looking for locally sourced food and drink to obtain the local experience while at the resort.
Adults only. This year, there seems to be more requests for adults-only resorts.
Entertainment. Companies are spending more of their budget on big-name entertainment.
Branding. More visible branding where possible.
Stephanie Tanpure, Vice President of Sales, Sands Resorts Macao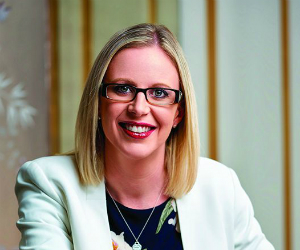 Nontraditional experiences. Meeting planners and attendees always want to get a real flavor for a place, escaping the run-of-the-mill experiences they could traditionally get from any other destination. Consequently, we offer noteworthy experiences, including unique teambuilding, cultural excursions, health-centered activities and distinctive dining offerings.
"Local culture" experiences. Some of the most popular experiential offerings in Macao revolve around cultural connections, especially since guests can visit over 20 UNESCO World Heritage sites.  Macao's cultural uniqueness is largely drawn from its East-meets-West heritage, a unique coexistence of two contrasting cultures: Chinese and Portuguese. In fact, many of our meeting planners and attendees from the U.S. are less familiar with our cultural heritage, particularly that Macao was a Portuguese settlement up until 1999.
Healthy on-site activities. To meet the demand for healthy on-site activities, Sands Resorts Macao facilitates sunrise yoga or traditional Chinese tai chi within our hotel gardens with a traditional Chinese/European breakfast.
Noteworthy dining experiences. Top food experiences are in high demand, and we offer Michelin star street food experiences in downtown Macao, as well as an award-winning array of great dining options. Named a UNESCO Creative City of Gastronomy in late 2017, guests can sample an authentic French afternoon tea at The Parisian Macao's Brasserie, the famous seafood platter at The Venetian Macao's Portofino, old Beijing noodles at North and spiced delights at Michelin-starred Indian restaurant, The Golden Peacock.
Locavore teambuilding. In addition to the demand for local cultural experiences, guests are requesting cooking classes to learn how to make popular local dishes. As a result, we offer Portuguese cooking classes that incorporate a visit to the local Macao market.
Kevin Edmunds, Vice President of Group Sales, AIC Hotel Group
 
Act globally but think locally. Participants coming from all over the world are being charged with thinking outside the box and using local items, whether it be material for their event, gifts or of course, food.
Budgets versus experiences. We are seeing budget per person has been growing in the past couple years, but that also means incentive levels have increased. Clients require an authentic experience before anything else.
Destination resorts, but not every minute. Everyone loves to see that the property offers it all—from food outlets, activities, expansive spas, but at the same time, they just want to know it's there and accessible.
Meeting views. The typical meeting room is still prevalent, however, smaller groups are taking advantage of other areas such as penthouses and indoor-outdoor living. Ballrooms with views and natural light is now a must.