How MGM's Safety Act Claim May Impact the Meetings Industry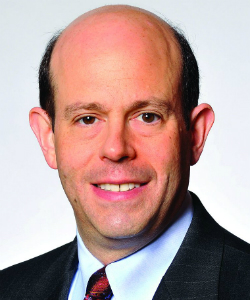 MGM Resorts International filed a lawsuit against more than 1,000 victims of the October 1, 2017 mass shooting from a room at the Mandalay Bay Resort and Casino that killed 58 and wounded hundreds.
In the filing, MGM cited the 2002 Safety Act, a federal law designed in the wake of 9/11 to provide incentives for the development and use of security technologies and services certified by the Department of Homeland Security, as the reason it should be released from liability and that any cases should be tried in federal court.
[Read Next: Death at NeoCon - How to Plan for Tragedy]
Meetings Today reached out to leading meetings industry attorney Joshua Grimes, of Grimes Law Offices, for his opinions regarding the legal move and its possible ramifications to the meetings industry. His response follows:
Joshua Grimes:
"MGM wants the court to declare as a matter of law that it cannot be liable to victims of the attack and their relatives for the injuries and deaths that occurred. They are using this federal "SAFETY" Act as a shield, stating that it protects them because they engaged a security service using methods certified by the Department of Homeland Security.
"Apparently, they are asking the court to take a new approach to applicability of this law, since MGM itself is not the certified security company, but MGM engaged an outside company to provide services for the resort.
"This is a proactive measure to protect against lawsuits from victims and liability.
"MGM certainly has the right to assert whatever arguments in court as it wishes to make. However, one cannot help but wonder if this is the best way to proceed from a public relations perspective. Even if MGM were to win this suit, the cost in terms of adverse publicity among those who book hotels may be significant.
"The outcome of this federal court case may have serious implications for the meetings industry. If the court finds that MGM is protected from liability under the SAFETY Act due to its engagement of a certified security company, should other mass casualty events occur in the future other hotels and meeting venues will use a similar defense to preclude lawsuits. The result would likely leave meeting host organizations and third party planners to defend against lawsuits without the benefit of the hotel's participation, even though in most cases the hotel would be at least partly responsible for security.
"Aside from the issue of the SAFETY Act's applicability to MGM, there is a question of whether the 2017 Las Vegas shooting was "terrorism" covered by the Act. There was never an official pronouncement to that effect. A federal court ruling on that issue could also be important for future cases.
"This case also has implications for meeting contracts. In terms of general meetings law and not the Las Vegas shooting in particular, if a hotel is found to be protected by the SAFETY Act, it may still be possible to hold the hotel responsible for injuries and damages through a proper indemnification clause in the meeting contract. Such an agreement by the hotel to accept responsibility for claims arising from breaches in security would need to be carefully negotiated.
"This will be an important decision. But regardless of the outcome, it highlights the need for all those involved in staging meetings and conventions to be protected by insurance for any foreseeable contingency, and to include protective terms in their meeting contracts."