Baton Rouge and Shreveport-Bossier Engage Groups With Integrated Experiences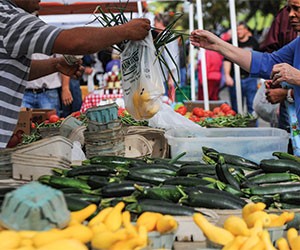 From its famed cuisine to art museums and musical landmarks, Shreveport-Bossier and Baton Rouge invite groups to experience Louisiana's distinctive culture hands-on.
"We're seeing a trend when people are looking for off-site activities trying to get immersed into the culture, whether it's the food of Louisiana or music," said Courtney Taylor, destination services manager for Visit Baton Rouge.
Aly Velasquez, marketing associate for the Shreveport-Bossier Convention and Tourist Bureau, concurred that groups are seeking to discover the region's cultural assets, with opportunities ranging from cooking classes to behind-the-scenes museum tours.
Shreveport-Bossier Entertains With Expanding Cultural Scene
Located in northwest Louisiana, the Shreveport-Bossier region lays claim to a vibrant metro region featuring among its attractions casinos, horseracing and the popular Louisiana Boardwalk outlet shopping.
One growing cultural option for groups is exploring downtown Shreveport, which is undergoing a revitalization with its Red River Entertainment District. Art galleries, bars, nightclubs and restaurants are all booming, as is its downtown festival scene. According to Velasquez, the Red River District is experiencing full occupancy for the first time in a number of years.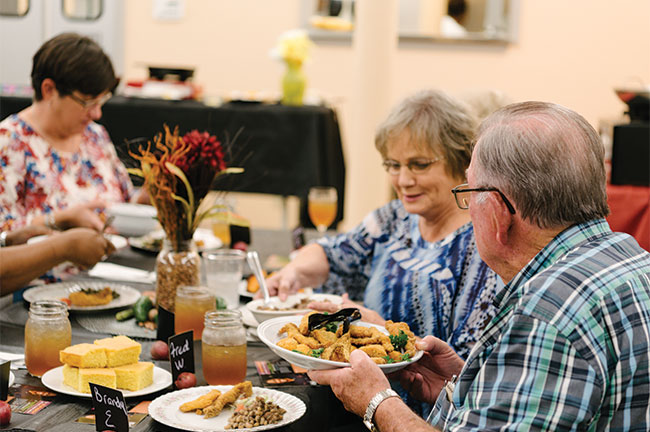 Us Up North Food Tours, Shreveport
"Revitalization is important to the convention market," Velasquez said. "Downtown is located walking distance from the Shreveport Convention Center, and now there are a lot more food options."
Also thriving is the East Bank District, a walkable strip of historic downtown Bossier City that is home to Flying Heart Brewing & Pub, Bossier Arts Council's East Bank Gallery and Theatre, restaurants, bars, a spa and more.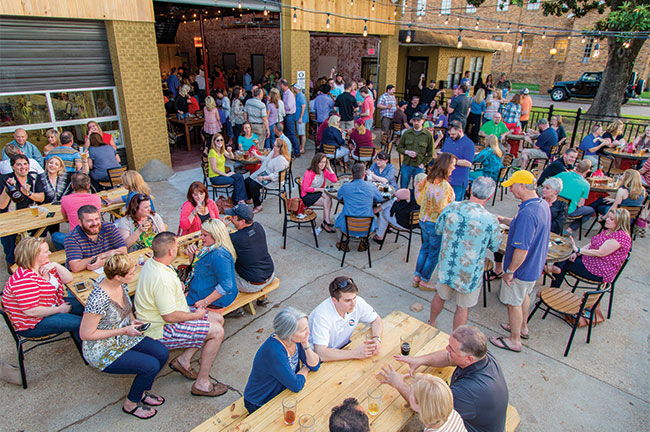 Flying Heart Brewing  & Pub, East Bank District, Bossier City
Following is a sample of specific immersive experiences open to groups.
"We have one cooking class experience that is a king cake-making class," Velasquez said.
King cakes, which are baked during Mardi Gras season, are traditionally stuffed with cream and topped with icing and purple, green and gold sprinkles. The rule is whoever finds the plastic baby Jesus inside of the king cake gets to be king or queen for the day. Groups can learn how to make their own king cakes and take a tour of a king cake bakery during a private class at Lilahs' Bakery in Shreveport.
Groups can also participate in a food tour with Chef Hardette Harris, who specializes in North Louisiana cuisine during one of her Us Up North Food Tours. Recently, she was named one of Louisiana Life's "2017 Louisianians of the Year" as well as one of Country Roads Magazine's "Best Small Town Chefs of 2017."
The 2.5-hour tours begin with attendees sampling her famous greens and cornbread. Next, groups board a shuttle with chef Harris and visit some of her favorite food spots, which serve up a variety of their best dishes.
The tour also offers attendees a cooking demonstration of native North Louisiana cuisine and follows with a traditional meal. During the demonstration, attendees can learn firsthand about cooking traditions unique to the region.  
To delve into the region's rich musical history, groups can embark on a backstage experience and tour at the Shreveport Municipal Auditorium, home to the Louisiana Hayride, the renowned radio broadcast from the '40s and '50s that started the careers of many rock and country stars.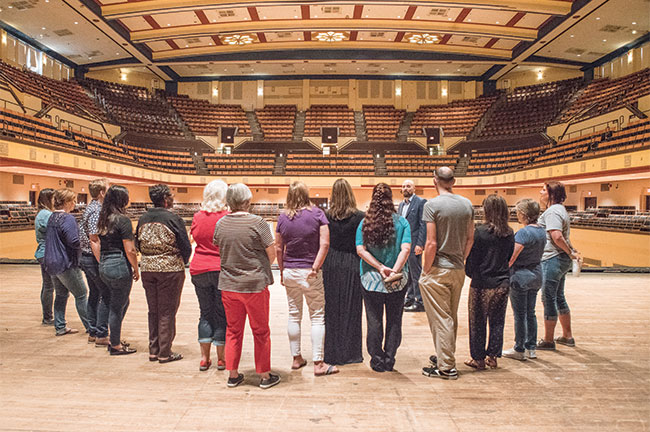 Shreveport Municipal Auditorium
"This was the first place Elvis went live on radio, and helped launch Hank Williams and Johnny Cash," Velasquez said.
Built in the 1920s, it is noted for its Art Deco interior, considered one of the best examples in the state. During the backstage tour, attendees can stand on the stage where Elvis and the other big-name stars performed.
"Groups can visit Agora Borealis, a local artisan marketplace where everything is sourced locally or created by a local artist," Velasquez said.
Shreveport's Agora Borealis features everything from paintings to jewelry, and from beauty products to housewares. There are more than 150 local artists represented, and groups can arrange to meet a local artist to learn about their work.
There is also the option of participating in a Great Create workshop, during which attendees can create body products, Mardi Gras masks, candles and more.
"They can take what they make home," Velasquez noted.
Another art-based experience, the Art & Soul Tour at the Southern University Museum of Art at Shreveport (SUMAS) highlights the stories of African-American life in Shreveport with an emphasis on art and culture.
Located in the West Edge Arts District, groups can participate in a drum circle led by a professional musician and take a guided walk through the museum's extensive collection of African and African-American art and artifacts.
Groups can organize a tour of Chimp Haven, a nonprofit sanctuary for chimpanzees retired primarily from biomedical research facilities. The refuge, located on 200 acres about 20 miles from Shreveport, is home to more than 230 chimpanzees who are allowed to roam naturally forested habitats replete with trees and climbing structures that help with rehabilitation.
Chimpanzee Discovery Days, which are set by the sanctuary and open to groups, give visitors the chance to observe rescued chimpanzees in their natural, forested habitats, as well as learn about their personalities and natural behavior.
Architectural and Cultural Opportunities in Baton Rouge
Louisiana's capital city of Baton Rouge, which translates to "Red Stick," is home to architectural and cultural highlights like the Old Louisiana State Capitol and Louisiana State University Rural Life Museum, as well as a host of nightlife and culinary and venues, including the bustling Red Stick Farmers Market.
Locals and visitors alike gather for events such as Live After Five, which draws more than 5,000 people for weekly live music acts at City Hall Plaza. There is also an option to book events in the Perkins Rowe part of town, a "work, play, shop, live" area that has green space for events. 
Groups can also get a taste of history in repurposed buildings like the Watermark Baton Rouge, a Marriott Autograph Collection hotel, housed in the 1927-era old Louisiana National Bank.  
For more immersive experiences, there are many options.
Baton Rouge's largest craft brewery is located between downtown Baton Rouge and Louisiana State University. Groups can make use of its taproom, outdoor area, private room and brewery, which are all available to rent.
The brewery also offers Yoga on Tap. The program provides free yoga every week at the taproom, featuring a different instructor each week and happy-hour beer prices. Aside from the scheduled classes, groups can arrange their own.
Located in downtown Baton Rouge, Cane Land Distillery opened in 2017 and pours its own rum creations, such as Cane Land's Red Stick, using cinnamon-flavored rum and sugarcane sourced from Alma Plantation & Sugar Mill.
The full-production facility features a tasting room, outdoor courtyard and offers tours with prior notice for groups. Tours offer insight into the history of Louisiana's main agricultural commodity and how distillers create the area's premium spirits.
Highlighting Southern Louisiana cuisine, Red Stick Spice Company offers a demo kitchen where groups can partake in a variety of cooking classes. One option is Make Your Own Jams & Jellies, during which "Jam Master" Ashley Andermann, with Grinning Jupiter Jammery, showcases the basics of making jams, jellies and preserves including the canning and use of Louisiana's berries, vegetables and citrus.
Meanwhile, Gulf shrimp is on the menu in the Cajun Classics cooking course, and Cocktails, Curries and Cookies features crawfish boil curry.  
Shreveport-Bossier and Baton Rouge CVB Contact Information
Shreveport-Bossier Convention & Tourist Bureau
800.551.8682
Visit Baton Rouge
225.383.1825
Click over to page 2 for more on Shreveport/Baton Rouge
PageBreak
Shreveport-Bossier and Baton Rouge Get Groups Outdoors
Whether setting up a reception on the front court of a plantation home or cruising the Red River, Shreveport-Bossier and Baton Rouge are ideal locales for a taste of the outdoors.
In Shreveport, the American Rose Center is the nation's largest park dedicated to roses and is the headquarters of the American Rose Society. The 118-acre park features 20,000 rose bushes and a variety of companion plants, sculptures and fountains.
The Center is undergoing a five-year "Great Restoration Project" expected to be completed in 2022. Since beginning the project, the restoration process has included the design plan for a new core garden and the re-planting of multiple gardens, as well as work on the Rose Garden Gate Pavilion. Group tours and meeting space is available on-site.
Another outdoor option from Shreveport is an hour-long boat tour on the Red River with Spirit of the Red River Cruise. Groups can book the boat for receptions replete with a captain who points out local attractions, birds and wildlife. The boat is available March through November.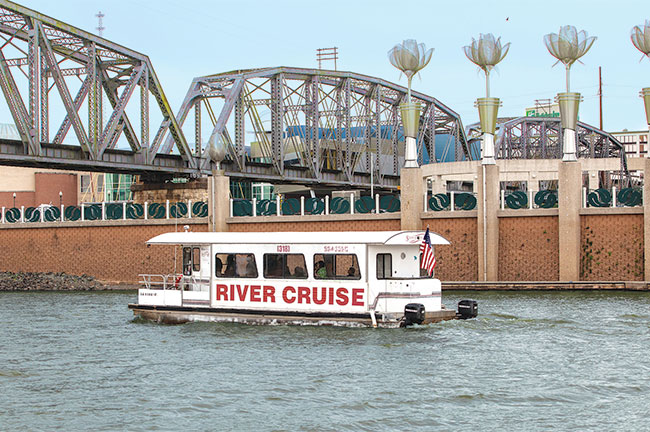 Spirit of the Red River Cruise, Shreveport
New on the outdoor venue list in Baton Rouge is The Estuary at The Water Campus, which sits directly on the Mississippi River and utilizes an old dock as part of the outdoor space. The Water Campus is a research facility devoted to the study of coastal restoration and sustainability and offers 6,000 square feet of meeting and event space, including an outdoor terrace.
Red Stick Adventures in Baton Rouge can set up local driving tours that can be customized for groups, swamp tours as well as tours of the city's historic neighborhoods. Plantation tours are also available.
Groups can also visit plantations on their own near Baton Rouge, including the nearby Magnolia Mound Plantation House, or take an excursion to the Nottoway Plantation Resort, among others.
Both offer outdoor function space.
Baton Rouge and Shreveport-Bossier Hotel and Venue Openings and Renovations

Shreveport-Bossier
The Remington Suite Hotel & Spa completed a renovation in October. The boutique hotel has 22 rooms and one penthouse. The fourth floor now features four suites that have the option of adjoining rooms, each with access to a common area with an expansive media/game room and commercial kitchen. The entire floor can be rented for groups. Meeting space also includes a ballroom, rooftop venue and a boardroom.
Amenities include a fitness center, in-house esthetician and massage therapist, heated saltwater pool, a hot tub, dry saunas and steam rooms.
Baton Rouge
Baton Rouge Marriott recently underwent a $23 million renovation of the entire hotel, including the introduction of a new restaurant, Stinky's Fish Camp Baton Rouge, which opened on the first floor. The property offers 297 guest rooms and nearly 30,000 square feet of event space, including room for up to 1,000 in Le Grand Salon.                 
Courtyard by Marriott Baton Rouge Downtown debuted in September on historic Third Street downtown. The hotel, which was built from the ground up, offers 93 guest rooms and 932 square feet of meeting space.
Red Stick Social is an upcoming entertainment complex with 10-pin bowling and a live-music venue as well as indoor and outdoor function space. It is due to open early next year.  
Topgolf Baton Rouge is slated to open next year with 72 climate-controlled hitting bays, a restaurant, bars and two private event spaces that can be used individually or together for up to 250 people. There will also be a small conference room for 12, a lower lounge area and a rooftop terrace that can accommodate 178 guests.