The Future of Teambuilding Activities at Meetings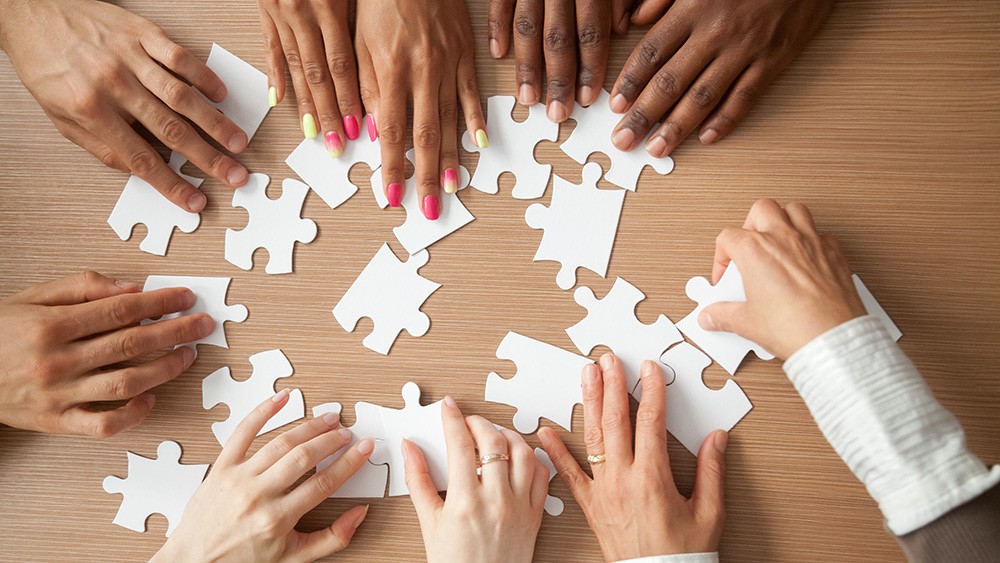 One question asked in the 2019 Meetings Today Trends Survey was "What activities do you incorporate into your meetings?"
The responses surprised me with golf second highest at 38%.
Spa/spa activities ranked highly at 31%; sporting events at 26%; and attractions and theme parks at 27%.
Teambuilding activities were at 53%, the highest of all activities.
I reached out to John Chen who is a guru of teambuilding and also a generous soul who was willing, in the midst of a crazy week, to respond to my questions in a thoughtful way.
John Chen, CEO, Geoteaming, Years in Hospitality: 22,
Email Contact: john@geoteaming.com
Q1. What do you read into the numbers and comments?
And what's the deal with golf as a top response in the Meetings Today Trends Survey since I've read it's way down in popularity?!
John Chen (JC): Teambuilding was also the highest in a Seattle based poll from the NW Event Show, so this is a trend that is growing.
As investing in people is not only fun, it's a wise investment.
Golf continues to be a top relationship-building activity and it's having challenges as millennials aren't playing golf, here's an article with reasons (I love the title).
Spa is more of an experience and health and mindfulness is on the rise.
Sporting events is a big experience and a draw especially for fans.
Millennials and others love the suite experience so even if the game itself is bad, the experience is still good, where the focus is on networking.
Q1 con't: What does your reality tell us?
JC: Teambuilding is hot and it can be strategic. Our clients are telling us that our video analysis after teambuilding is one of the best ideas as the teambuilding is fun and bonding AND after the event it now has as greater chance of being strategic to the business.
Q2. How is teambuilding changing especially for groups with varied ages, gender/gender identities, abilities? How will it change?
JC: Great teambuilding is inclusive. Great teambuilding has always been inclusive. Teambuilding started with inclusion with revolutionary concepts such as "Challenge By Choice", which says you have a choice on how to participate in an event.
Great teambuilding has been and will always be inviting people of all ages, gender identities, and abilities and will continue to adapt to make that experience even more inclusive as we can.
For instance, Geoteaming has created ADA courses where it is accessible by someone in a wheelchair. For people recovering from injuries, we have a "Home Command" role where they stay in the main room and communicate with other teams via smartphones.
Teambuilding has been the nirvana of inclusion in a world still full of exclusion and maybe with enough training, the world will catch up.
Q3. Where are your thoughts about how teambuilding at meetings will change going forward given changing demographics of language, culture, etc.?
JC: I'm happy to report that I just completed four days of training in Saudi Arabia, a culture that I am not very familiar with and I was able to achieve a 4.9 rating out of 5 as a facilitator.
I was happy to see that the core principles of teambuilding such as communication and trust are universal. Also, the use of engaging experiential initiatives is key and possibly critical as they transcend language.
Finally, the customizing I did was very effective. While the company required an English facilitator, I selected different people in the class to help with occasionally translating new topics in Arabic and translating onto a whiteboard a concept that were discussion.
What was fascinating was that big discussions broke out as there are multiple words in Arabic for words such as collaboration, and during the discussion, they finally settled on one word.
That discussion alone was a great exercise for this class.
[Read This Next: Meetings Trends (We've Only Come This Far?!)]
Click here to view additional content in the 02.01.19 Friday With Joan newsletter.