Hotelier Harris Rosen Donates $12M to Fight Brain Tumors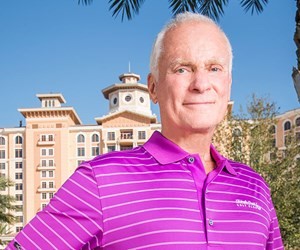 Orlando hotelier Harris Rosen donated $12 million to the University of Florida and UF Health to launch a brain tumor research initiative.
Given through The Harris Rosen Foundation, the gift is described as the cornerstone of a $100 million fundraising commitment to support the ReMission Alliance Against Brain Tumors. The UF Health-led initiative unites top neuro-oncology physicians and scientists in research and clinical trials. The UF Health team treated the brain tumor of Rosen's son Adam, who lost his battle with cancer last November.
Rosen, founder and president of Rosen Hotels & Resorts, is celebrated as a generous contributor to charity efforts, including his landmark work improving the lives of residents in the underserved Orlando inner-city neighborhoods of Tangelo Park and Parramore.
[Related Content: Hotelier Harris Rosen Shares His Success]
He was also a trailblazer in offering his employees low-cost medical service and health care insurance, as well as a secondary education program for employees and their families.
Rosen has contributed to sustainable meetings and lodging initiatives, relief for Haiti and a wide variety of other charitable efforts.
He was one of four people honored by Coretta Scott King with an A.N.G.E.L. (Advancing Nonviolence through Generations of Exceptional Leadership) award in 2015.
Donation Could Help 'Rewrite the Story of Brain Cancer'
Rosen's most recent gift was announced at the inaugural ReMission Summit for Brain Tumors at Orlando's Rosen Shingle Creek Hotel.
The event brought together more than 100 experts in a variety of medical research and scientific fields to focus on transforming the outcomes for patients with brain tumors.
"It was obvious how dedicated they are to improving the quality of life for their patients," Rosen said. "The team at [UF Health] is already doing extraordinary work, and the [ReMission] Alliance will enhance their progress and improve outcomes for patients well beyond Florida."
The donation by Rosen takes on a very personal meaning because his son Adam, who received care at UF Health, died last November after a prolonged fight with brain cancer.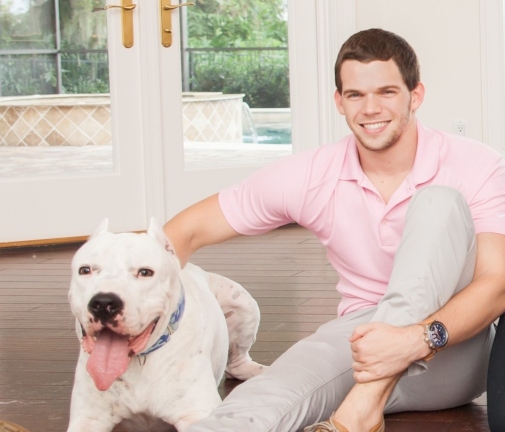 Harris Rosen's Son Adam Rosen
"A collaboration like this is difficult and lofty, but my family and I support this vision to rewrite the story of brain cancer," he said.
Rosen built an Orlando hotel empire after purchasing his first property in 1974, a former Quality Inn Hotel. Rosen Hotels & Resorts currently operates eight properties in the Orlando area. The company has approximately 6,700 hotel rooms in its inventory.
[Read This Next: Pechanga Resort Teams Veterans With Service Dogs]