Beyond ADA: A Site Inspection and Disability Accommodation Checklist for Events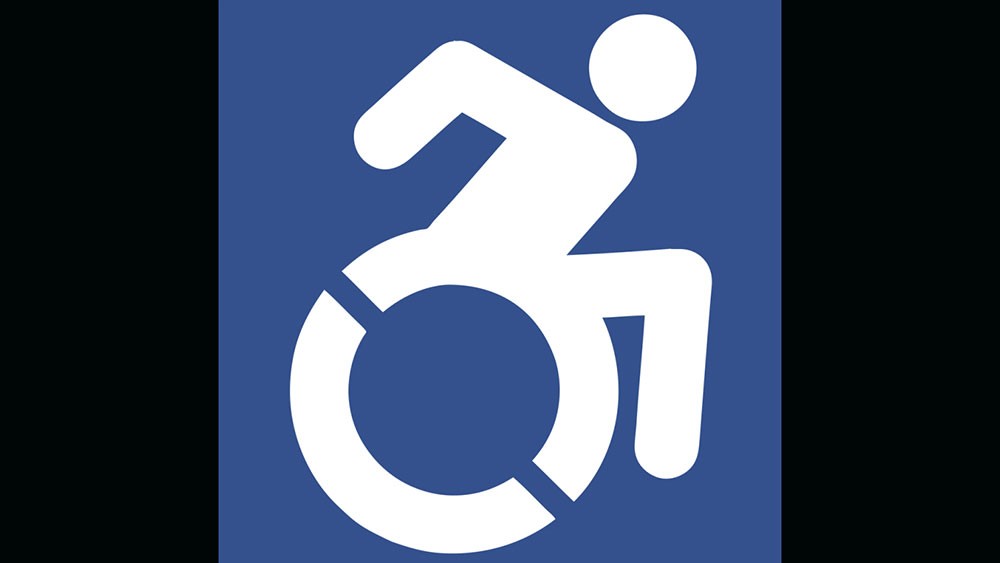 Most hotels in the U.S. say they are "ADA Compliant." This checklist will guide you to look at what makes a meeting or event accommodating beyond the ADA requirements.
1. Destination Accessibility: ESPA's "Project Access" compiled information to help determine how accessible a destination is for people with disabilities (PWDs). The downloadable resource form can be customized by hotels, convention centers, CVBs and others with accessibility information.
[Editor's Note: You need to create a profile on the ESPA Portal to access the Accessibility Toolkit. The Meetings Today editors and Joan agree that it's worth your time to do so].
2. Guest Arrival: Airport shuttle service? Find out if all shuttles can accommodate wheelchairs or scooters and/or the times accommodating shuttles operate.
Ask or observe how door and bell staff are trained to help PWDs, including those who travel with service animals to ensure a positive arrival experience.
[Related Content: A Risk Management Checklist to Help Avoid Disaster]
3. Front Desk: Hotels should provide a lowered front desk for access by someone using a mobility device or a desk that is easily accessed. Staff should be trained to come from behind the counter to assist someone who cannot reach the counter.
Best option: staff trained in ASL (American Sign Language) or in how to otherwise communicate with someone who is Deaf or hard of hearing, or blind or with low vision. 
4. Public Restrooms: Though many hotel and other public restrooms display wheelchair symbols outside restrooms, few are truly accessible.
Check the weight of doors to see if they can be opened easily if one is alone or has limited use of their arms. Best option: push-pads to open in and out.
Determine the turning radius inside a restroom for those using mobility devices.
5. Guest Rooms (a) Mobility: Check the height of thermostats, door viewers ("peep holes"), rods for pulling curtains, the height and under-bed access for beds.
Guest Rooms (b) Hearing and Sight Disabilities: Is the room equipped with flashing lights for alarm clocks and phones? Is there a flashing light or enhanced sound option/bell to notify guests when someone is at the door?
Guest Rooms (c) Chemical Sensitivities: Ask about allergy-sensitive rooms and the availability of unscented toiletries to accommodate those with chemical sensitivities.
6. Service Animals: If someone will attend your meeting with a service animal, find out the hotel's policies, including their policy on emotional care animals.
7. Meeting Seating and Presentations (a): People with disabilities may not want to sit together! Configure seating with sufficient aisle width and allowances for movement.
(b): Groups trying to be more inventive in the meeting room sets are using less traditional furniture. Too often this seating is low and not accommodating for people with bad backs, hips, knees or other mobility needs. Have a variety of seating at "just the right height."
(c): Presenters and Speakers: Inform presenters and moderators about your participants' needs to make content acceptable and accessible. Have handheld mics ready and remind speakers or moderators to repeat every question or response.
Ensure interpreters have the technical terms needed.
8. Materials: Ask in what format your participants need materials for meetings, and in hotel restaurants and guest rooms. You may need information online, in large type or Braille.
Accommodate to ensure inclusion.
[Meetings Today Blog: Accessibility, the ADA and Inclusion – It's Our Job!]
9. Food and Beverage (a) Food: Learn how the venue, in the kitchen and at meal service, protects food from cross-contamination. Colleague Tracy Stuckrath of thrive! meetings & events writes about food allergies and the need to have all food labeled for ingredients.
(b) Beverage: Some have sensitivities to alcohol. Determine how beverages are served and how alcohol is used in food. Yes, it may "burn off" in cooking, but for some that's not enough.
10. Guest Departure: Ensure TSA PreCheck allows those using airline or airport contracted wheelchair services access to proceed through.
McCarran International Airport (LAS) didn't; I pushed it and now it's possible. I understand JFK International Airport (JFK) now allows passengers to go curbside to gate, too.
[Did you enjoy this checklist? Find more here!]
Additional Note: Beyond the items mentioned in this list, you can conduct a site visit to determine how accessible a hotel is by using a wheelchair, power chair or mobility scooter; wearing an eyepatch; and/or using one or two ear plugs.
(If you wear an eye patch or wear ear plugs, to simulate low vision or being hard of hearing, take someone with you to help navigate. Don't put yourself in danger).
Remember: Though you may have asked people to tell you what they need to fully participate on registration information, accidents can happen before arrival at your meeting or during your meeting, so ensure you and the hotel are prepared to assist anyone with a disability.
The Accessible Meetings Events & Conferences Guide is an excellent resource to help you determine all areas of need and how you can accommodate everyone at your next meeting.
But most importantly, ask people who express needs what they specifically need.
DON'T MISS THIS UPCOMING WEBINAR:
Site & Destination Selection With
Accommodation and ADA in Mind
Wednesday, April 24, 2019,
1:00 p.m. Eastern Time
[Read This Next: Meeting Trends – We've Only Come This Far?!]