Sensory Inclusive Event Venues: Why They Matter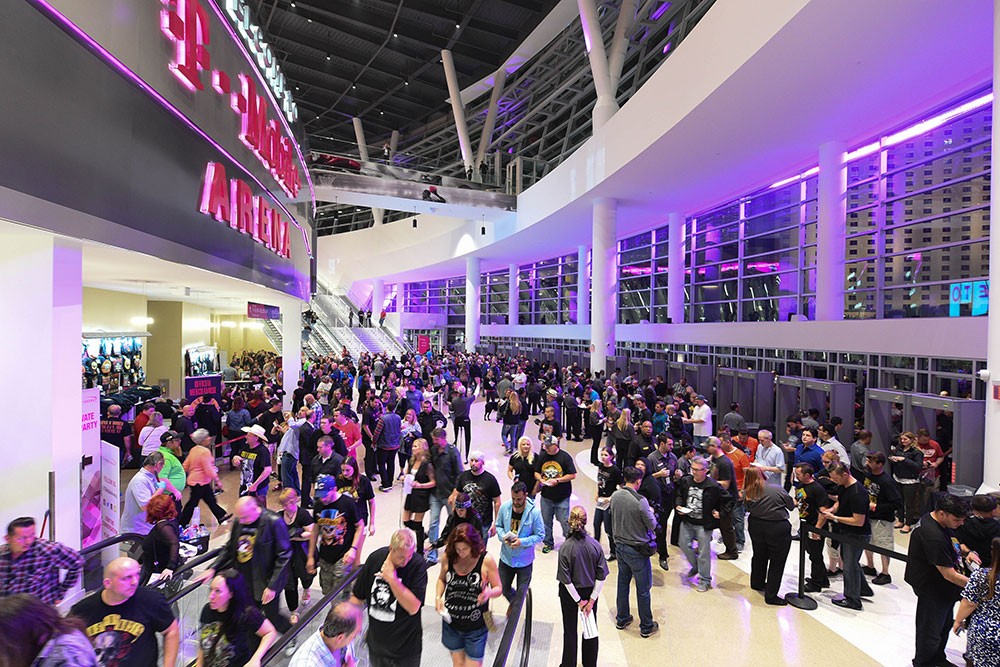 Though the cheering, music and light shows at professional sports arenas and concerts may seem normal to most, some people may get overwhelmed and feel uncomfortable.
Sensory challenges like those at these types of events are often experienced by individuals with autism, dementia, post-traumatic stress disorder or other similar conditions.
And in a big move by venues ranging from sports arenas to museums and zoos—all popular event locations for meetings and after-work events—these challenges are starting to be recognized.
In partnership with the nonprofit organization KultureCity, MGM Resorts International recently announced its plans to make its venue major Las Vegas arenas, theaters and event centers certified sensory inclusive for individuals with autism, post-traumatic stress disorder and other sensory-sensitive conditions.
It's the most recent set of venues to commit to making their environments more accessible to people with autism and other sensory needs.
Since its founding in 2013, Birmingham, Alabama-based KultureCity has helped more than 250 venues across the U.S., Canada and Australia become certified sensory inclusive.
What Does It Mean to Be Sensory Inclusive?
About one in five people live with a disability worldwide, with the majority of these being invisible disabilities, like autism.
In 2018, the CDC reported a national 15% increase in autism's estimated prevalence.
"That means you or I probably know someone who is affected," said Uma Srivastava, COO of KultureCity.
To make these attendees more comfortable, KultureCity partners with venues to certify them as sensory inclusive. To be "certified sensory inclusive" means to complete Kulture City's training program, which trains employees to recognize the signs of stress from people with sensory challenges and better offer ways to make the events more enjoyable for them.
[Related Content: Using Science to Create a Better Meetings Experience]
Many people don't realize that individuals have sensory challenges and are experiencing the world in a different way. That's why the move to make venues sensory inclusive is so significant, explained Srivastava.
"Imagine your loved one not being able to go out and enjoy a sporting event, a concert or a convention, things that some of us take for granted," Srivastava said. "We want to make sure that everyone can enjoy those events and that individuals feel more comfortable attending."
Sensory Inclusive Training and Key Takeaways for Event Planners
As part of the sensory inclusive certification process, employees go through a comprehensive online and in-person training with KultureCity to learn about how to best serve guests who have autism, post-traumatic stress disorder or other sensory needs.
These venues are then equipped with complimentary sensory kits that include noise-canceling headphones, fidget tools, verbal cue cards and weighted lap pads.
Some venues, like Chicago's United Center, even have designated "quiet rooms" available for guests who are experiencing sensory overload.
Planners can use the KultureCity app to view an updated list of venues that are sensory inclusive and what sensory resources are available at those venues.
For event planners, considering all who may attend your meetings and events, including individuals with sensory needs and disabilities, should be top of mind.
The improved accessibility of these venues for large-scale meetings and after-hours activities for all attendees and their family members will make events even more inclusive, and can only encourage attendance even further.
MGM Resorts Moves to Make Its Las Vegas Event Venues Sensory Inclusive
KultureCity is working with the following MGM venues to become certified sensory inclusive in 2019:
T-Mobile Arena became sensory inclusive in February 2019.
The remaining event venues will be certified by Memorial Day weekend (May 2019), according to Srivastava. Each venue will be equipped with sensory kits for individuals who may feel overwhelmed by the event environment.
"MGM Resorts has long been committed to creating moments that can't be found elsewhere, but we are not succeeding at our mission if the experience is not accessible to everyone," said George Kliavkoff, president of entertainment and sports for MGM, in a press release.
"Entertainment is critical to the human experience and we are committed to breaking down barriers so that the experience is accessible to all," he added.
[Read This Next: Beyond ADA—A Disability Accommodation Checklist for Events]