'Alexa, Ask Rosen…': Rosen Hotels Launches Amazon Echo Meeting Planner Skill
Rosen Hotels & Resorts launched Amazon Echo voice technology to empower meeting planners with instant information about three of its Orlando convention hotels. Meeting Planners simply have to command "Alexa, Ask Rosen..." to an Echo device or mobile app to get key event information.
The Ask Rosen Alexa skill is programmed with hundreds of answers and gives planners instant access to the details and stats about Rosen Plaza, Rosen Centre and Rosen Shingle Creek, including:
Amenities
Guest rooms
Food and beverage options
Meeting space capacity and flexibility
Distance from the airport or Orange County Convention Center
The skill even offers messages from Rosen President and COO Harris Rosen about Rosen Hotels & Resorts' history and philanthropic efforts. Meeting planners can receive an Echo device from the Rosen sales team.
Why Voice Tech Matters for Meeting Planners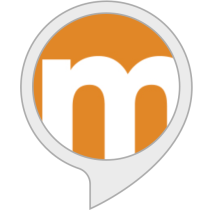 Rosen Hotels & Resorts said the technology helps planners better meet tight deadlines and streamline the planning process.
"We strive to continually stay ahead of the needs of our meeting planners," said Leslie Menichini, vice president of sales and marketing for Rosen Hotels & Resorts Convention Properties. "While our event team will always provide hands-on solutions, we want to equip our planners with the tools they need to work smarter, faster and more effectively."
The Ask Rosen campaign is the latest in a series of Rosen Revealed marketing campaigns from Rosen Hotels & Resorts. The initiatives are designed to engage meeting planners and make their planning process easier.
A New Era in Hospitality Applications
Using Amazon Echo devices at hotel and resort properties isn't new, although the Rosen application is described by the hotel company as being the first of its kind geared toward meetings clients.
In mid-2018, Amazon launched Alexa for Hospitality, which brought Alexa functionality to hotels, vacation rentals and other hospitality locations. Since then, select Marriott-branded properties have added Amazon Echo devices to guest rooms. With Alexa for Hospitality, guests can ask for information like fitness center location, request room service or housekeeping and call the concierge.