10 Tips for Keeping Up With the Latest Event Technology (Without Breaking the Bank)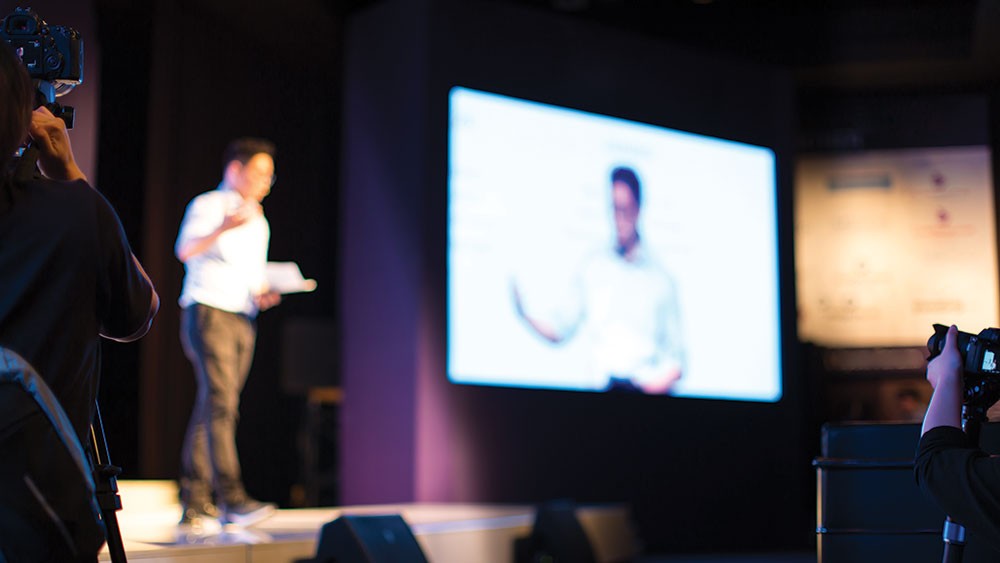 Keeping up with the myriad new event technology bells and whistles can resemble a costly game of Whac-A-Mole. But by sticking to the strategies below, meeting and event planners can stay on pace with the latest tech trends without spending unnecessary funds.
1. Ask Questions Before Adopting New Event Tech
There's often a "next big thing" that is being pitched.
Before adding any element or change to your program, ask why. What does this new technology do? How does it work? Is it tested and dependable?
What will it specifically do to help meet the goals of the event? A new technology can be fun, interesting and cool, but if it doesn't serve a specific purpose, it may not be worth the spend.
2. Understand the Extended Costs of a Technology
For example, if you're asking for a wide screen to present video and PowerPoint, who will create the content? How will that content enhance the event ROI?
Make sure that you've budgeted for everything with a contingency to best take advantage of whatever you've added. You never want to hear your technical team say, "We could have done that if we'd planned it in advance."
3. Understand Your Bandwidth Needs and Their Cost
The coolest smartphone app in the world is rendered useless if your audience can't connect to the internet. Many companies offer bandwidth calculators; find one and use it. Then, discuss it with your venue and understand what costs you may incur for your broadband service.
4. Before Contracting a Venue, Clearly Define Your Tech Costs (And Make Sure You Get That in Writing)
Planners are often surprised by restrictions in their contracts related to AV and technology. Make sure that you are not inadvertently limiting your options by signing a contract that limits your ability to bring in outside vendors if necessary.
And make sure that you have the conversation in advance to clearly understand and document any venue charges for labor, electrical, rigging and internet.
5. Make Sure Your Event Is Secure, Both Physically and Online
Depending on the sensitivity and confidentially of the material being presented, you may need to make sure you can limit access to meeting rooms by using smart badges or RFID technology.
Paper and barcodes can be forged, so explore options for room access that only allows the people you want in the room to be there.
[Meetings Today Podcast: Event Tech Best Practices With Jon Trask]
6. Use Analytics to Measure the Impact of Your Event
RFID, gamification and surveys can help you build a picture of how your attendees interact with your event, where things are effective and where they might not be. Being able to measure and quantify the effectiveness of an event is a vital tool for showing the ROI and planning more effective events going forward. Use this information to improve future events.
7. Event Apps Are More Than Just an Online Schedule
There are many new improvements and even new companies that offer significant improvements over apps made even a couple years ago.
Aside from schedules, there are surveys, polling, gamification, registration, social networking, in-person attendee connections, analytics and even personalized digital signage. Make sure you know what is available and how it can enhance your attendee experience.
8. Stream and Capture Your Event
The cost of making an event available to a remote audience has come down. Consider streaming the event content to folks who could not attend in person.
At the same time, capture the event for future use both internally and externally. (Make sure that you have permission from your presenters to record and use the material).
If your event brings in people from outside your organization, you can make teaser videos for the next event to build excitement and help drive attendance.
9. Look for Ways to Add Experiential Elements
We've learned that just sitting in a ballroom or conference room does not foster learning for many people. Try to adjust your program to one that accounts for different learning styles and ways to connect the material to your attendees.
10. Be Aware of Emerging Technologies
A few new technologies showing up more often are:
Chatbots: Interactive text-based systems that respond quickly to attendee queries.
Augmented reality: Use AR to enhance, via a smart device, what an attendee is able to see by adding in additional content overlaid onto their device screen.
RFID: Radio frequency identification is useful for locating and tracking attendee movements. It can also offer location-specific features such as proximity marketing.
SAVE THE WEBINAR DATE:
Tech #Trendwatch: What's New,
and Important, in Meetings Tech
Wednesday, December 11, 2019,
1:00 p.m. Eastern Time