The Top 5 Most In-Demand Event Destinations for 2019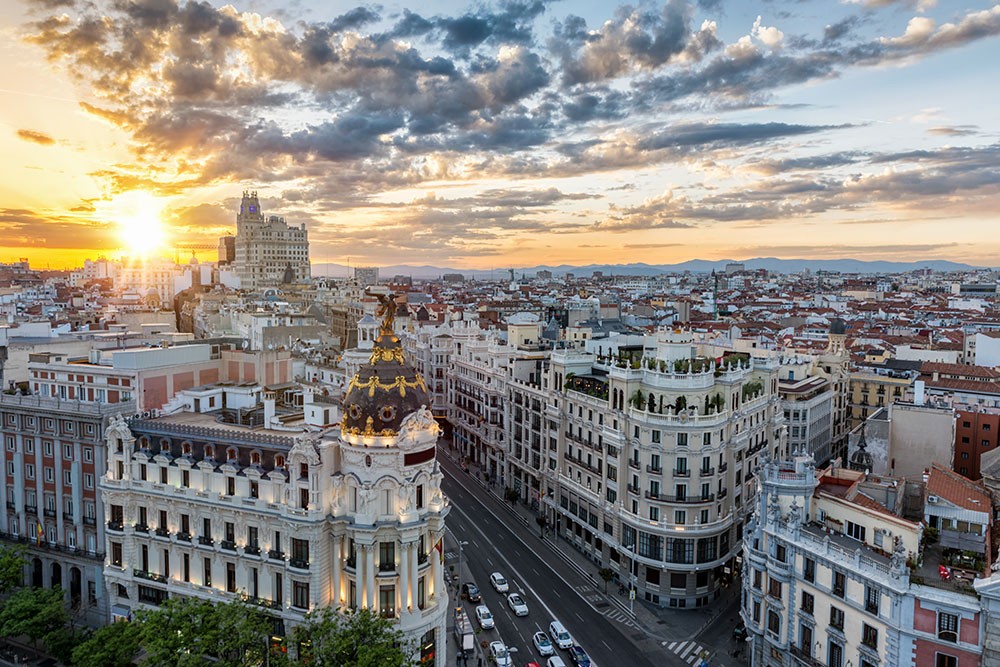 The list of top event and incentive destinations for 2019 are in. Pacific World, a global destination and event management company, announced its annual destination list that is based on requests and number of events confirmed for 2019.
"It's no coincidence that the destinations that top our list all have strong convention bureaus and a clear destination development strategy as well as modern infrastructures and convenient access," said Patricia Silvio, global marketing manager of Pacific World.
Once again, Spain continues to generate the most interest worldwide, topping both the worldwide and Europe, Middle East and Africa (EMEA) lists for the second year in a row.
Pacific World believes that Spain's popularity is strengthened by very proactive convention bureaus and influencers in major cities with effective strategies to appeal to MICE audiences.
Thailand Is Gaining Ground As a Top Event Desitination
Thailand has moved up a notch this year to the second position worldwide, buoyed by a strong convention bureau and the backing of local and state governments. According to Pacific World, Thailand is doing a good job of adapting to trends, like social and environmental sustainability.
"Recent news, like the results of the Global Destination Sustainability Index, which put Bangkok as the No. 2 destination in Asia, will enhance the image of that city and help appeal to a new generation of planners who prioritize environmental and social sustainability when choosing destinations," Silvio said.
China, Indonesia and Singapore follow Spain in the worldwide list.
China remains a strong player in the MICE market, with its staggering growth driving more interest from a wider swath of audiences.
Worldwide Top 5: Most Demanded Event Destinations for 2019
Spain
Thailand
China
Indonesia
Singapore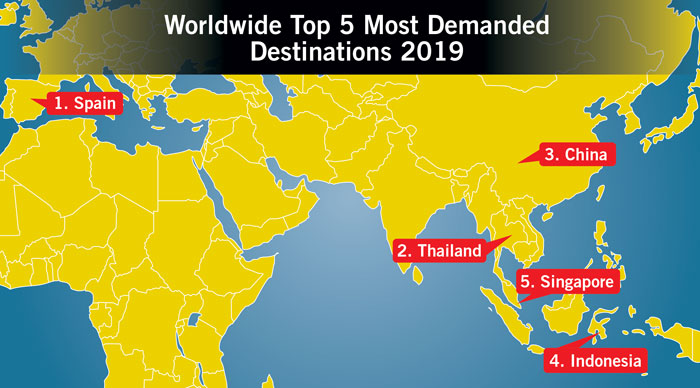 Pacific World's Worldwide Top 5 In-Demand Event Destinations
[Read This Next: Asia-Pacific Events Showcase Cultural Teambuilding Activities]