A Planner's Guide to Essential Oils: How Perfect Scents Can Transform Events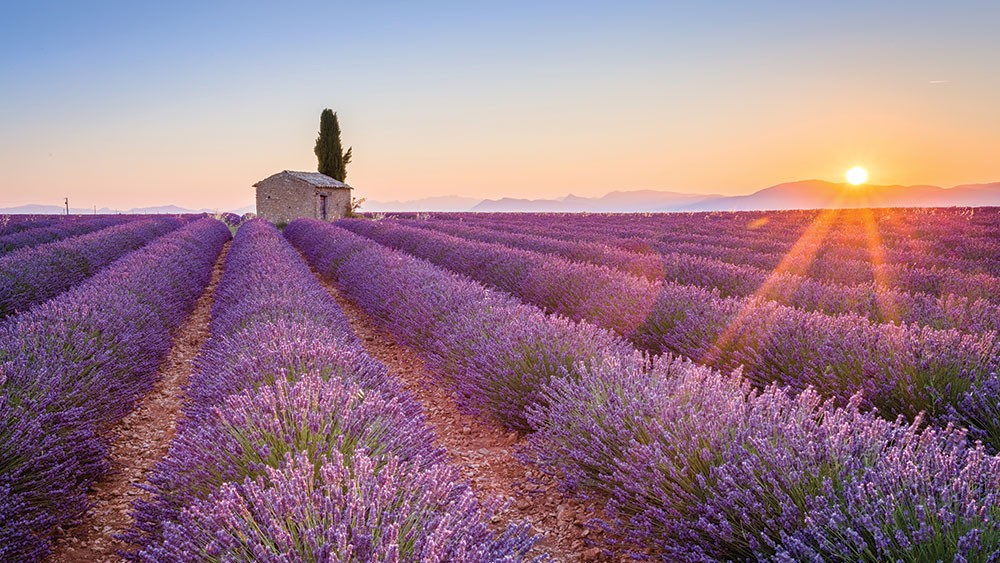 Aromatherapy with essential oils has long been known for health benefits such as alleviating anxiety, insomnia and low mood. Now, it's gaining ground with meeting professionals who realize the scent of an environment is just as important as the sight, sound and taste.
Aromatherapy is a powerful tool to engage participants and create a desired ambience. Even companies such as MGM Resorts are using high-tech essential oil diffusers as part of the Stay Well Meetings program. The diffusers pump out scents in function rooms to energize, motivate and relax attendees.
"Essential oil has the capacity to change your brain chemistry," said Susan Griffin-Black, co-founder of EO Products, a San Rafael, California-based company specializing in pure essential oils and plant-based body care products infused with pure essential oils. "It bypasses the part of your brain that thinks and goes straight to the part that feels."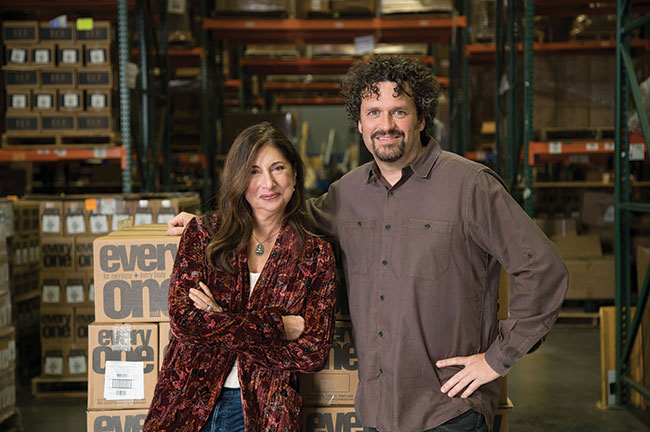 Susan Griffin-Black and Brad Black of EO Products
Griffin-Black has been deeply interested in the power of essential oils since she happened upon an aromatherapy boutique in London in 1991, an experience so captivating, it inspired her and partner Brad Black to found EO Products.
"It was a little blue glass bottle of pure lavender essential oil from France that grabbed me—the smell was so riveting and unlike anything I had ever experienced," she said.
"It immediately made me feel happy and peaceful," Griffin-Black added.
Essential oils can have that same effect on attendees during an event, while planners can also use them as creative gift options for participants and craft opportunities for attendees to learn about their benefits.
Essential Oils: A Primer for Planners
So what exactly are essential oils? At the basic level, they are aromatic compounds extracted and distilled from parts of plants, such as the flowers, leaves, roots and seeds.
They play a critical role in the survival of the plant.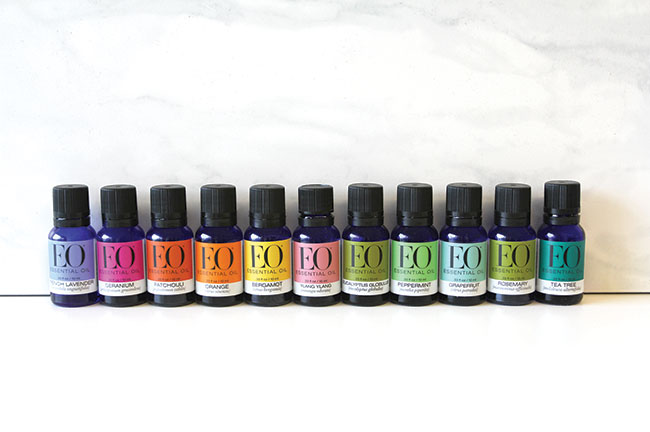 A Variety of Essential Oils Bottled by EO Products
For maximum effect, it's important to pay attention to the quality of essential oils and the philosophy of the company that manufactures them, according to Black, who said EO Products is dedicated to safe, natural, organic and sustainably farmed ingredients.
"There is quite a difference when you smell pure essential oil compared to a fragrance with a drop of essential oil and the other 90 percent synthetic," he said. 
One of the major benefits of essential oils, enhancing mood, comes down to the basis of aromatherapy—breathing, according to Griffin-Black.
"It's much like meditation and yoga, using breathing to help calm down and alleviate stress," she said. "You're naturally breathing when you smell essential oils.
"It's like being in nature smelling a flower, inhaling, stopping and coming into the present moment, back into your body and not in the stressors in your head," she added.
Aromas 101
Different scents produce different emotional effects and health benefits. Additionally, pure scents as well as combinations can help create desired effects.
Griffin-Black provided the following observations on key essential oils.
Lavender: Floral, grassy and herbaceous. It's the most universal because it makes most people feel calm, and it's refreshing, soothing and uplifting without being overly stimulating.
Citrus: Uplifting, awakening and beautiful, whether it's sweet orange, lemon or grapefruit. They're light and evaporate quickly. Lavender in combination with most citruses breathes a refreshing, uplifting lightness into any situation.
Mint: Cool and rejuvenating. It's a very stimulating essential oil that increases circulation.
Chamomile: Soothing and grounding. Roman chamomile is great for relaxation.
Florals: Rose, jasmine, neroli and ylang ylang are beautiful, sensual scents that really bring us into our bodies and hearts very quickly.
Woods: Sandalwood, cedarwood and frankincense add earthiness and depth.
Four Impactful Ways to Use Essential Oils at Events
1. Diffusers are a great way to inject the scent of essential oils into an environment to produce a certain mood. Griffin-Black suggested the following three options and blends for a diffuser.
Morning Uplift: with sweet orange and lavender; grapefruit and mint; or lavender and mint.
Afternoon Pick-Me-Up: with mint; lemon and eucalyptus; or lemon and lavender.
Evening Wind-Down: with lavender, chamomile and lemon.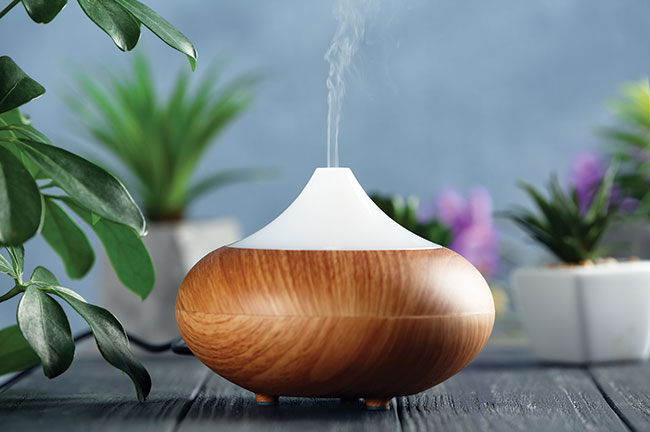 Essential Oil Diffuser
2. Aromatherapy break options are a perfect way to give attendees a first-hand experience of essential oils. EO Products offers "Scent Tents" at events, teaching people about the benefits of essential oils and how to use them, while offering meditation and a quiet place to relax.
3. Gifting attendees with essential oils is another ideal option. Planners can set up an aromatherapy self-care station, where attendees can learn a bit about the benefits of essential oils and craft their own blends or gift bags to take home. Gift packages with essential oils delivered to the attendee's guest rooms or given at the event are also popular. EO Products has a full line of gift options and just launched an essential oil kit with three blends.
4. Complimentary aromatherapy massages can be offered to attendees during the event or at the hotel's spa through pre-scheduled appointments.
For more info on EO Products' essential oils and other creations, visit www.eoproducts.com.
[Read This Next: 4 Tips to Use Essential Oils at Home]