Use This Contract Clause to Protect Your Meeting From Destination Boycotts
Aside from potentially millions of dollars in lost revenue, destination boycotts such as what are occurring in states that have passed strict anti-abortion rights laws can also bring severe legal ramifications when groups cancel contracted meetings and events.
The anti-abortion rights uproar is but the latest in a string of major destination boycotts that began in large part with the boycott of Arizona following that state's passage of an anti-illegal immigration law in 2010.
Other major U.S. destination boycotts since then have included:
2015: Boycott of Indiana following passage of its "Religious Freedom Restoration Act" allowing citizens to deny business services and benefits such as health care coverage to same-sex couples and other groups that run counter to their religious beliefs.
2016-2017: Boycott of California state-funded travel to Kansas, Mississippi, North Carolina, Tennessee, Texas, Alabama, Kentucky and South Dakota to protest laws protecting businesses that deny services to gay and transgender people.
2017: Boycott of North Carolina following passage of its "Public Facilities Privacy & Security Act," aka "bathroom bill," targeting transgendered peoples' access of bathroom facilities that do not correspond to their birth.
Destination Boycotts: How Groups Can Protect Themselves
Groups that have already contracted to meet in a destination set themselves up for significant financial penalties by canceling their event. Groups that will suffer a large drop in attendance may be liable for massive hotel room block attrition penalties as well as charges for the services of other vendors and suppliers, such as DMCs, catering and offsite facility rental.
[Related Content: An Essential Contract Checklist for Meeting Planners]
Georgia-based meetings industry attorney Tyra Warner Hilliard, who lives in one of the states that recently enacted a strict anti-abortion law, warns that meeting planners and the organizations they represent should be cautious in navigating any destination boycott.
"There are two issues here: There is the choice not to do business with a state that has chosen to pass laws that a group considers objectionable before a contract is signed, and then there is the attempt to terminate a contract already signed with a business located in such a state threatening to pass such law [or that passes such a law]," Hilliard said.
"In the second instance, when a contract is already signed with a business located in a state that passes a law that a group finds objectionable, is much, much trickier," Hilliard added.
Protect Your Event With a 'Frustration of Purpose' Clause
Groups that have "hot button" issues that may require them to cancel a contract should include contract language that allows them to exit the obligation, Hilliard said.
"If the incredibly narrow abortion laws recently passed are contrary to the very mission of a pro-women, pro-choice organization, then that group should have a Frustration of Purpose clause that includes affirmative language in their contract from the start," Hilliard said.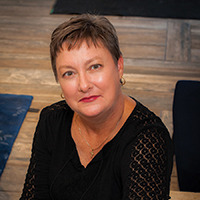 "[The clause should state] that should the city, county or state pass an ordinance, rule or law that is contrary to the group's purpose within a certain timeframe, the group can terminate the contract without liability," Hilliard added. "This is why it is also important to state the purpose of the group and the meeting in the contract."
Hilliard, who specializes in representing the meeting planner side in the legal arena, provided a note of caution about being too broad with a Frustration of Purpose clause, however.
"This shouldn't include the kitchen sink," she said. "I think it's bad business to try to run away from every done deal every time we're offended."
[Read More: Check Out All of Meetings Today's Contracts and Legal Coverage]
While groups may not have many legal recourses after a meeting has been contracted, Hilliard suggested taking a proactive stance that affirms a group's position on the relevant issue.
"If a group is already booked in a destination where these objectionable laws have passed, then do something proactive," she advised.
"Have a day on the Hill, take time to do some advocacy work while onsite, do a volunteer activity to support women and children, do something that might have a lasting impact."
[Read This Next: Anti-Abortion Laws Threaten Meetings Industry]