Cvent Acquires DoubleDutch, Adding Another Event App Company to Its Portfolio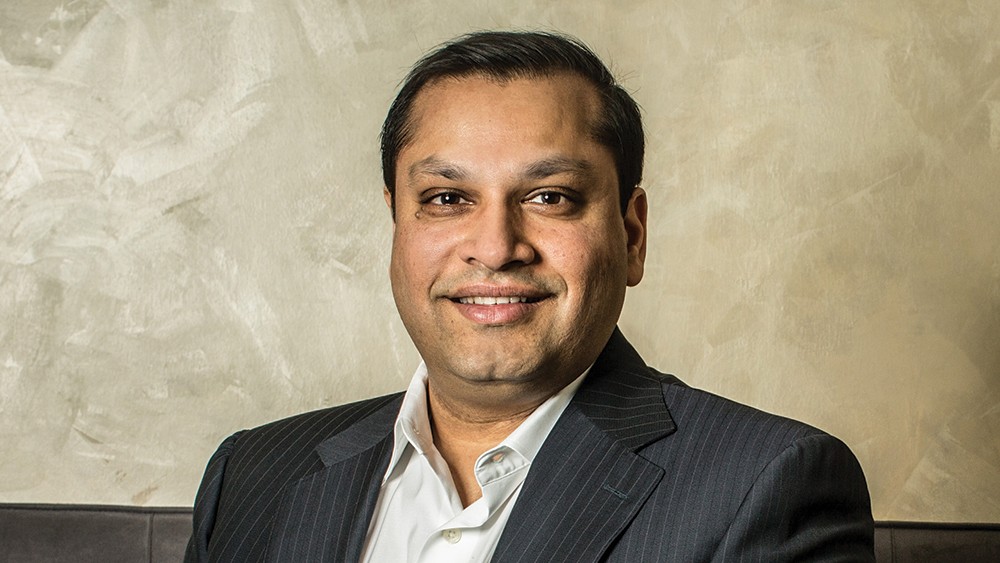 Meetings industry software-as-a-service (SaaS) giant Cvent acquired San Francisco-based mobile event app company DoubleDutch in the latest of a trio of major acquisitions to expand the Tysons, Virginia-based company's mobile software platform.
Cvent said the move will complement its existing mobile event app by expanding its capability to facilitate and capture attendee engagement, leading to higher event ROI and increasing attendee satisfaction.
"We are extremely excited to add DoubleDutch to the Cvent family," said Reggie Aggarwal, CEO and founder of Cvent, in a statement announcing the acquisition. "By adding DoubleDutch's industry expertise to Cvent, we accelerate our investment in mobile event technology.
"We are also proud to welcome the talented DoubleDutch team to our more than 4,000 Cventers worldwide," he added. "Together, we will continue to drive innovation in how attendees engage at events."
According to DoubleDutch, the features of its meetings and events software platform include:
Event promotion: Drag-and-drop website builder, no transaction fees, customizable emails and CRM, marketing automation and onsite management integrations.
Pre-event engagement: Program analytics, attendee logistics tools, content management across events and third-party integrations for event logistics.
Onsite event management and engagement: Push notifications and promoted posts, direct messages and topic channels, one-on-one meeting scheduling and native polls and surveys to capture attendee insights.
Post-event community engagement: Post-event surveys and polls, community dashboards, reporting tools and community nurturing.
Cvent acquired mobile event software companies CrowdCompass in June 2012, QuickMobile in May 2018 and meeting facilitation software platform Social Tables in October 2018.
Meeting and event industry analysts said the acquisition of Social Tables was likely a move to obtain the company's room-diagramming software.
Industry Reaction to Cvent Acquisition of DoubleDutch
Event technology consultant Corbin Ball, owner of Corbin Ball & Co., said Cvent's acquisition of DoubleDutch will have a major impact on the meetings technology segment.
"First Cvent acquired CrowdCompass, then QuickMobile and now DoubleDutch. These three were among the largest, most significant and well-funded—in the case of QuickMobile and DoubleDutch—mobile event app companies around," Ball said.
"Although there are still some large, established event app companies—Core-Apps, EventMobi, etc., and many smaller players—this significantly reduces the competitive landscape for this type of product, especially on the high end," he added.
[Industry Profile: Cvent's Director of Meetings Shares What Inspires Her]
Ball said Cvent's recent acquisition spree could result in the addition of many large suppliers to its portfolio of clients.
"My guess is that a major driver in the purchase of QuickMobile and now DoubleDutch is to bring their multiple high-end clients into the Cvent registration/SMM ecosystem," Ball said. "Event registration and event apps go hand-in-hand—they use much of the same data.
The DoubleDutch Live Engagement Platform powers events, conferences, and tradeshows for more than 500 customers, including Akamai, LinkedIn, ASAE, and SAP, according to Cvent.
Aside from increasing the number of large companies in its roster of clients, Cvent's acquisitions round-out its core product offering.
"Cvent's purchase of other event technology has a number of drivers," Ball said. "For example, their purchase of Social Tables added to their portfolio of products—they did not have room-diagramming software.
"I believe Cvent's overall goal is to provide event technology solutions for nearly every aspect of the meeting planning process, especially if it involves large corporations," he added.
[Read This Next: After Lanyon Merger, Cvent Builds for the Future]