Refreshing Ways Groups Can Get Outdoors in Westside Los Angeles and the Beach Cities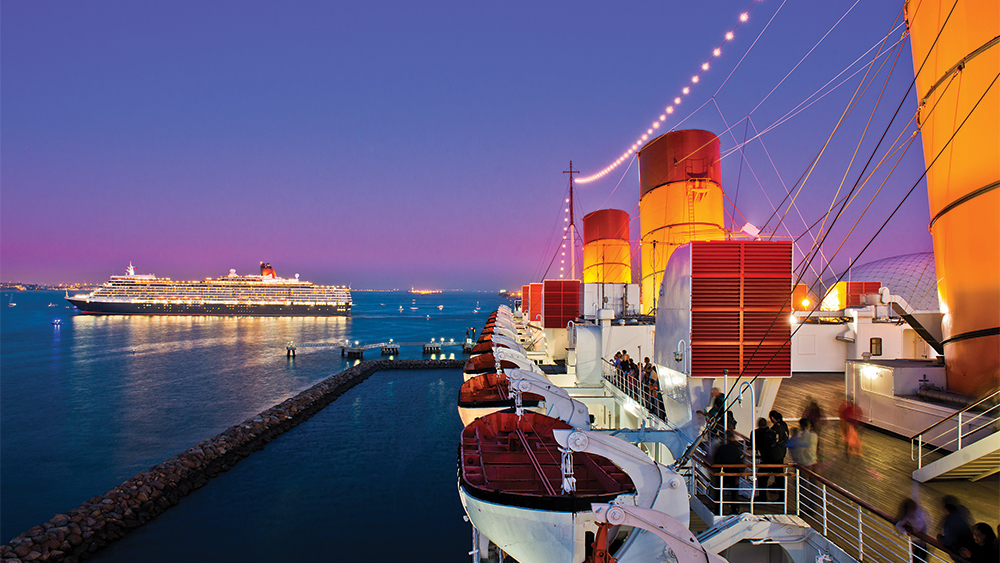 Anyone heading to Los Angeles for a meeting is bound to feel the need to soak up the signature sunshine and great outdoors. The destination's beach cities and Westside are prime stomping grounds for doing just that, with more than 300 days of sunshine per year and outdoor offerings ranging from exhilarating adventures to inviting group venues. 
"The array of outdoor experiences and recreational opportunities in the beach cities and Westside is truly endless and suitable for every taste and interest," said Darren Green, senior vice president of sales for the Los Angeles Tourism and Convention Board.  
Along more than 75 miles of coastline, visitors can partake in activities like surfing, swimming, beach volleyball, biking, paddleboarding and beachside yoga, he said, or relax aboard a yacht for a sunset cruise and stroll along iconic piers and boardwalks. Unique experiences await visitors farther inland as well.
"My personal favorite is an only-in-LA experience where you can get up close and personal with giraffes, zebras and other exotic animals while sampling wine and touring Saddlerock Ranch at Malibu Wine Safari," Green said. 
We checked in with several CVBs in the region for their take on the greatest ways for attendees to immerse themselves in the great outdoors. 
Long Beach
Long Beach combines the excitement and amenities of a big city alongside the welcoming, relaxed atmosphere of a beach resort, not to mention a plethora of outdoor experiences, according to Steve Goodling, president and CEO of the Long Beach Area CVB, who pointed to the destination's near-perfect year-round weather.
"Last August, The Washington Post did a survey of cities all across the country, and they chose Long Beach as the No. 1 city in America with 'The Most Nice Days,'" he said. "That says it all."
One of the best ways for attendees to take it all in is walking or biking through the city, according to Goodling. 
"Our bike share program lets you rent a bike, drop it at a rack near your destination, then grab another one when you're ready to move on," he said. "You can be as leisurely or as active as you like—stop for breakfast, bike to a museum, walk or ride along our shoreline bike path right on the sand."
Other top outdoor activities for groups include everything from stand-up paddleboarding, kayaking and whale watching to kicking back Venetian-style with The Gondola Getaway through the canals of Naples Island or riding water bikes in Alamitos Bay. 
Walking tours spotlighting the city's many outdoor murals and day trips to Catalina Island—perhaps spotting dolphins along the way—are also popular with groups. 
The Queen Mary, an Art Deco ocean liner that has been docked in Long Beach for 40 years, provides some of the destination's most unique outdoor venue experiences for groups.
"The Queen Mary's Observation Bar has an outdoor patio with a spectacular view over the ship's bow and of the downtown Long Beach skyline," said Bob Maguglin, director of public relations for the Long Beach Area CVB.
Another fresh-air venue for groups is the Long Beach Convention and Entertainment Center's Terrace Theater Plaza, which has a Bellagio-style musical dancing fountain and accommodates 5,000 people. 
Marina del Rey
One of LA's most intimate destinations is a magnet for groups because of its resort-like feel and peaceful setting, according to Janet Zaldua, CEO of the Marina del Rey CVB. 
"There's just something about looking at the water that's so relaxing and seeing wildlife like the gulls, the pelicans, the sea lions, and the boats—everything from sailboats to motorboats to yachts," Zaldua said. 
Getting out on the water is a must, and there are numerous ways for groups to do it. 
"Groups can hold meetings on yachts and even Duffy boats, a quintessential experience here, or large yacht receptions with companies like Hornblower or FantaSea," Zaldua said. "Outdoor fitness and wellness are also trending, and we're seeing more and more groups doing stand-up paddleboarding and yoga on paddleboards. We're a perfect place to learn how to do those activities because it's a manmade marina so the water is flat."
Two paddleboard companies that cater to groups are Pro Sup and Yogaqua. 
Zaldua also said whale-watching and sport fishing are ideal for groups. 
On land, cycling is one of Marina del Rey's most popular outdoor activities, and the Marvin Braude Bike Trail is a perfect place to zip along the shoreline.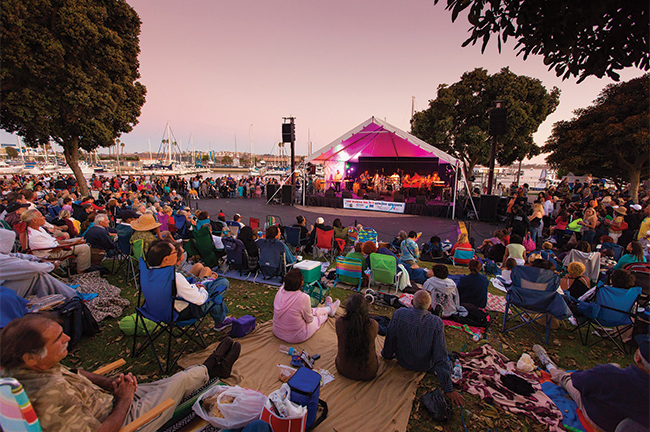 Summer Concert Series, Marina del Rey, Credit: Marina del Rey, Kendra Strey
The destination has also significantly expanded its outdoor programming for locals and visitors. 
"We have an award-winning summer concert series on Thursdays and Saturdays with everything from symphony to pop music, and every Thursday in the summer we have food trucks and live music at Marina Beach," Zaldua said. "In winter, there's an event called Marina Lights, where you can stroll and see the lights, listen to carolers and watch classic movies in the park."
"There's something going on outdoors in Marina del Rey year-round," Zaldua added.
Santa Monica
Santa Monica is set along a 3.5-mile stretch of coastline and home to sandy beaches, inviting and diverse neighborhoods, a wealth of outdoor event spaces and a wellness culture all its own, according to Misty Kearns, president and CEO of Santa Monica Travel and Tourism. 
"You can bike for hours, learn to surf, practice yoga on the beach or go on a self-guided street art mural walk," Kerns said. "There's a large number of great areas to explore on foot, from historic downtown Santa Monica and Third Street Promenade to Palisades Park."
The iconic, 110-year-old Santa Monica Pier is a longtime outdoor favorite, she said. Aside from its capacity for events with the backdrop of the Pacific, the pier offers programming for visitors and residents year-round that also makes a great fit for groups, including a free concert series and ROGA, combining complimentary running and yoga sessions.  
Exploring Santa Monica by bike is also a wonderful way to experience the city, Kerns said.
"You can take part in Santa Monica's wellness-powered culture by cycling the Marvin Braude Bike Trail, packing in 22 miles of coastal scenery in Los Angeles," she said. "Plus, there's more than 100 miles of bike lanes in the city itself, so it's very easy to pedal and explore." 
One of the places visitors will encounter along the oceanfront bike trail is the Annenberg Community Beach House, which has a variety of outdoor event spaces. 
"This public beach facility is a true hidden gem, built on the grounds of a historic mansion that once was home to silent film actress Marion Davies," Kerns said. 
A stroll through one of Santa Monica's four weekly farmers markets should also be at the top of the list, according to Kerns. 
"The Wednesday market in downtown Santa Monica is the most well-known, but each of these colorful and lively events has its own distinct vibe, so there's something for everybody," she said. "Some of the top chefs in Los Angeles frequently visit the markets, so there's no telling who you'll run into." 
Beverly Hills
The destination synonymous with luxury hotels, celebrity chef-driven restaurants and high-end shops provides plenty of alfresco experiences for attendees. 
"We are very fortunate to have so many restaurants and green spaces to enjoy the outdoors," said Julie Wagner, CEO of the Beverly Hills Conference and Visitors Bureau. 
"For example, many of our hotels offer rooftop dining and pools with views of Los Angeles, including Waldorf Astoria Beverly Hills, The Peninsula Beverly Hills, Montage Beverly Hills and SIXTY Beverly Hills.
"We also have many wine boutiques, such as Heritage Fine Wines or Wally's Beverly Hills, that have outdoor patios, and Beverly Canon Gardens or Beverly Gardens Park are ideal for unwinding, enjoying public art or jogging," she added.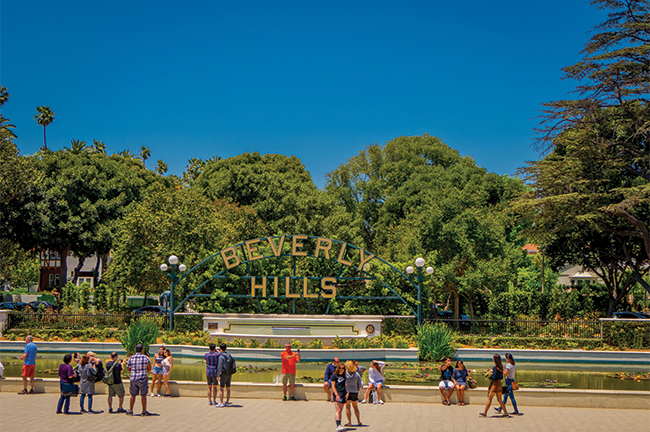 Beverly Hills
Annually in May and October, Beverly Gardens Park sets the stage for Beverly Hills artSHOW, which draws 50,000 attendees during its multiday run. The show spotlights more than 200 domestic and international artists and features other cultural attractions and a variety of food trucks. 
One of the city's premier spots for memorable outdoor events is the historic Greystone Mansion and Gardens: The Doheny Estate. The venue, built in 1928, is surrounded by 18 acres of parkland and offers spaces such as a formal garden, an expansive outdoor terrace and a quaint inner courtyard. 
Virginia Robinson Gardens is another Beverly Hills treasure of yesteryear and an ideal spot to stroll outdoors or hold a private event. Built in 1911, the lavish estate was one of the first residences in Beverly Hills. 
Group meetings are hard work, but these outdoor SoCal locales promise to keep attendees refreshed and relaxed in between indoor sessions.  
LA Westside and Beaches CVB Contact Information
Beverly Hills Conference and Visitors Bureau
310.248.1015
Los Angeles Tourism & Convention Board
213.624.7300
Long Beach Area CVB
562.436.3645
Marina del Rey CVB
310.306.9900
Santa Monica CVB
310.319.6263