CSR Activities Are Becoming a Must for Incentive Travel Programs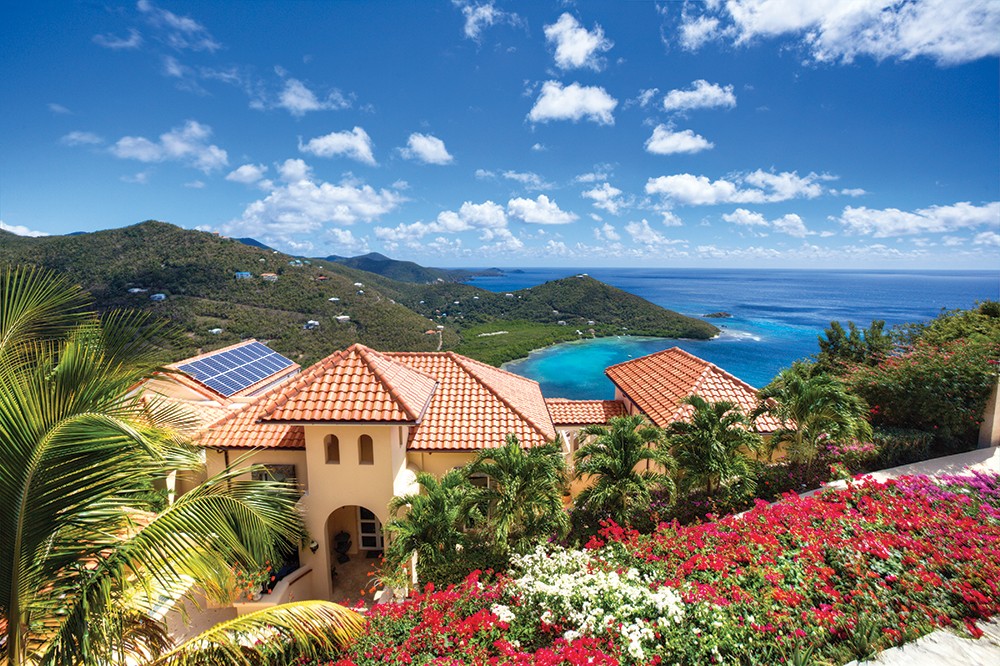 A new breed of incentive travel award-winners is demanding programs that effect change in the world. While the traditional incentive recipe of luxurious accommodations, lavish meals and sun and sand will never fall out of fashion, organizations such as the Society for Incentive Travel Excellence (SITE) have moved corporate social responsibility (CSR) to the top of their list.
SITE's "Bangkok Manifesto," revealed at its SITE Global Conference in January 2109 in Bangkok, included a call for the incentive travel community to embrace CSR as its most important priority:
"Every stakeholder in the incentive travel community should embrace social responsibility as a core part of their business philosophy and recognize that our business practices and policies will define how that responsibility is exercised."
One of the top 10 trends recognized in the 2019 IRF Trends Study, published by the Incentive Research Foundation, also points to many of the personal enrichment benefits CSR programs provide:
"In 2019, transformational travel will continue to push and extend the experience economy even further. Transformational travel proposes offering highly memorable, authentic experiences while connecting people with a deeper meaning that leads to personal growth and/or self-actualization. The concept of transformational travel connects and incorporates concepts of wellness, sustainability, community and personal fulfillment."
To sum it all up, many of today's incentive travelers desire more than fun in the sun with a piña colada in hand.
The Incentive Travel World Catches the CSR Wave
Incentive travel professionals such as Kevin Gorman, director of business development for CWT Meetings & Events, are already surfing the CSR activity wave.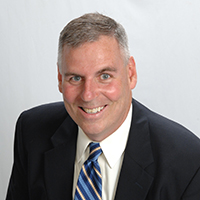 "Not only are we seeing that, but it's something at CWT we push at every opportunity," Gorman said.
"Whether it's a large or a small meeting, we encourage our clients to have some sort of CSR program to have some kind of positive impact on the destination they go to," he added.
One of the appealing aspects of adding a CSR activity to an incentive is that even relatively simple programs can make a dramatic impact in the lives of those in the destination who benefit.
"We start with something as simple as building a library," said Gorman, who added that CWT usually works with local DMCs to facilitate CSR activities. "Each attendee brings a children's book and we donate it to a hospital, a school in need or an orphanage. The CSR activities that resonate the most with audiences are the ones that have to do with kids."
Recent CWT incentive program CSR activities include:
Planting more than 100 trees, including breadfruit and coconut trees, during a program for 350 3M incentive winners in Maui. The trees were projected to provide 200,000 pounds of fruit annually to the local community. CWT won a coveted SITE Crystal Award for "Most Impactful Effort Toward Corporate Social Responsibility as Part of an Incentive Program" for the effort.
A program in Thailand that combed beaches to clear them of trash. The 50-person incentive team each filled up multiple trash bags, according to Gorman.
Taking part in the popular Turtle Release Program at Mexico's Four Seasons Resort Punta Mita, in which incentive participants visited the resort's turtle hatchery and then helped release the hatchlings into the ocean at Banderas Bay. All proceeds were donated by the resort to the sea turtle conservation organization RED Tortuguera A.C.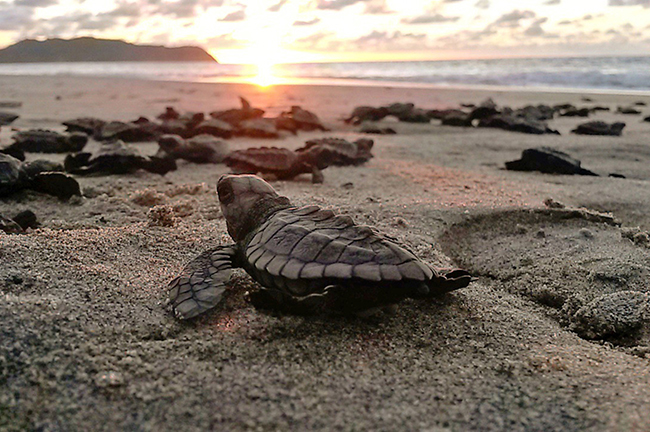 Sea Turtle Release Program, Credit: Four Seasons Punta Mita
"Once the client does it, they're hooked—they're doing it for every one of their programs," Gorman said. "Two years ago when we were presenting the ideas, you sort of had a lot of head-nodding going on. Now, it's so much more prevalent and we have clients say, 'Hey, we need to do a CSR [activity], what do you recommend?'"
And if you think only young, idealistic millennials are requesting CSR incentive activities, you'd be wrong.
"I think everybody's into it now," Gorman said. "It may be the younger generation planting the seeds, but all ages have jumped on board."
Incentive CSR Programs Are More Than a Single Event
Benoit Sauvage, owner and CEO of Dominican Republic-based Connect DMC Travel Services, is considered a sustainability and CSR leader in the incentive community. He believes a successful incentive should weave multiple CSR elements throughout the program.
"We are raising a generation that is socially conscious, therefore CSR," Sauvage said. "It's no longer a 'check the box' component of a program and call it a day.
"CSR elements [should be] woven through the program design, encapsulating both the organizational values and incentive program objectives," he added.
Sauvage said that CSR elements can, and should, consider the following:
Destination choice
Food and beverage
Activities
"CSR activities such as build a [prosthetic] hand, little red wagon or bike, paint a mural, pack a school supply kit, etc., can be added in as part of your onsite program agenda," Sauvage suggested. "At the SITE Global Conference in Bangkok, we partnered with a foundation that supported elephant rehabilitation. Attendees painted model elephants in groups. The activity incorporated networking, competition, awareness and raised money for a good cause."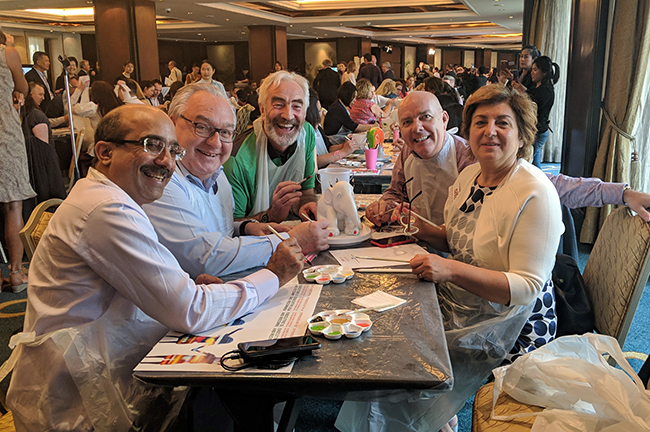 2019 SITE Global Conference, Bangkok
Sauvage advised that it's important to share your CSR vision with the group before they arrive at the destination with qualifiers from both a logistical viewpoint and suggestions on what to wear for the activity. Bringing along school supplies, especially when the program may involve painting a school, is another relatively simple gesture that directly benefits the local community where the incentive is held.
CSR can also be a two-way street, according to Sauvage, with incentive gift providers such as Maui Jim and TOMS including CSR as part of their company culture and in their gifting programs, such as donating glasses and shoes.
"You are not only giving a memorable keepsake to your qualifier, but you're supporting a good cause," Sauvage said.
An Incentive Travel CSR Pioneer
Harith Wickrema, president of Island Green Living and chief visionary officer of Eco Serendib Villa and Spa, has been in the business of promoting CSR for nearly 20 years, launching the Sustainable Tourism Meetings Management Course at Temple University in 2001. He also instituted the Sustainability category as chairman of the SITE Crystal Awards Committee.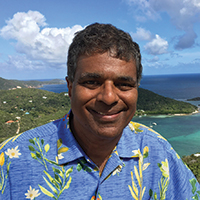 Now living in the U.S. Virgin Islands, a popular incentive destination, Wickrema is leading the fight to ban the coral-destroying chemicals oxybenzone, octinoxate and octocrylene from sunscreen.
"I lived the talk in going after hotels and destinations, and I thought one of the ways to encourage that would be in an area I could make a difference," Wickrema said. "The U.S. Virgin Islands is a small enough place that I could make an impact."
Wickrema, who said he has donated approximately $1.5 million to sustainability efforts through his Harith Foundation, currently operates Eco Serendib Villa and Spa.
Eco Serendib, a high-end eight-room villa resort with a focus on sustainability, but with luxurious concessions such as name-brand amenities and 600-threadcount bedsheets, offers one interesting feature centered around providing sustainable food.
"About 125 days before they arrive we have guests choose what they want to eat, then we sow the seed, and according to the germination period, when they arrive our chef will take them to the garden in the morning and they will pick their food," said Wickrema, who has previously operated incentive programs that took a group to Rio de Janeiro to work in the city's impoverished favela neighborhoods.
"Most human beings like to feel good by helping others," he summed up. "You make it a volunteer option. And unless there's a physical handicap, I've seen 100% participation because they want to feel good helping the less fortunate."
Food Rescue and Beyond
Joanna Berens, owner of Joanna Berens Hospitality and a 30-year hotel, DMC and incentives industry veteran who also serves as food rescue chair of the Sustainable Events Network, Florida & Caribbean, also noted sustainability and CSR is picking up steam.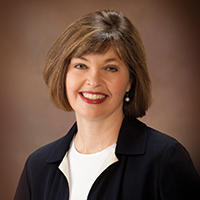 "Without a doubt, it is absolutely a trend. The demand is there," Berens said. "For those that haven't thought of it, the minute you mention it, they're like, "Oh my god, I get it! We're doing a lot, we're spending a lot, we're lucky to be here, so let's share a little.'
"And it's more definitely required by the younger generations—it's in their DNA to have at least one component that says 'give back,'" she added.
Berens said she started her professional sustainability journey four years ago when her client Oliver Wight International, a global business consultancy, implemented sustainability practices.
"The bulk of my work for the last three-plus years on a has been on food rescue in the events industry," she said. "I'll get on the stick and say, 'Enough if enough, we all know there's waste.' There's certain low-hanging fruit, so let's get together and conspire how to fix this."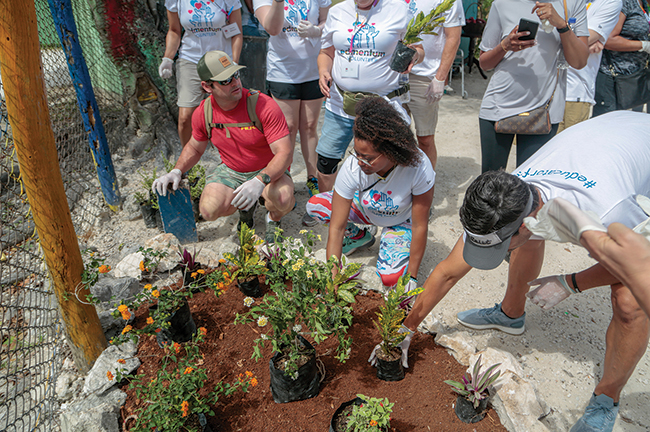 Garden Planting Activity at a Rural School, Credit: Connect DMC Travel Services
A Wizard of CSR Incentive Activities
Gareth Heyman, Wizard of All Things (aka "owner") at MorEvents, is an incentives industry veteran who makes a living staying on top of trends. For him, CSR activities are an element that is becoming ingrained in the segment.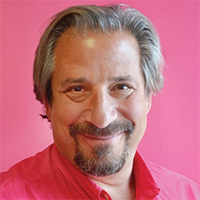 "We are seeing a huge trend in both sustainability as well as give-back components of the trip," Heyman said.
"Clients want to go into the local communities and do a teambuilding program like restoring a park or children's center. Additional engagements like installation of technology, water purification and health issues also dominate this segment."
Heyman maintained that both the incentive travel participants and the organizations that send them benefit in the CSR activity equation.
"Oftentimes, employees have a new sense of cultural adaptability as well as meaningful purpose," he said. "The company gets an enhanced teambuilding structure that fosters employee satisfaction while providing the organization an enhanced reputation."
[Read This Next: 5 International CSR Activities That Will Inspire Your Attendees]