Las Brisas' Smoked Salmon Tostadas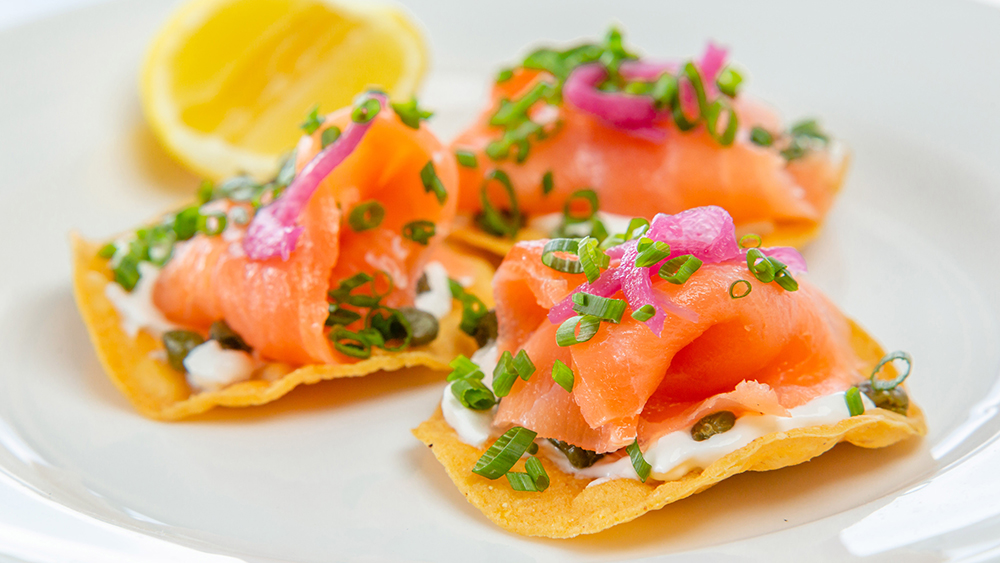 Las Brisas Executive General Manager Michael Gaines gave us access to a favorite restaurant recipe for smoked salmon tostadas that provides an enjoyable appetizer for one, or more if you ramp things up.
Smoked Salmon Tostadas Ingredients:
3 each; 3-inch tostada shells
3 oz. smoked salmon (sliced)
2 tbs. sour cream
1 1/2 tbs. capers
½ tbs. finely sliced chives
Smoked Salmon Tostadas Directions:
Gently place a small dollop of sour cream on each tostada shell.
Sprinkle the capers on top of the sour cream.
Place one slice of smoked salmon on top of each tostada, ensuring that the capers are on the sour cream.
Liberally sprinkle each tostada with chives and finish with fresh-squeezed lemon juice.
[Read This Next: Laguna Beach's Las Brisas Restaurant Refines Menu Amid Renovations]