7 Actionable Tips on Diversity and Inclusion From MPI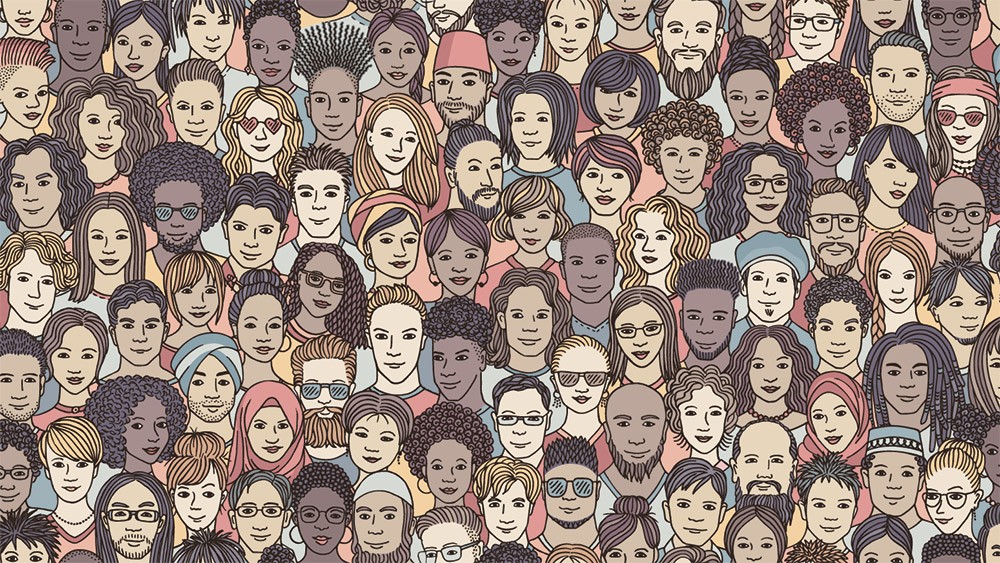 Creating welcoming experiences that not only accommodate participants' differences, but celebrate them, isn't just the right thing to do—it's good for business.
Following are seven high-level best practices related to inclusive event design from the more than 350 strategic and tactical guidelines MPI has collected as part of its recent research with New York University's Jonathan M. Tisch Center of Hospitality.
1. Commit to your role as an inclusion broker.
Inclusion expert Paula Sotnik coined this term in reference to our role in creating and designing experiences that are welcoming to all, regardless of ability, health, culture, professional history, demographic background or personal characteristics.
It is our job to advocate on behalf of participants in the creation of experiences that don't just meet, but exceed, their individual needs.
2. Partner with individuals and organizations that represent your increasingly inclusive practices.
Set goals as an organization for partnering with diverse groups, such as women- and minority-owned businesses. Also ensure that your speaker-selection practices include diversity consideration.
3. Set inclusivity goals and objectives for your meeting or event.
Decide what you want to accomplish in the area of inclusion for your meetings and events with high-level, aspirational goals and SMART objectives.
[Related Content: An Overview of Laws Governing Service Animals at Meetings]
What does success look like for your organization as it relates to the design and execution of a wholly inclusive experience? After you understand this, you can begin to create tactics and accommodations to exceed those goals.
4. Add a statement about diversity to your event website.
MPI's WEC diversity statement is on every page:
"MPI is dedicated to designing and hosting an inclusive World Education Congress.
"Together, we welcome our diverse audience and celebrate the differences among our members, participants and partners. With our similarities and our differences come great knowledge and a more diverse and powerful community. Help us continue to celebrate the uniqueness of our community by creating educational and networking spaces that are inherently safe for all learners and welcoming to thoughtful connectivity."
5. Convene focus groups to gain additional perspective.
If your organizational team isn't a diverse one—or even if it is—you may benefit from bringing in additional voices. Don't know what it's like to navigate your event in a wheelchair? Reach out to someone who does and ask how you can improve the experience.
[Related Content: A Disability Accommodation Checklist for Events]
Create a multicultural, multiracial or multireligious task force to ensure you are best accommodating everyone's needs.
6. Follow up with participants to measure success.
According to MPI's research, meeting professionals rarely ask about satisfaction with ability-related accommodations and access requests. We don't know what we can and should improve unless we measure how successful we are in designing inclusive experiences.
Gather feedback before, during and after your events, and don't wait until next time. If something can be improved or a need accommodated in the moment, do it!
7. Embrace the spirit of inclusivity.
The spirit of inclusion goes beyond one-time celebrations or legal compliance. It welcomes and embraces the many aspects of diversity and the different perspectives that create powerful tools for problem solving, innovation and success. Inclusion is the act of creating environments in which all individuals and groups are welcomed, respected, supported and valued.
An inclusive climate embraces differences and offers respect in words and actions for all people. It provides the support for people to participate fully in their communities.
Join one of MPI's upcoming four-hour Inclusive Event Design certificate classes for more than 350 best practices on diversity and inclusion.
SAVE THE WEBINAR DATE:
All or Nothing: Actionable Tips for
More Diverse and Inclusive Events
Wednesday, July 31, 2019,
1:00 p.m. Eastern Time
ADDITIONAL RESOURCE:
How to Plan Accessible Meetings and Events:
A Comprehensive Guide for Event Professionals