'Experiential Events Explosion' Tops CWT's 2020 Meetings Trends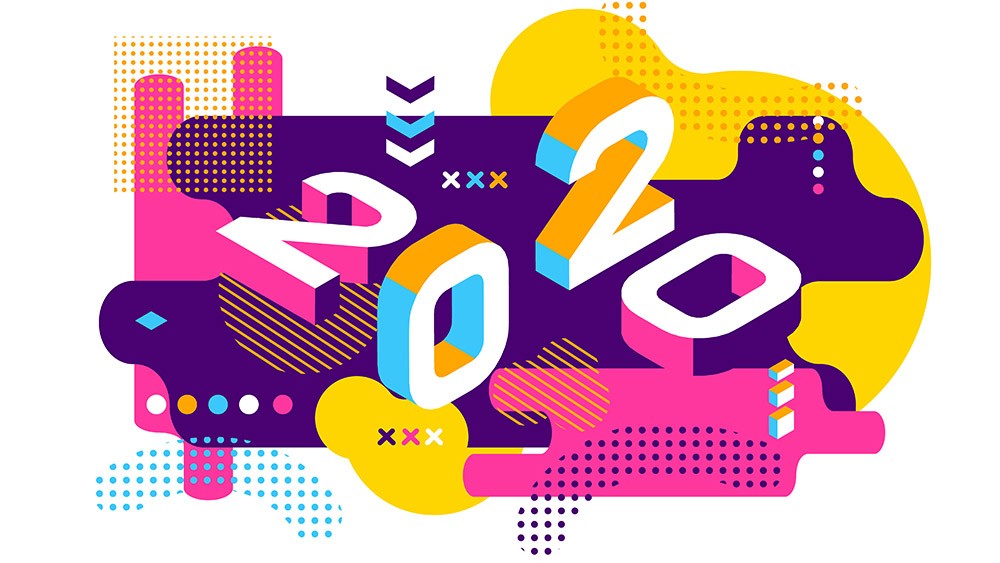 CWT Meetings & Events, the global meetings and events division of Carlson Wagonlit Travel (CWT), released its 2020 Future Trends Report at IMEX America 2019 in Las Vegas in September.
The report states that the $840 billion meetings and events industry is poised to see an 8% growth in 2020 despite combatting geopolitical and economic challenges.
Although the future presents some challenges, the outlook is largely bright for 2020.
The report details some exciting trends in the industry like digitalization, expanding markets and the surge of experiential events.
Here are the top highlights from the report.
Experiential Events Explode
"More companies are looking for entertaining and engaging events, which is why you're seeing destinations like Nashville on the rise," said Tony Wagner, vice president of Americans and South Pacific at CWT Meetings & Events, during the IMEX presentation on the report.
Ballin followed by adding that attendees are willing to fly further for experiences, hinting at a potential rise in event travel to long-haul destinations.
"We are also seeing a ton of focus on making the event experience better like adding multisensory experiences and festivalization," said Beau Ballin, vice president for business development at CWT Meetings & Events, during the IMEX presentation.
The want to meaningfully connect with fellow attendees and experience the uniqueness of a destination is partly driven by millennials, the CWT team hypothesized, but they see this across generations too.
Experiential events are even being taken online—technology like augmented and virtual reality is bringing remote attendees into the fold in new ways.
Emerging and Expanding Meetings and Events Markets
Demand for events in North America continues to increase, according to the report, but the pace of the growth has fallen. CWT Meetings & Events released its top 10 cities for meetings and events in North America prior to IMEX, highlighting some shifts and new players—but the big growth is expected elsewhere around the globe.
Low costs and investment buzz are making Latin American destinations like Panama a more attractive option. São Paulo, Brazil; Bogota, Colombia; and Lima, Peru are the top three cities in Latin America for meetings and events.
Halfway across the world in Asia Pacific, the uncertainty of the economic impacts of trade with China has left some companies nervous.
"Companies are de-risking their event [taking it] out of China. We are seeing a lot of cancellations due to the climate there," Ballin said.
He added that demand for meetings and events in Asia Pacific is still strong, however.
The report states that unrest in China is giving rise to alternative destinations like Vietnam, Thailand and Indonesia.
"Growing talent pools and strong government incentives coupled with cost advantages put these markets in a strong position for future economic growth," said Sam Lay, director of Asia Pacific CWT Meetings & Events, in the report. "Availability of quality tourism and hospitality infrastructure provides a strong catalyst for more global and regional meetings and events."  
Digitalization of Meetings and Events
Technology is having a big impact on meetings and events.
From event apps to artificial intelligence, it's changing the way that meeting professionals work and how attendees participate in events. 
The report found this to be true, as ways to digitalize meetings and events becomes commonplace. The use of new technology also concurrently rises with the increase in global meetings programs and experiential events.
"The main trend we will continue to pursue is personalization, using the countless data points we have to allow attendees to create their own experiences within the events," stated Jean-Philippe Dumas, senior creative director for global sales at CWT Meetings & Events.
"It is a question of leaving an indelible mark on the attendee," he added.
Technologies like augmented and virtual reality tech—to take medical attendees "deep inside an organ of a human body," for example—are expected to help create immersive event experiences.
Technology like online bookings and event apps are expected to become the norm, and harnessing data to inform attendee experience, personalization and event design will continue.
Additionally, using technology like social media, videos, chatbots and more will be used to bring remote participants into the event experience.
Responsible Business: Environmental, Economic and Social Sustainability
According to the report, many brands are making a statement about what they stand for and how they are practicing sustainability. This continues to remain a trend in the meetings and events industry too, with planners and suppliers working together to green big events as climate change continues to be top-of-mind for meeting professionals and attendees.
Responsible business extends to social responsibility as well.
Ballin cited a recent example of groups that had events planned in the Bahamas recently—which was threatened by Hurricane Dorian—who were constantly reaching out asking how they could help the recovery effort.
"There is a trend towards the idea that events should do more than just educate or have a business development opportunity, but also to create good fit communities globally," said Jessie States, director of the MPI Academy, in the report.
"It is more than just an add-on, it is about the entire experience," she added.
Safety and Security a Top Priority at Meetings and Events
In the era of mass shootings and severe weather threats, the reality of potential dangers that come with a large group gathering is sobering.
The risk-assessment of destinations is important to meeting planners—the report shows that the top three causes of modified itineraries include:
Security threats, 48%
Country risk ratings, 38%
Natural disasters and extreme weather events, 36%
Additionally, there's been an increase in the adoption of security measures by companies:
Including travel risk assessment in the travel approval process
Implementation of travel safety and security training
Updating travel risk policies to be more inclusive of modern workforce needs
"Event organizers want to ensure attendees are protected at meetings," Lay said. "If they are bringing a large group of people to a destination, they want to know what their exposure to safety and security risks are. They are making sure contingency plans are in place."
Generations Changing the Game: Millennials and Gen Z Impact Meetings
By 2024, millennials will form the largest group of business travelers across the world.
The impact of this generation's influence can be felt across the industry—88% of millennial business travelers said their job-related travel experience affected their overall job satisfaction, all but confirming that designing experiential events will continue to be important.
The arrival of Gen Z—those born after 1996—will also have an impact on the meetings and events industry as they begin to enter the workforce. Gen Zers are unique because they are digital natives, meaning they've never lived without technology.
The report predicts this generation will have a high level of expectations for how technology is used during their event experience—from booking on their smartphones to participating in the event via their smartphones.
Incentives Are Growing
Research shows that incentives are thriving and are one of the fastest-growing types of events. CWT's report states that the main goal of incentives remains driving business success.
But the growing focus on company culture, morale and building meaningful relationships between employees is part of incentives newfound allure.
Life-changing experiences also drive incentive location selection.
The report found that second- and third-tier destinations—like Costa Rica and Nepal, for example—for incentives are on the rise as attendees seek authentic experiences over luxury.
Paired with the socially and environmentally responsible trend, CWT's report found that incentive trips with CSR activities like working with hospitals, community schools or local groups are becoming more popular, as companies work to leave a positive legacy on the trip on the destination and their employees.
[Read more about incentive trip trends in our Incentive Travel Industry Index analysis].
You can read the full 2020 Future Trends Report, complete with in-depth analysis, case studies, creative micro-trends and additional research on CWT Meetings and Events' website.