A Guide to the San Francisco Bay Area's Outdoor Event Venues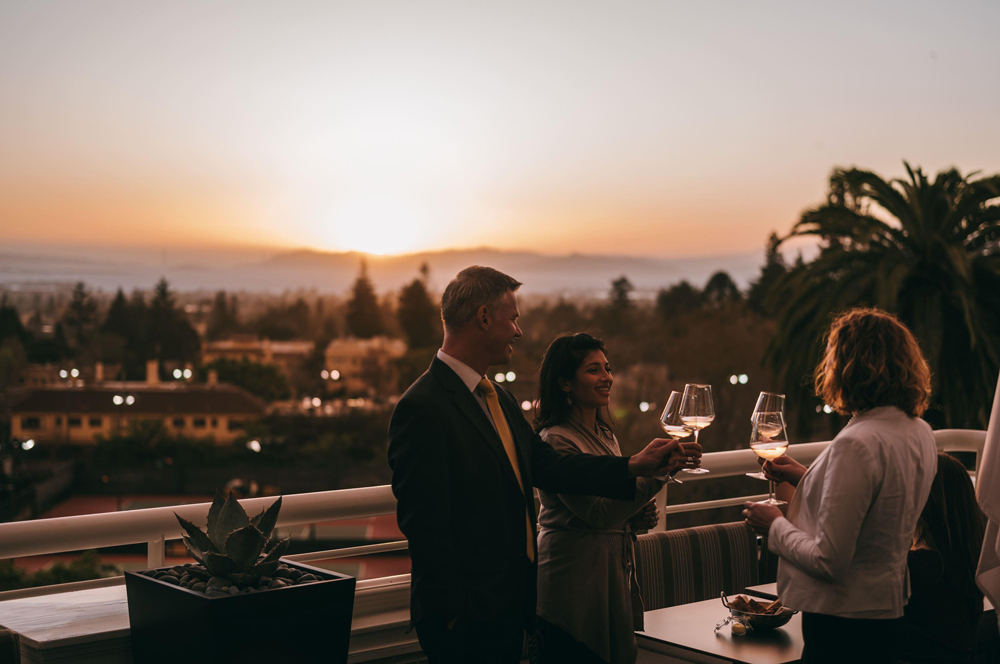 The following lineup of inviting offsite venues showcases the many opportunities planners have to host receptions and meal functions beyond the host hotel in the Bay Area. 
Rooftop Event Venues in San Francisco
For a perched event with a bird's-eye view of the beloved City by the Bay, planners should consider holding a reception at a hip rooftop venue.
"San Francisco has many beautiful new rooftops to choose from," said Deirdre Lewis, senior director, convention services and events for San Francisco Travel Association. "With our mild year-round climate, meeting on a rooftop is the perfect opportunity to get attendees out of the meeting room and into the fresh air to enjoy the scenic beauty of San Francisco."  
Some rooftops are attached to popular restaurants, including Rooftop 25 at 25 Lusk, which serves contemporary California cuisine sourced from sustainable producers. 
Like most rooftop settings, Rooftop 25 presents a sophisticated yet casual atmosphere for gatherings. Attendees will enjoy mingling while sharing menu items such as hot dogs served in pretzel buns, artisanal pizzas and specialty cocktails.  
There are also quite a few rooftop venues that reside atop local hotels that groups can book for private events: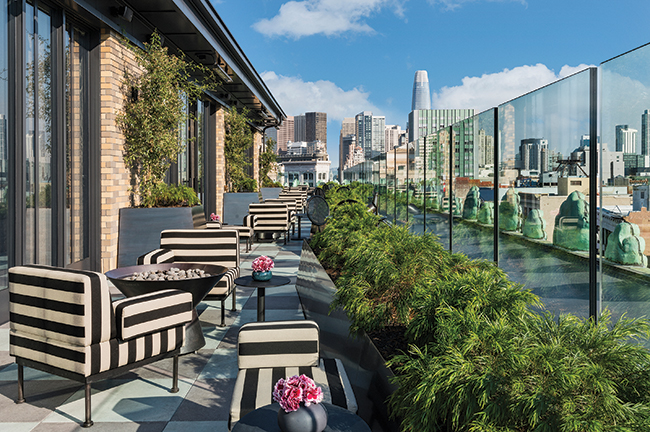 Charmaine's Rooftop Bar & Lounge, San Francisco, Credit: Manolo Yllera
Rustic Event Settings in Marin County  
Strategically placed across the Golden Gate Bridge from neighboring big-city San Francisco is Marin County, a beautiful rural destination where more than 80% of the land is protected, including three national parks and numerous state parks. 
The area offers special opportunities for nature-loving groups to get outside, from visits to Muir Woods National Monument to teambuilding activities at local working farms.
"Attendees are craving new and different experiences in order to keep engaged," said Christine Bohlke, sales and marketing director for the Marin CVB. "The opportunities in Marin are boundless for unique meeting experiences."  
Among the possibilities for unforgettable offsite events are outdoor venues in charming pastoral settings: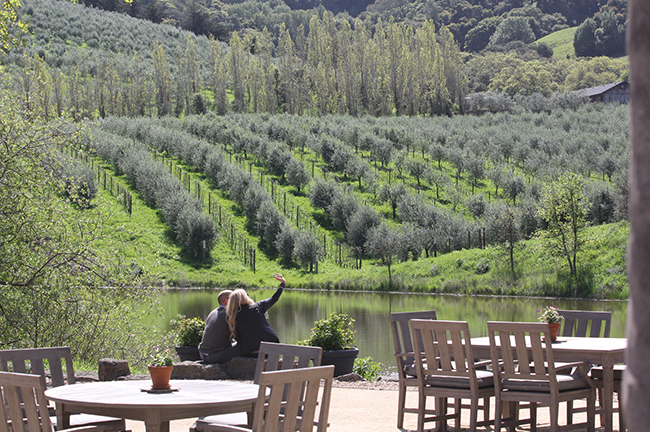 McEvoy Ranch, Marin County
East Bay Event Venues With a View 
Located across the Bay Bridge from San Francisco is the East Bay, home to popular group-friendly neighbors Berkeley and Oakland. 
Here, planners will find several settings with inspiring views for group soirees.
Berkeley
"In Berkeley, blue sky weather enlightens our outdoor meeting spaces all year round," said Nikole Halaka, director of sales for Visit Berkeley.
"Unique venues with sparkling San Francisco Bay views, walkable neighborhoods and an iconic college town vibe will make your event all the more memorable," she added.
The University of California Berkeley, which is indeed an iconic institution, offers groups a couple venues with views: 
Oakland  
Oakland also has special meeting spaces for outdoor events that allow groups to enjoy the beautiful weather and take in breathtaking views of the city, according to Allie Neal, PR manager for Visit Oakland.
The group-friendly Claremont Club & Spa, A Fairmont Hotel has fairytale-like setting that will impress attendees. It's a getaway inside the city, complete with a world-class spa and more than 20,000 square feet of meeting space, including outdoor venues.
Among them is the Bayview Terrace, which is available for overnight groups hosting a multi-day event, and Limewood Bar & Restaurant, which serves locally sourced California cuisine and offers unobstructed views of the San Francisco Bay stretching from the Bay Bridge to the Golden Gate Bridge.
"The outdoor deck has both large umbrellas to shield the summer sun and heat lamps to keep warm during winter months, making the Limewood Deck the perfect location for a unique group event year-round," said Nichole Dupre, the Claremont's director of sales and marketing.
The Oakland Zoo has two outdoor spaces to choose from, including the Landing Cafe.
This new addition was unveiled last year with the expansion of the zoo's California Trail and offers panoramic views of six Bay Area counties.

Landing Cafe, Oakland | Credit: Oakland Zoo
The onsite Snow Building sits atop a hill with outstanding Bay views.
A standout venue at the Oakland Museum of California is the Peace Terrace, which overlooks Lake Merritt.
Winery Event Settings in Sonoma County 
Sonoma Wine Country, located about an hour north of San Francisco, enjoys a mild Mediterranean climate that meeting-goers will appreciate as they sip fine wines and network at local group-friendly wineries.
"A meeting in Sonoma County invites you to step outside and connect with each other," said Jennifer Richards, vice president of group business development for Sonoma County Tourism. "We have a wide array of venues perfect for almost every occasion. And, as we tell our clients, if you really want to meet in Wine Country, book an event at a winery."
Following are several of the possibilities for hosting memorable gatherings with vineyard surroundings: