Why Northeast Florida Is a Playground for Outdoor Group Adventure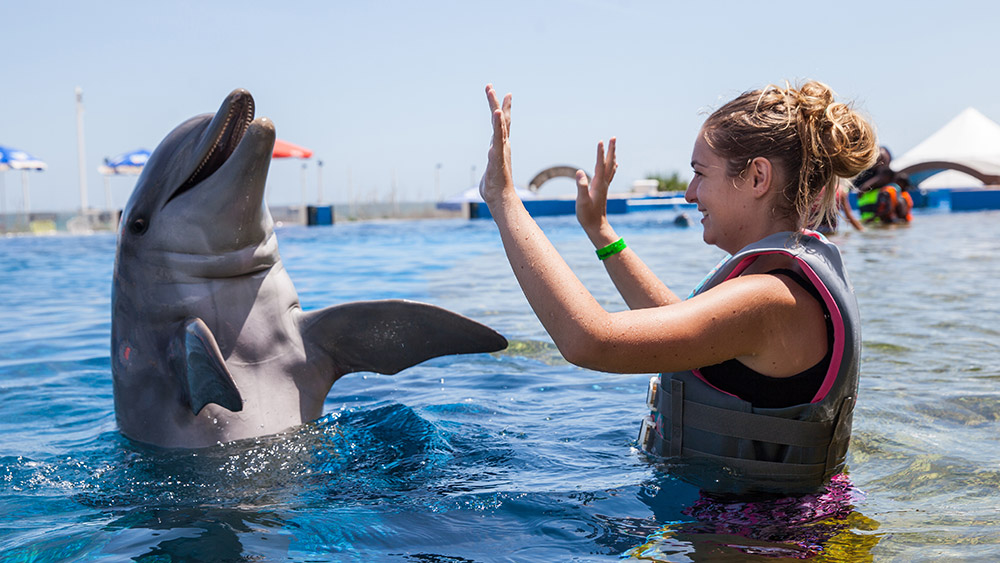 Recently I was a guest of St. Augustine, Ponte Vedra & The Beaches Visitors & Convention Bureau on an educational familiarization (FAM) trip with the theme "Take Your Meetings Outdoors on Florida's Historic Coast."
It showcased some of the meeting-friendly hotels, resorts, venues and restaurants in the area, all while allowing us to experience the region's more memorable outdoor activities.
The area between Fernandina Beach to St. Augustine features the ever-impressive Atlantic Ocean and numerous state parks, rivers, lakes and other outdoor venues, making it an ideal location for groups in search of a nature fix.
"There are so many wonderful outdoor activities in St. Augustine and Ponte Vedra Beach," said William McBroom, director of conference sales for St. Augustine, Ponte Vedra & The Beaches VCB. "Think of all the great teambuilding exercises groups can participate in while here.
"From kayaking and paddleboarding to fly fishing on the river, or just taking a sunset cruise on a 60-foot schooner," he added. "It's those unique, personal experiences that people take home and talk about forever—that's the stuff of memorable meetings."
Here's a rundown of the best outdoor venues and activities for groups I discovered in the area.
Ponte Vedra Beach
Ponte Vedra Beach sits north of St. Augustine and outside of Jacksonville.
It's a vibrant residential and resort area that was developed by the International Lead Company in the early 1920s. The company, which started mining the beaches for minerals, saw its potential as a seaside community.
The town now boasts multimillion-dollar beachfront homes that grew up around the 262-room Ponte Vedra Inn & Club, which is an impressive meetings spot.
Ponte Vedra Inn & Club
Staying at Ponte Vedra Inn & Club is like stepping back in time. The Great Room is impressive with wood paneling and oversized fireplaces inviting guests to sit down, cozy up and read.
After settling into our rooms, we convened at the Seahorse Grille to feast on fish and steaks for dinner, all served with spectacular views of the Atlantic. 
"We just celebrated our 90th anniversary last year with a host of celebrations, including a Big Band-themed party under the stars. Men donned white dinner jackets and the women wore colorful cocktail dresses, just like in the photograph we have from 1954," said Craig Schoninger, director of marketing at Ponte Vedra Inn & Club and its sister property, The Lodge & Club.
"We're fortunate that in addition to having 25,000 square feet of indoor space, we have a large variety of outdoor meeting venues with spectacular views of the ocean or inland waterways."
Group activity options on site include beach Olympics, golf scrambles on the Ocean or Lagoon courses and tennis tournaments. For those who want to get out on the water, the resort also offers ocean kayaks in addition to bicycles, boogie boards and surfboards.
The resort's dining spots give diners a sense of the outdoors as well, with notable eateries including the Surf Deck Grille, Golf Club Dining Room, The Seafoam Room and Surf Club Patio. 
TPC Sawgrass
Not far from the Ponte Vedra Inn & Club is TPC Sawgrass, a virtual museum of golf with pictures of winning pros, from Jack Nicklaus to Tiger Woods, a display of donated vintage golf clubs from tournament champs and trophies scattered throughout.
It's also home of THE PLAYERS PGA Championship.
It's an idyllic spot not just for golf outings, but also for private events in venues as intimate as The Presidents Cup Library (for small gatherings), to the 13,000-square-foot Clubhouse for up to 1,000 guests. Outdoor venues include the TPC Lawn, Presentation Lawn and East and West Patios, each with beautiful views of the lush landscaping.
There are no sleeping rooms at TPC Sawgrass so meeting groups camp at the nearby Sawgrass Marriott Golf Resort & Spa with 514 rooms, more than 60,000 square feet of meeting space and farm-to-table Vernon's restaurant, among other dining options.
St. Augustine 
St. Augustine, founded in 1565, is the oldest continually occupied European settlement in North America, making it a wonderful place to tie history in with the outdoors.
The not-to-be-missed 17th Century Castillo de San Marcos, for example, overlooks the western shore of Matanzas Bay and promises an informative walking tour in the Florida sun.
Also, scattered throughout the city are hundreds of meticulously maintained historic homes and buildings with glorious Spanish Architecture.
This was our next stop, after a few days in Ponte Vedra Beach.
Embassy Suites by Hilton St. Augustine Beach Oceanfront Resort
We checked into the new Embassy Suites by Hilton St. Augustine Beach Oceanfront Resort, which features 175 suites, 12,000 square feet of space and two 5,000-square-foot event lawns. The hotel and pool face the Atlantic Ocean with a lawn area next to the pool perfect for morning and sunset yoga classes.
"You come to meet at the beach for something different. Our oceanfront meeting space and seaside event lawns are truly spectacular," said Chris Pranis, director of sales and marketing for the resort. "After your meeting, you can take a surfing lesson, hike in an adjacent state park, have a stand-up paddleboard adventure, or kayak through pristine undeveloped waterways."
Indeed, it was an easy ride from the hotel to sites like Guana Tolomato Matanzas National Estuarine Research Reserve (GTM Research Reserve), which includes a marine sanctuary and the Coral Reef Conservation Program.
Here we explored the visitor center, Guana Dam, hiked the trails and beach.
We drove to Marineland after, where we swam with the dolphins.
Opened in 1938, Marineland is not only a place where dolphins and turtles are rescued, but also a facility that can accommodate meetings and small events in and around the dolphin habitat, tented event pavilion, classroom and Behind the Seas Lounge.
Outdoor dining is a must in the area and Aunt Kate's on the water near the GMT Research Reserve did not disappoint. Situated on the banks of the Tolomato River, we watched wading birds while sampling their signature fish spread and alligator tail for lunch.
After lunch we spent 90 minutes on the Intracoastal Waterway, courtesy of Florida Water Tours, where we saw at least 100 dolphins. The guides—who are marine naturalists—shared fun facts about the area wildlife along the way.
The company can also arrange wine tours and sunset tours for groups.
Casa Monica Resort & Spa
Our tour of Northeast Florida's outdoor meetings and events offerings ended with a meal at the 138-room Casa Monica Resort & Spa, built in the 1880s.
Its historic Costa Brava restaurant, the Costa Brava Wine Room, Sultan's Private Dining Room, an onsite art gallery and a tented outdoor area are all available for groups.
Perhaps my favorite activity in the St. Augustine area was a waterborne adventure courtesy of Anastasia Water Sports. Most of the group opted for paddleboards, while I was the lone kayaker. Winding our way through narrow waterways to capture views of the beach and the St. Augustine Lighthouse proved a perfect ending to a week of natural wonders.
Northeast Florida CVB Contact Information
Amelia Island TDC
904.277.0717
Palm Coast and the Flagler Beaches
386.313.4230
St. Augustine, Ponte Vedra and the Beaches VCB
904.209.4432
Visit Jacksonville
904.421.9183
[Read This Next: New Hotels and Attractions Drive Meetings to Northeast Florida]