The Orange Loop Launches Exciting Event Options in Atlantic City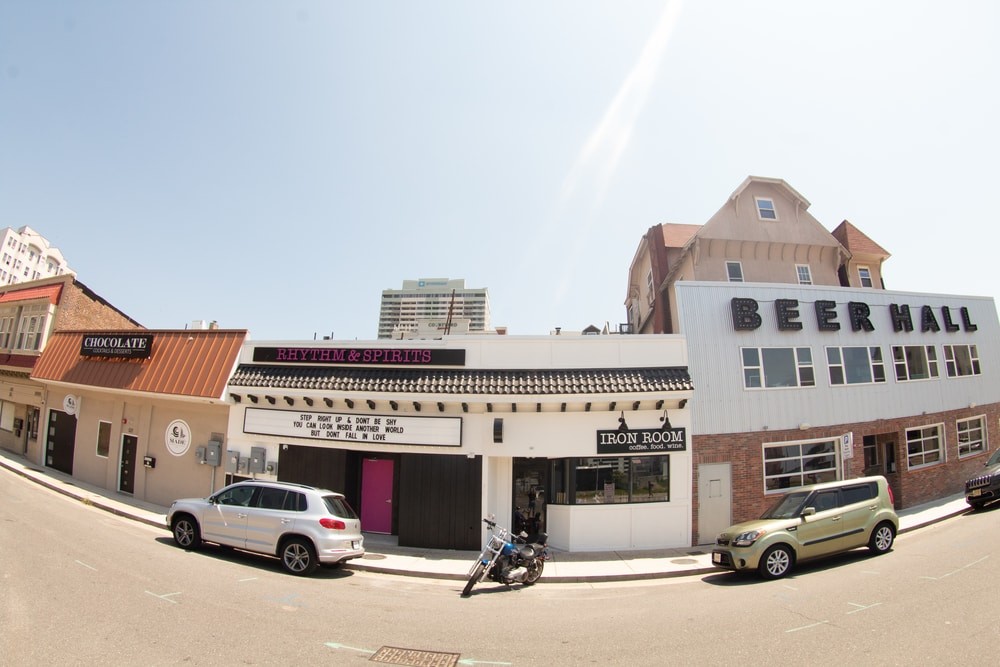 Atlantic City, New Jersey, counts on gaming-related revenue to fill its civic coffers, but an ambitious new development in a formerly rough stretch of Tennessee Avenue is luring visitors off the Boardwalk with artisanal offerings and innovative local cuisine and crafted cocktails.
Entrepreneur, restaurateur and developer Mark Collazzo, president of Alpha Funding Solutions, was inspired to improve the formerly sketchy area after talking with the young employees at his The Iron Room Restaurant, then on Albany Avenue.
"After closing I was at the bar talking to the staff and I asked where they all lived, and they said Galloway, Absecon, Brigantine—none of them lived in Atlantic City proper," he said, "and basically their answer was there's nothing for them to do in Atlantic City."
Sensing an opportunity, Collazzo began his quest to find available land.
"There was some property for sale on Tennessee Avenue and there was a lot of vacant land," he remembered. "So I started to buy properties and showed my plan and nobody wanted to open businesses. It was a pretty rough street four years ago—a big tattoo shop guy didn't even want to open there!"
Fast-forward to the present day and you'll find a growing cuisine and entertainment district that is drawing business owners buying into the dream.
"This was the first summer we were open, so it's amazing that you would see people going down the street where four years ago no one would—and now you can't get a parking place," he said.
Meet The Orange Loop
Dubbed The Orange Loop, the three-block area is about a five-minute walk from the Boardwalk's Central Pier Arcade, and perfect for meeting delegates craving a "local" AC experience.
"People want to experience the authentic part of Atlantic City," he said. "Tennessee Avenue Beer Hall features food cooked by a local chef and great craft beers, and MADE [Atlantic City Chocolate Bar] is one of the most unique spots not only in AC, but anywhere, with its chocolate cocktails."
[Related: New Jersey Event Venue Highlights: Casino Resorts, Historic Mansions and More]
Other entrepreneurs are joining the Atlantic City authenticity movement, such as Little Water Distillery, located a little less than a mile away.
Here, groups can sample its rum, vodka and gin distillations, and saddle up to the bar for expertly curated cocktails from its expert mixologists.
Following are highlights some of the exciting new offsite options in Atlantic City's emerging Orange Loop neighborhood:
121 S. Tennessee Ave.
Artisanal chocolatier MADE creates its bean-to-bar delights onsite, and groups can imbibe wine and traditional and chocolate cocktails that are to die for—think chocolate martinis, chocolate-infused Manhattans and an adult chocolate milk concoction that could be the best drink that has ever passed the lips of the author of this story—along with activities involving the creation of everyone's favorite indulgence.
Owned and operated by husband-and-wife food and beverage veterans Deb and Mark Pellegrino, MADE allows visitors a chance to watch its gleaming stainless-steel equipment in action. Having met while working at Atlantic City's Resorts Casino Hotel, Mark formerly was an executive sous chef at Carmine's inside Tropicana Atlantic City and Deb was an executive pastry chef for Caesars Entertainment.

Made Atlantic City Chocolate Bar
Groups from five to 45 people can rent out MADE for a chocolate-infused special event that can include a hands-on experience that explores the process of transforming raw cacao into the refined final product for $65 per person for a two-hour event that includes a snack, open bar, artisan dessert display and take-away chocolate bar.
MADE can also work with meeting planners to develop more-customized programs and reception options, and of course, their various exquisite chocolate delights make for a mouthwatering attendee gift with a customized wrapper that can include a group's logo.
131 S. Tennessee Ave.
The genesis of The Orange Loop dream, Atlantic City favorite The Iron Room moved to Tennessee Avenue in May 2019. The restaurant, bar and entertainment venue specializes in New American cuisine under the direction of Executive Chef Kevin Cronin.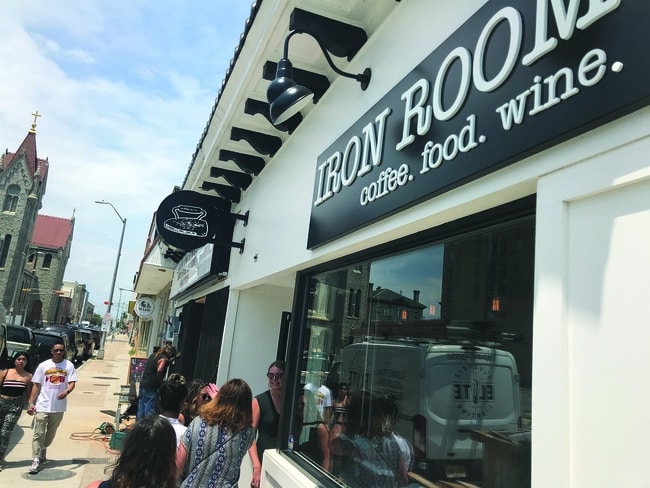 The Iron Room Exterior
The Iron Room is known for its handcrafted cocktails and boasts having more whiskeys and brown spirits than anywhere else in South Jersey. Culinary highlights include progressive small plates and an extensive cheese and charcuterie offering.
129 S. Tennessee Ave.
This modern interpretation of a mid-century tiki bar boasts carefully crafted cocktails and luxurious dinners, along with an open layout that translates to flexible event options.
(Photo: Rhythm & Spirits)
The venue's cuisine options, helmed by Iron Room's Cronin, are highlighted by favorites from the Iron Room as well as personal pizzas and curated experiences ranging from classic favorites to experimental food and spirts pairings.
133 S. Tennessee Ave.
A bustling brewpub that boasts a fine collection of local art, groups can also rent out its beer garden for events such as movie nights and socializing around the fire pit.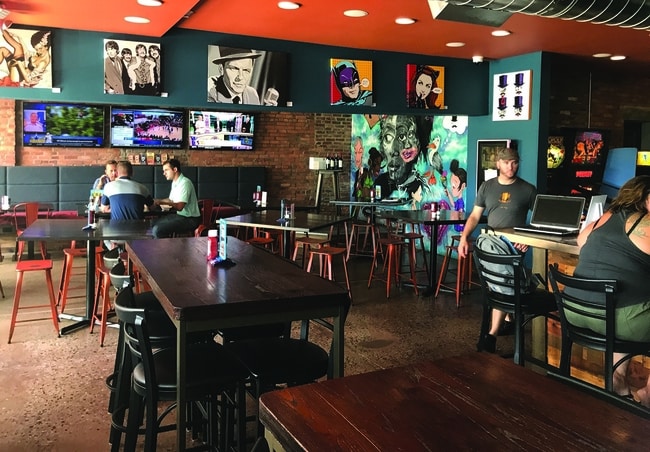 Tennessee Avenue Beer Hall
More than 100 beers are offered on draft and by the bottle, with a wide variety of pub food ranging from hamburgers, sweet soy chicken wings and lobster tater tots to a giant Pennsylvania Ave. Soft Pretzel that hangs from a hook and is served with house mustard and cheese sauces.
Read Next: 8 Upstate New York Meeting Locations That Will Wow Attendees