Sacramento's Food Scene and Meeting Facility Upgrades Are Serving Notice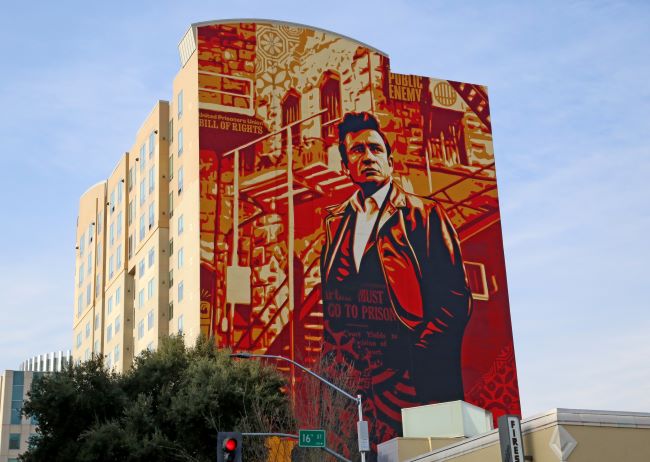 Sacramento is on a tear. From a massive transformation of its convention center to a food scene that is seizing its place on the world stage, California's capital—which is juxtaposed a couple of hours between the postcard-perfect destinations of cosmopolitan San Francisco and the epic beauty of Yosemite National Park and the Sierras—is stepping up as a meetings and conventions option that delivers attendee-pleasing Golden State goodness at an affordable price point.
Sacramento's new food and facility offerings are propelling the destination into a new league of destinations that are recognized as fellow state capitals that have risen to be the new tier two darlings, according to Mike Testa president and CEO of Visit Sacramento.
"I think for many years we were considered almost a government town," Testa said, "but now we're going the way of Austin and Nashville, where you don't really think of them as capitals, as there's so much going on."
Sacramento Convention Center Expansion
Leading the Sacramento meetings and conventions facility charge is the massive expansion and makeover of the Sacramento Convention Center Complex.
"It changes the product in Sacramento," Testa said. "Initially, what they were looking at was more of a renovation than an expansion, but the hotel community stepped up to help fund the project. It will allow us to have two conventions at the same time, which we haven't been able to do previously."
Highlights of the project, which kicked off in January 2019 and is scheduled to wrap in late 2020, include:
A new 40,000-square-foot ballroom.
37 breakout spaces.
79,100 square feet of additional meeting space.
A 15,300-square-foot outdoor activities plaza.
The addition of 22,500 square feet of exhibit space, bringing its total to more than 240,000 square feet of programmable meeting space.
The facility is currently closed and is targeted to reopen in fall 2020.
While the convention center renovation and expansion is the major piece in Sacramento's new meetings offerings, the city is also welcoming new hotel options that will appeal to planners.
"We probably have about 1,000 rooms coming out of the ground right now," Testa said. "First and foremost, we want to make sure our existing groups can grow. Obviously, to get bigger groups we need more hotel rooms. In the near term we're going to stack a lot of groups that we couldn't do before, such as when meetings move in and we couldn't have another group move out. This will change that for us."
In total, Sacramento is set to offer more than 16,000 hotel rooms, representing major brands such as Hyatt, Sheraton, Marriott, Hilton, Westin, Kimpton, DoubleTree, Embassy and Holiday Inn. Major properties within walking distance of the convention center include the Hyatt Regency Sacramento and Sheraton Grand Sacramento, offering a total of approximately 1,000 rooms.
A standout property in the revitalized downtown is the Kimpton Sawyer Hotel. Meetings highlights of the 250-room hotel, which opened in 2016, include 22,000 square feet of space; a rooftop pool available for event buyouts; the Magnolia Terrance event space overlooking Golden 1 Arena and the state Capitol; and the Echo + Rig Butcher and Steakhouse helmed by acclaimed chef and restaurateur Sam Marvin.
The hotel also offers the rooftop bar and lounge Revival at the Sawyer, a popular private event option led by Executive Chef Patrick Prager, who has worked under dining legends Wolfgang Puck, Michael Mina and George Morrone. Specializing in farm-to-fork cuisine, the venue operates its own rooftop garden.
New hotels on the horizon include a 172-room Hyatt Centric Sacramento property with 2,500 square feet of meeting space adjacent to downtown's Golden 1 Arena. The 11-story property is located in the historic former Marshall Hotel site and is currently under construction with a scheduled summer 2020 opening.
Another big project on the books is a soccer stadium for Sacramento's new Major League Soccer franchise. Set to open for the 2021-2022 season, the facility will also feature live music venues and potentially a new hotel.
America's Farm-to-Fork Capital
Sacramento's foodie bona fides got a serious boost in summer 2019 when the city made the new Michelin Guide California following a $600,000 investment by Visit California to underwrite visits by the leading dining guide's anonymous reviewers.
The publication is the first-ever state guide from Michelin, which branched out beyond the San Francisco Bay Area to review restaurants in Los Angeles, Monterey, Orange County, Sacramento, San Diego and Santa Barbara.
The Kitchen restaurant, owned by Sacramento's Selland Family Restaurants, earned Sacramento's first Michelin Star in July 2019. Selland also operates the standout group buyout favorite Ella Dining Room and Bar near the convention center, and six other restaurants in the city.
"We're number two in restaurants per capita in California, next to San Francisco—we're a bull's-eye for agriculture," said Josh Nelson, co-founder and CF0 of Selland Family Restaurants, about Sacramento's stature as both a restaurant town and a global center for agriculture. "What's unique about our region is even if you're ordering from [food service company] Sysco, the odds of that carrot coming from 100 miles away is pretty damn good. Even the products that are conventional are local and fresh."
[Related: Sacramento Convention Center Prepares for Expansion]
Selland stressed that restaurant operators in the city collaborate for the common good of the destination, recognizing that a rising tide lifts all boats.
The city also benefits from local chefs who have earned their stripes in major foodie cities and then moved back to Sacramento, where the cost of living is relatively cheaper.
"There's talent in a lot of places," said Nelson, a fourth-generation Sacramentan, "but I've seen the change in the last 10 years of people that have went to New York, Chicago and San Francisco and worked at Michelin restaurants, paid their dues and come home. We have a good talent pool that's growing stronger and stronger. We kind of have a grown-up restaurant scene but with a little more of a small-town vibe. All those pieces coming together really create a little bit of magic."
Another example of Sacramento's growing foodie cred is the annual Farm-to Fork Festival held every September. The two-day 2019 event drew approximately 150,000 food fanciers to the city to immerse themselves in stellar local cuisine and entertainment, including a Street Festival, The Tower Bridge Dinner with locally sourced menus prepared by some of the world's top chefs and served in an elegant atmosphere on Tower Bridge, and the Legends of Wine event.
Sacramento Wine and Food Tours
A good group activity option to tap into the Sacramento food scene are tours from Local Roots Food Tours.
"We want you to feel that you have a friend that's taking you around to all of the fun places in town, and even when it comes to large groups, we can do that," said Dawnie Andrak , Local Roots Food Tours owner and guide. "We offer shorter routes, from 40 to 60 people, with progressive dinners and progressive lunches, and also expose them to all of the cool public art in town, such as our murals."
Local Roots operates four tours daily, with the longest being a two-mile walk that visits five or six restaurants. Local Roots can customize programs for groups with advance notice.
Andrak recommends the following restaurants for groups wanting to immerse themselves in the Sacramento food scene:
"We can't even get to all the restaurants we want to get to—we have a long list," Andrak said. "We're in the eating, drinking, walking and talking business, and turns out we're pretty good at it."
And what's good food without good wine? And what's a meeting in California without experiencing the Golden State's world-renowned wine offering? Bogle Vineyards & Winery supplies a venue for both for groups traveling to the Sacramento area.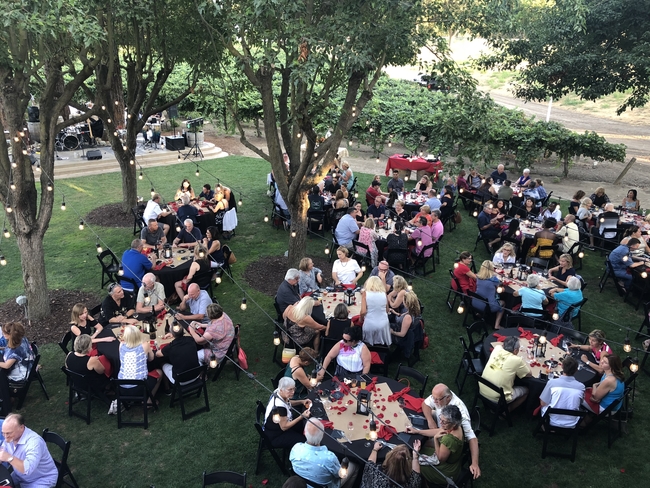 Photo: Bogle Vineyards & Whinery
Located about 20 minutes from Sacramento in the town of Clarksburg, Bogle has been family owned and operated since 1968, and offers an authentic taste of California's wine making heritage.
"We offer everything from group tastings in our general tasting place for groups up to about 20, and we offer private tastings for larger groups up to 50, and we also have a few reservable private event spaces," said Shaun Kelish, tasting room manager at Bogle Vineyards. "The majority are outdoor spaces, but we did recently remodel an indoor space that we dubbed the Family room for smaller corporate meetings."
Although the vineyard doesn't have an onsite restaurant, Bogle works with top Sacramento caterers to serve group events such as evening receptions.
One popular option is having a reception next to the winery's "home ranch" chardonnay vineyard.
"If you've got to have a business meeting, that's a good place to have it," Kellish said.
Connect
Visit Sacramento | 916.808.7777
Zoom In: Josh Selland // Co-Founder and CFO // Selland Family Restaurants // Sacramento, California
What makes Sacramento's food scene so special?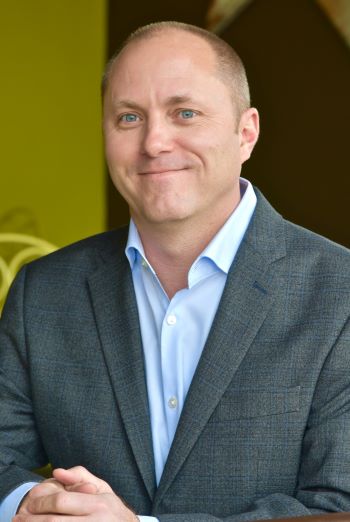 We have easy access to the greatest products in the world because they are grown and raised in our backyard. We are also a very tight community of restaurants and farms. We all tend to share sources and help one another out. Few communities collaborate like the Sacramento restaurant community.
Photo: Josh Selland, Co-Founder and CFO // Selland Family Restaurants.
Why is Michelin's recognition of Sacramento important?
Michelin's recognition of any city is important. They are not really telling the local population anything they don't already know about their own region, but they tell the rest of the world. The fact that a small market like Sacramento is included says a lot about our food scene. We as Sacramentans can say whatever we want and it will likely fall on deaf ears, but when Michelin says it, it is heard loud and clear.
What locally sourced foods are especially popular?
I think there would be a different answer for every season, but tomatoes and asparagus are two that are probably standouts.
Describe your Kitchen restaurant and its group dining attributes.
The Kitchen is fine dining without any pretension. We create a very fun, comfortable and inviting environment that is both interactive and disarming. 
Read next: On the Scene: Sacramento Makes Cutting-Edge Strides