6 Meetings Industry Vets Share Why They Don't Retire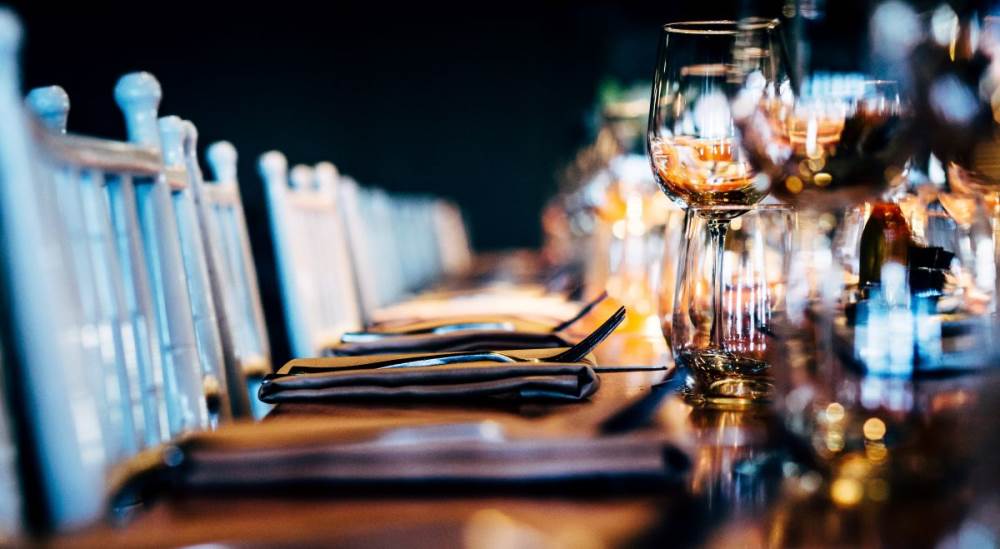 There are so many industry lists of those excelling in their 20s, 30s and 40s. Few go so far to look at those in their 50s, and certainly very few find 60 in their 60s or 70 in their 70s who are still working in the meetings/hospitality industry.
I was curious to see who was with me in these upper age categories and reached out, through social media and to those I knew, to find both those who were still working and those who had retired and why they had.
The "dean" of the 60-plus-ers still working in our industry is the amazing Howard Feiertag who continues to teach and train others. I'm unsure, but he may be the "1 in their 90s" still at it, for which many of us are grateful.
My first experience with Howard was in 1981 when I attended the MPI Institute, where Howard taught negotiations. I've never forgotten how he taught and what he taught. (Those of you with whom I'm negotiating may take note that I learned it all from Howard!)
Age and experience seem to be less valued in our industry. Unlike in medicine or law or even in politics, where we see people working and honored when they reach "a certain age."
I've been too aware of how many senior planners and suppliers are being pushed out of jobs because age and experience may equal higher salaries or fees for those who are self-employed. I know too many colleagues who were let go from jobs because companies can hire two less experienced people for less than it costs to keep one experienced person with history and relationships. Penny-wise is what that has always seemed to me. Our industry is missing out.
I'm grateful to those who responded to the questions asked. I hope that you will add your experiences to the comments section below or at the blog. If you prefer, email me at FridaywithJoan@aol.com if you would like to have your experiences shared anonymously, and I will do so, keeping your identity confidential.
Please also respond to our poll. It's not scientific, but it does give us and the industry an idea of the experiences and thoughts of those now in or who have retired from our industry.
[What's your take? Let us know by taking this short survey!]
The editors and I edited for clarity and length. If in so doing we've misquoted any of those interviewed, it's on us and we apologize.
Still working in hospitality and meetings: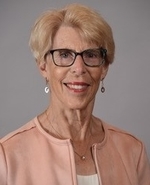 Deborah Breiter Terry*
Professor, University of Central Florida
Years in this position: 19
Total years working in the industry: 45
Email: Deborah.Breiter@gmail.com
♦ ♦ ♦
Howard Feiertag, CMP, CHA, CHME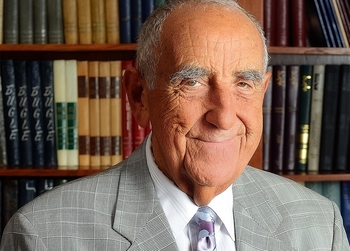 Howard Feiertag Department of Hospitality & Tourism Management, Pamplin College of Business, Virginia Tech
Years in this position: 31
Total years working in the industry: 59
540.231.9459 (office); 540.557.7063 (mobile)
www.howardsez.blogspot.com
Email: howardf@vt.edu
♦ ♦ ♦
Sandi Lynn, CMP Emeritus*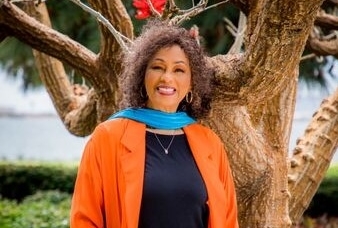 CEO/Chief Strategist, Sandi Lynn & Associates, Inc.
Previous position: Public Service Administrator, Illinois Dept of Human Services
Years in position: 18
Total years in the industry: 35-plus
Email: slynncmp@gmail.com
♦ ♦ ♦
Gloria Nelson, CSEP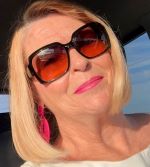 Special Event Manager, Members Inc.
Years in this position: 4
Total years working in the industry: 46
Email: glorianelsoncsep@gmail.com
♦ ♦ ♦
Garland L. Preddy, CGMP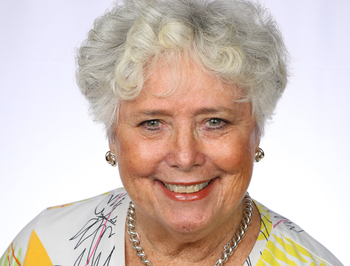 Director of Education and Training, Society of Government Meeting Professionals (SGMP)
Years in this position: 7
Total years working in the industry: 41
Email: garland.preddy@sgmp.org; garlandpreddy@yahoo.com
♦ ♦ ♦
Adrian Segar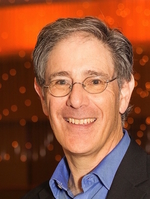 Founder/Owner, Conferences That Work
Years in this position: 10
Total years working in the industry: 40+
Email: adrian@segar.com                                                      
♦ ♦ ♦
*Deborah Breiter Terry snuck in just under the retirement wire. Sandi Lynn, when I asked her, as a former meeting planner for a state government, thought I asked if she'd retired from her former full-time planning job. I've tried to craft Sandi's responses to meet the criteria asked of the others since in fact, she is, as she says, "rewired" and not retired.
Eisenstodt: Please provide a summation of your career.
Breiter Terry: While working in restaurants while in high school and college, I fell in love with the hospitality industry. I continued to work in restaurants in my early to mid-20s and then went to graduate school for a degree in hotel management.
I returned to the industry with a Master of Professional Studies degree, working first in foodservice and then in hotels. I served in many positions, including CSM and GM. I started to teach in my late 30s and have taught at both the community college and university level. My greatest academic achievement was introducing the first B.S. in Event Management in the U.S.
Feiertag: I started in 1962. It was a big surprise to me that I was asked to become the first manager of the Charlotte Convention Bureau. I was, before this, an insurance investigator for several years following military service. I'd had no experience in hospitality.
My performance was exceptional, even without any sales or hospitality experience. Two years later I was approached by the Orlando CVB and asked to run their convention bureau. My career continued from there with jobs in hotel sales and marketing.
[Related: Do You Feel "Aged-Out" of the Meetings Industry?]
Throughout my career I had never applied for a job or provided any resumes or applications. Each move was made by employers offering me opportunities. There was never a job I did not like.
I did move each time without even seeking other employment. In 1967, I was recruited by American Motor Inns, a management company operating 22 Holiday Inns out of Roanoke, Virginia. From that time to 1974, I had moved to VP of sales and marketing while we grew to 50 hotels. I was then promoted to senior VP operations.
In 1974, I was recruited to be senior VP of Servico, another hotel management company out of West Palm Beach, Florida. That lasted just one year when my former company asked me to return. In 1983, Servico, which had grown to 60 hotels, asked me to return as senior VP operations. I went! In 1989, I was recruited—again without application—by Virginia Tech to join their hospitality program.
During all these years, I wrote a "Sales Clinic" column for Hotel Management magazine, which ran from 1980 to 2015. I also authored a column for Travel Trade publications, Corporate Meetings Magazine and Corporate and Incentive Travel. I conducted sales workshops for hotel companies in Asia, Europe, South America, Canada and throughout the U.S.
Lynn: Fresh out of college. I began a career as a social worker in Chicago, dodging bullets to make house calls in one of the largest public housing projects in the nation. I collaborated with the financial institution now known as Chase Bank, and with WGN Radio and the Chicago Sun Times News as the human services liaison for Chicago's Neediest Families Christmas Fund, raising more than a million dollars a year for 20 years.
I then served as the public service administrator in PR and meetings management for government agencies at federal, state and local levels, which provided my early meetings experience and opened the gateway to forming Sandi Lynn & Associates, Inc.  
Nelson: I started planning events back in the early '70s as an executive secretary for a senior vice-president under "additional duties and responsibilities" in my job description. I gleaned more experience with both meetings and special events in the marketplace as well as volunteer roles. I obtained my Certified Special Event Professional (CSEP) designation in 2005. This has helped to bolster my career even further. I have no exit strategy for stepping away. I'm still learning, growing and contributing to our team.
Preddy: During my 34-year career with the U.S. federal government, I had responsibility for our annual awards ceremony—34 ceremonies after creating the program in the early '80s—and for management and specialized training logistics, and participation in two major tradeshows. I began teaching at The George Washington University in 1997. I taught one semester at George Mason University in the Hospitality and Tourism School. I have used my experiences in government event management to teach others the intricacies of doing events for the federal government.
Segar: While obtaining a high-energy physics Ph.D., owning a solar manufacturing company, teaching computer science and two decades of IT consulting, I constantly convened conferences about my then-current professional interests. In 1992 I was forced to create a new kind of conference design for a meeting in a new field where there were no established experts to come and speak. Attendees loved the resulting conferences. So, in 2009, I wrote "Conferences That Work: Creating Events That People Love." I found myself in the meetings industry! Today I design and facilitate meetings globally and have written three books on meeting design.
Eisenstodt: You're older than 60 and still working. Provide the three main reasons you continue to work:
Breiter Terry:
Work is rewarding.
Love connecting with industry.
Passion for teaching.
Feiertag:
Love it.
Enjoy working with students.
Making a difference.
Lynn:
It's not that I do or don't miss the intensity of details and schedules, or the strategic collaborations necessary with people. It's more that I have lowered the flame of the intensity of event management. I selectively accept only programs and projects that are consistent with my current outlook in business, "No more jobs; only joys." The business of details, timelines and checklists is intense. Choosing who I will work with is a key to managing well…and staying well.
Nelson:
Personal satisfaction.
Monetary rewards.
Travel: Seeing places and experiencing the locale where we host programs.
Preddy:
I am passionate about the certification program (CGMP) that I helped create and now teach. The program is almost 15 years old and respected in the hospitality industry.
I am able to telecommute.
I enjoy the people I meet and connections I have made during this long career.
Segar:
I love what I do facilitating connections between people and peer learning around topics of mutual interest.
I still have the energy and endurance needed to travel and meet the high demands made during events.
I want to spread the word about better ways to design and facilitate meetings; ways that create optimum outcomes, both individually and collectively, for the participants and meeting stakeholders.
Eisenstodt: Tell us the challenges you face—including any that involve working with different generations, physical challenges of site management, skepticism of others that you still "have it," etc.—in still working in the industry.
Breiter Terry: Today's generation of students is very different from previous generations. Their sense of entitlement, lack of respect and willingness to challenge and push professors over trivial issues is difficult to handle. I am sick of battling with them over issues like turning their cell phones off during class, not leaving class early, not disrupting guest speakers by coming in late.
I teach exclusively online these days and find there are a good number of students who don't have the discipline or time management skills necessary to be successful in these classes. They choose to not turn in assignments or take tests. They make up all kinds of excuses for why their work is late and expect me to make exceptions for them. My standard line is, "In fairness to all students, I cannot make an exception for you".
Feiertag: Still working in the industry, in teaching hospitality sales as well as meeting management, is still a joy. Even working with students more involved in technology has not affected me as much as I had expected. I require students not to use electronic devices in the classroom and rather to take hand-written notes.
Nelson: I work with various generations and we all work cohesively together. Most communication is done through email, text and project management software, allowing us all to be more productive with the aid of technology. I'm not the more senior member of our team, as we have many who are older, know our clients and attendees, and it's like a big reunion with each program since they have so much longevity with the organization.
Preddy: I enjoy the challenge of working with younger generations, to share my knowledge and experiences to help them move forward. I am not involved much in event physical logistics. I have not felt challenged by others who question my skills, knowledges and abilities.
Segar: None so far. (I'm lucky!)
Eisenstodt: I ensure I'm still relevant to my work and our industry by…
Breiter Terry: …keeping in touch with industry professionals, which is easy to do in Orlando. I read a lot of trade journals, both in print and online.
Feiertag: …using my own knowledge and business experience in teaching students about the hospitality industry, specifically related to sales as well as meetings management
Nelson: …being a lifelong learner. I learned seven new technology platforms since joining the company four years ago and having been given added responsibility for managing and coordinating various aspects of our client events. I'm open to learning more each and every day. I find that an open mind and not being intimidated by the next "new thing" as an early adopter have been crucial to staying relevant in an industry that continues to change as swiftly as our technology available.
Preddy: …maintaining the certification program and ensuring it is reaching a large target audience, and attracting and hiring great speakers in the hospitality industry.
Segar: …reading voraciously and widely; learning from everything I do and everyone I can; facilitating live events whenever possible (my first preference over designing events and writing books).
Eisenstodt: Lastly, describe what you want others to know about working after age 60, and if you have plans for retirement, and if so, when:
Breiter Terry: Use your energy wisely! Decide what is most important for you to keep yourself healthy, first and foremost. I will be retiring at the age of 70 and am really looking forward to it. My career has been great but it's time to spend more time on family and other relationships.
Feiertag: I have no plans for retirement…of course, I will know when to do so when I realize I would not be able to function as I had been.
Nothing wrong with working forever, as long as you enjoy what you are doing and you are aware that you are making a difference. I follow the "Starfish theory" and have established a Starfish Award for students with two of our academic fraternities.
Lynn: I made the choice to rewire, rather than retire. I'll likely never retire. It seems my work has been molded and crafted into another continuous wave of providing service. Between leaving career employment and starting my own business, I did take a break. It felt amazing and freeing. But the best was being called back into service, contracting with an organization that I truly enjoyed working with. 
I witness some of my associates enjoying a well-deserved crossover into retirement. While I understand those decisions, it just was never me…yet!
Nelson: I don't currently have an exit strategy, and that may be contingent upon what our owners do down the road. I find it's not only fulfilling to continue to work and learn new things, but when younger people join our team, it allows them to shadow and learn other elements that ignite a passion for our industry.
Many are amused by my stories of using the first Rapidfax machine way back when it took two minutes per page to send, as well as pounding on a Telex keyboard with international communication to be most cost effective.
It's not merely important to continue to learn and grow; it's equally important to share what we've gleaned as well as help to shape tomorrow's leaders.
Preddy: I am fully retired from the federal government, receiving both a federal annuity and Social Security benefits. I am a consultant to the Society of Government Meeting Professionals and am thankful that I am physically and mentally able to share with others. I hope to work another two to three years.
Segar: The idea that you should "retire" at some point in your life needs to be examined critically. If you are, like me, lucky enough to love what you do and are still capable of doing it whatever your age, why stop?
I am also lucky in that I no longer have to work to make money—a serious requirement for many people. As a result, I don't have specific retirement plans, but am staying open to new possibilities for my professional and personal work, while bearing in mind practical limitations that may arise as I get older.
Joan's note: This article provides ways we can keep knowledge and history in organizations and in our industry. We need to reconsider how to retain talent as well as to identify new talent to mentor and nurture. See these ideas on how to allow workers to work longer and smarter.
Related content from the December 2019 edition of Friday With Joan: