What Meetings Professionals Do When They Retire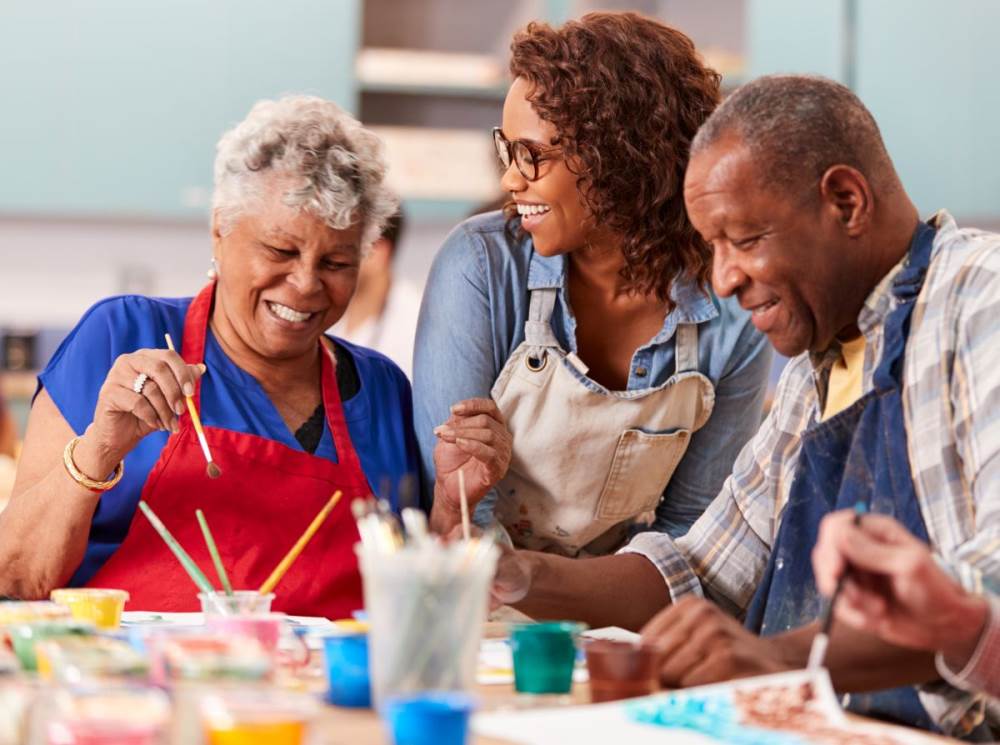 Here I am, in my 70s, still working in a profession that seems to favor those who are younger.
There is for many the belief that one should or must retire at 65, if not younger. Interestingly, some companies require one to retire at 62. The U.S. State Department requires retirement at 65.
This is odd to me. Because of increasing longevity, people are running for, being elected to and serving in legislatures well into their 70s. There is a desire to work beyond what was considered "retirement age"; capability and health seem a smarter measurement of the ability to work than age.
In the U.S., the retirement age to collect Social Security is now 66 years and 2 months. The longer one works the greater one's retirement benefits accrue. Given the economic conditions and cost of living in the U.S. and worldwide, it is likely many more people will continue working, if jobs can be found, long after they want or are physically able to work.
What do those in the hospitality and meetings industry do when they retire?
The four people I interviewed below are all people I met because of the industry and through involvement in industry associations. Each is valued because of our shared experiences. What I miss most about their direct involvement is the knowledge of the industry's history and their sharing it with others.
When people retire—or even when people reach a certain age and are still working—the industry forgets to ask for input about who we were and what that means now. Without that knowledge, we lose the richness of where we came from.
We hope you will share your experiences as someone still working after 60 or 65 or 70, or as someone who is retired. We hope, too, that you will respond to the survey. Though the surveys with each Friday with Joan newsletter are not scientific, it does provide insights about the industry, which can provide fodder for programming.
[What's your take? Participate in December's short poll!]
I am grateful to those who took time to share their insights. Do note that not every person interviewed chose to respond to all of the questions.
The responses were edited for clarity and length. If in so doing we've misquoted any of those interviewed, our apologies.
Retired from meetings and hospitality industry:
Suzette Eaddy, CMP Emeritus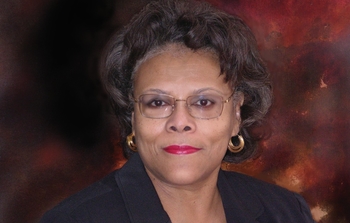 Title at retirement: Vice President, Conferences, Meetings and Events, National Minority Supplier Development Council
Years worked in the industry: 44
Years retired from the industry: 4
Years worked in another capacity: 0
Age at retirement: 66.5                                                
Email: Suzette_Eaddy@hotmail.com
♦ ♦ ♦
Beverly W. Kinkade, CHME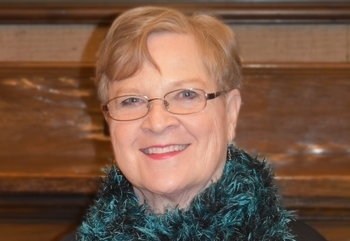 Title at retirement: VP of Industry Relations, Starwood Hotels & Resorts
Years worked in the industry: 32       
Years retired from the industry: 19
Years in another capacity: 2
Age at retirement: 55
Email: beverlykinkade@sbcglobal.net                                               
♦ ♦ ♦
Sally Levy
Title at retirement: Director of Sales, San Francisco CVB (now San Francisco Travel)
Years in industry in any capacity: 39
Years retired from industry: 9
Years worked in another capacity: 0
Age at retirement: 72
Email: slevy123@comcast.net
♦ ♦ ♦
Keith Sexton-Patrick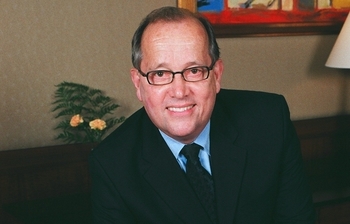 Title at retirement: Director of Convention Services and Director of Destination Services, Mohegan Sun
Years you worked in the industry: 30      
Years retired from the industry: 11
Years you've worked in another capacity: 8
Age at which you retired: 70                                       
Email: ksexton-patrick@charter.net
♦ ♦ ♦
Joan Eisenstodt: Please provide a summation of your career. 
Eaddy: I retired as the vice president of conferences, meetings and events for the National Minority Supplier Development Council (NMSDC), a private, not-for-profit organization that expands business opportunities for minority-owned companies.
I was responsible for the planning, execution and coordination of informative, stimulating, trend-spotting and cost-effective arrangements for NMSDC conferences, meetings and events, to achieve NMSDC's objectives and enhance their return on investment. As a 44-year veteran in the not-for-profit sector, I planned and coordinated national and international conferences, meetings and events for up to 16,000 people.
Kinkade: I started my career in 1970 in Greensboro, North Carolina, and worked in catering, sales and operations in the Southeast U.S. for four years. I then transferred to St. Louis to head sales and marketing for a small hotel. After 15 years and three hotels in St. Louis, I transferred to San Diego with ITT Sheraton.
In 1994, I was promoted to VP of association sales for ITT Sheraton and transferred to Chicago's regional office. My primary responsibilities were to enhance relationships with key clients and key industry organizations. When ITT Sheraton was acquired by Starwood in 1998, I became VP of industry relations for the new company. I retired from the hotel business in 2000, starting a consultancy, from which I fully retired in 2002.
Levy: I began my career in New Orleans as sales manager for a suburban hotel in 1971 and then sales manager/director of sales for Dauphine Orleans. I moved to Atlanta as regional sales manager for Sea Pines Plantation and then for Rank Hotels. Then I returned to New Orleans as DoS of The Pontchartrain Hotel. After that, I worked as the DoS of Custom Conventions. I moved then to San Francisco as VP of sales for Custom Conventions of SF. I came to Washington, D.C., for the San Francisco CVB, representing them for 18 years. I retired from the San Francisco CVB and worked part time for GWSAE/ASAE for seven years before fully retiring. 
Sexton-Patrick: I started at the Pick Congress Hotel in Chicago. I took the job because I so enjoyed volunteering on a committee planning a convention. I then spent a year at the Playboy Resort in Lake Geneva, Wisconsin, and then returned to Chicago to the Marriott on Michigan Avenue.
I next moved to the Scanticon Conference Center in Princeton, New Jersey, and then to Disneyland Hotel in Anaheim, California. The Sheraton New York was next, and then Pinehurst Resort and Country Club in North Carolina. Mohegan Sun was the final venue at which I worked in hospitality.
All of these positions were in the capacity of director of convention services. During my career, I also served as president of the Association of Convention Operations Management (then ACOM, now ESPA), as the ACOM delegate to CIC (now EIC: Events Industry Council) and as chair of the CMP Board.
Eisenstodt: What, if anything, do you miss about working in meetings and hospitality? If there's nothing you miss, tell us why.
Eaddy: I do not miss the job or having to go to work every day. I miss the camaraderie and support of industry colleagues at industry-related events. I also miss some of my former coworkers. I worked with a great group of people. The memories we created together will sustain me for many years to come.
Kinkade: Initially, retirement was a bit tough because I was used to connecting with so many wonderful people on a daily basis. At first, I missed the travel and educational opportunities. I also missed then, and still do, the resources of technical and clerical support. I do keep up with many folks, however, which is great fun. I do not miss the business travel given the circumstances of today's environment.
Levy: I miss the friendships and social contacts with my colleagues, but I don't miss the day-to-day pressures inherent in the responsibilities I had. I was ready to retire.
Sexton-Patrick: I miss the professionalism of those in the industry. I miss the accomplishment of a team planning and coordinating and event. I miss the travel.
Eisenstodt: How do you spend your time now?
Eaddy: I try to keep busy and productive. I take online classes and volunteer for AARP as a driver safety instructor. I also take senior water aerobics classes two to three times a week. I travel and am getting to all the personal projects I put on hold over the years I was working. I have also gotten back into reading, which I love. I am trying to live a healthier lifestyle and it has paid off with an 80-pound weight loss.
Kinkade: I am crazy busy! I volunteer with three organizations: St. Louis Ovarian Cancer Awareness (SLOCA), especially important to me as a survivor of ovarian cancer; I am also past president of the Arts Council in the rural community near our second home; and I am active in my church.
My husband, an artist, and I take major advantage of the wonderful symphony—the nation's second oldest!—we have in St. Louis. I still sing in our church choir and serve on my church's Stewardship, Finance and Safety committees. On a personal level, we still travel, but only for pleasure. Half of my time is in the beautiful Ozark foothills where my husband has his art studio and continues to paint. I also have two fabulous grandsons, one of whom is studying in St. Louis at Washington University, and I contrive every opportunity to be with him. Suggesting that I buy him lunch is a good way!
Levy: I now spend my time going to the gym, reading, movies, lunching with friends and time with my significant other.
Sexton-Patrick: I work 20 hours a week in retail. I do it to interact with the public, meet people and assist them in their purchases.
Eisenstodt: What are some of the skills you learned from working in the industry that you still use today, and in what capacity/ies:
Eaddy: I like to keep my hand in and occasionally work with planners, colleagues or friends when they need help with a project, proposal, contract or need meetings/hospitality industry-related advice.
In retirement, you use some of the same skills, mainly budgeting, strategic planning, menu planning, negotiating, attention to detail and risk management.
Kinkade: I still know how to throw a party! Seriously, serving on industry boards and for industry foundations, I developed invaluable skills in governance and fundraising. Thus, I have been able to help grow SLOCA in so many ways: bylaws, strategic planning, programming and marketing.
When I started working on the SLOCA board, it was a fledgling organization. Since my board involvement and subsequent presidency, I am thrilled to say we now have three superb paid staff and have given close to three-quarters of a million dollars in grants for ovarian cancer research.
With the Arts Council, I have helped with marketing, governance and fundraising in an advisory role. Setting up an Endowment Enabling Resolution and Gift Policy for our church was painstaking, but I found I could pull from my industry board experiences to guide me through these experiences.
Sexton-Patrick: The skills and abilities I gained and still use most are listening, teamwork, stamina and appreciation for others. I'm active with my church as well as working part-time. In that and in retail, and with neighbors….we are all humans with like needs.
Eisenstodt: Lastly, describe what you want others to know about retirement.
Eaddy: Retirement is great. Every day is like the weekend. Sometimes you lose track of the days. You don't have to have a schedule unless you want one. If you are used to having a schedule, not having one can take a little getting used to. As much as your resources permit, you are free to do what you want, when you want.
It's never too late to start saving for retirement. Live on less than you make. I know it can be hard, but it's doable. Save as much as you can.
Kinkade: You will be worried that you will be bored and won't have enough to do. Don't be!
Levy: Retirement does not mean your life stops! It means that the day-to-day pressures are lessened, but it can be whatever you want it to be. When I retired from the SFCVB, I worked for GWSAE/ASAE 20 hours a week in a sales capacity. That was fulfilling and eased me into full retirement. That, to me, was the ideal way to retire. 
Sexton-Patrick: Most of us in hospitality and meetings are high-energy people. I have not found challenges in retirement that were as challenging and energizing and interesting as those in my career. Put simply, I miss the challenges and the rewards that I found in the hospitality industry. Be ready to find new things not as challenging, energizing and interesting as what is out there for those who are not retired.
Read more about this topic in this month'​s blog: Do You Feel "Aged-Out" of the Meetings Industry?