5 Nature Escapes in Puerto Rico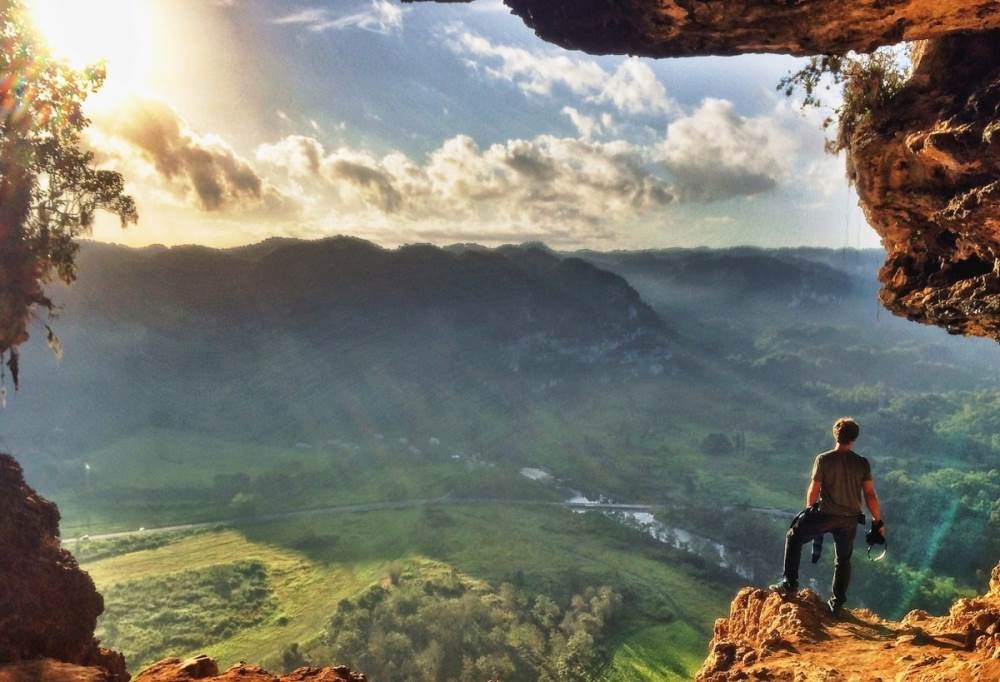 Puerto Rico's natural attractions are so singular and stunning, it's hard to believe they are just a short plane ride away from the U.S. mainland.
What are perhaps some of the best kept secrets on the island make for thrilling post-meeting experiences. Puerto Rico is home to one of the world's largest dry forests, the only tropical rainforest in the U.S. National Forest System, hundreds of underground caves, bioluminescent bays and more. Check out five these favorites:
1. Bioluminescent Bays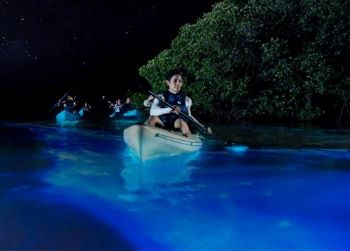 Three of the world's five bioluminescent bays are in Puerto Rico: La Parguera, Lajas; Laguna Grande, Fajardo; and Mosquito Bay, Vieques—the brightest in the world.
The surreal phenomenon in these bays, which gives water a glow-in-the-dark effect at nighttime, happens when microscopic, single-celled organisms called dinoflagellates grow in quantities big enough to produce a glow when they are stimulated by movement. (Pictured: Kayaking through a bioluminescent bay
Credit: Discover Puerto Rico)
You can paddle through each and see these neon, blue-green star-like organisms put on a show. Kayak tours are the most popular (and easiest) way to experience the bays.
2. Cueva Ventana
Cueva Ventana, which translates to "Window Cave," (pictured at top of article) offers sweeping views of the Rio Grande de Arecibo Valley from a limestone cliff. Through Aventura Cueva Ventana, groups can take tours of the cave with trained biologists to learn more about the critters in the cave, the history of the indigenous Taino people, and plants onsite that are near extinction.
The cave is about an hour drive west of San Juan. Tours are available seven days a week and last about 90 minutes.
[Related: 7 Caribbean Destinations Living the Wellness Trend]
3. El Yunque National Rainforest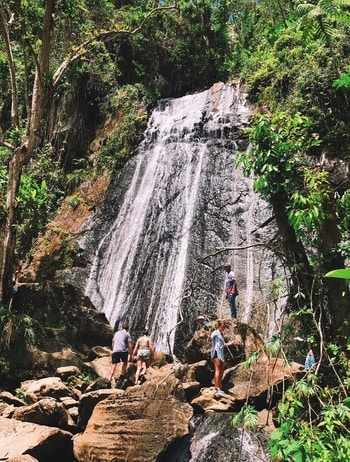 The only tropical rain forest in the United States Forest System is in eastern Puerto Rico, spanning 29,000 acres. Though it's small when compared to the sizes of the world's other rainforests, it is one of the most biologically diverse, home to hundreds of animal and plant species. (Pictured: El Yunque National Forest waterfall; Credit: Edwin de Jongh)
When Hurricane Maria ripped through the island, it left a swath of damage to the forest, but rigorous work has been underway to repair the destruction. Much of the trails to view rivers, stone towers and waterfalls are back open to hikers. Guided group tours are available.
4. Bosque Seco de Guanica
On the southwestern side of the island, Puerto Rico's biodiversity is accented in Guanica's Dry Forest. The area is a United Nations International Biosphere Reserve and one of the most extensive tropical dry coastal forests in the world, totaling around 9,000 acres of land.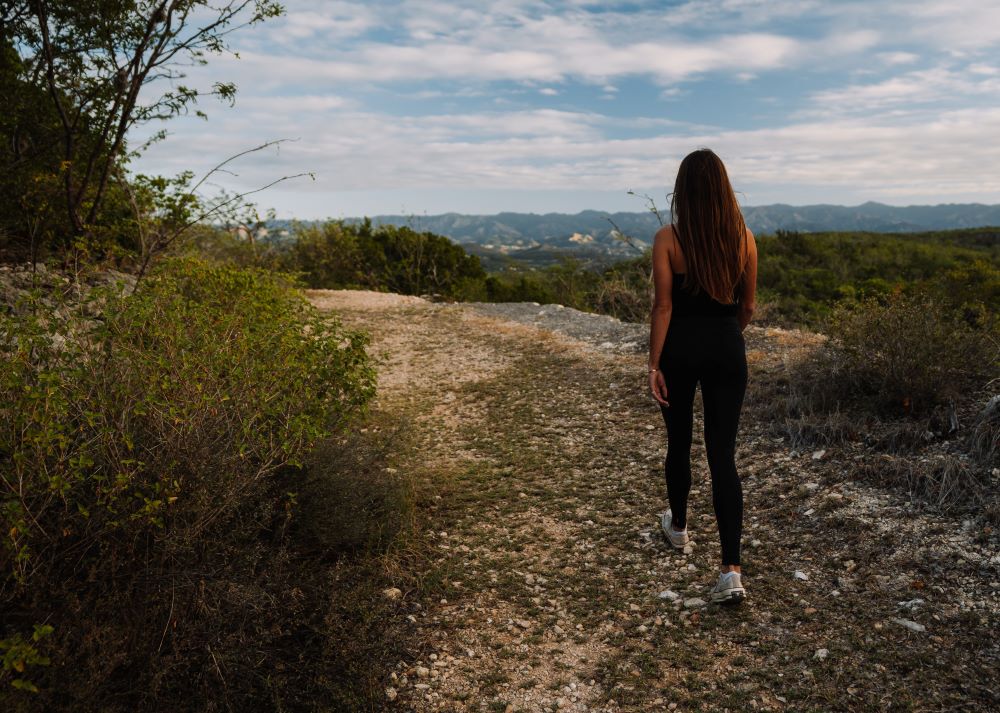 Photo: Guanica Dry Forest; Credit: Beautiful Destinations
The forest only receives about 30 inches of rain each year, which is a far cry from the 200-plus inches El Yunque National Rainforest sees.
Hundreds of animal and plant species—many of which are endangered—can be viewed in the reserve. Twelve hiking trails are open to visitors, taking them to sites like historic fort Fuerte Capron, remote beaches and natural caves.
5. The Willian Miranda Marín Botanical and Cultural Garden
This natural and cultural site about 30 minutes south of San Juan is home not only to diverse flora and fauna in its botanical garden, but also artifacts from the Taino—the indigenous people of Puerto Rico—and information on the history of the Taino, Spanish and African roots of the island. It's located on an archeological site—an old sugar mill—and aims to educate visitors on the natural and cultural history of Puerto Rico.
Many displays and exhibits guide visitors through The William Miranda Marin Botanical and Cultural Garden, but guided tours and pedal boats are also available.
Read next: El Distrito San Juan Set to Transform Meetings in Puerto Rico