7 Teambuilding Activities That Show Off Natural Wonders on The Beaches of Fort Myers & Sanibel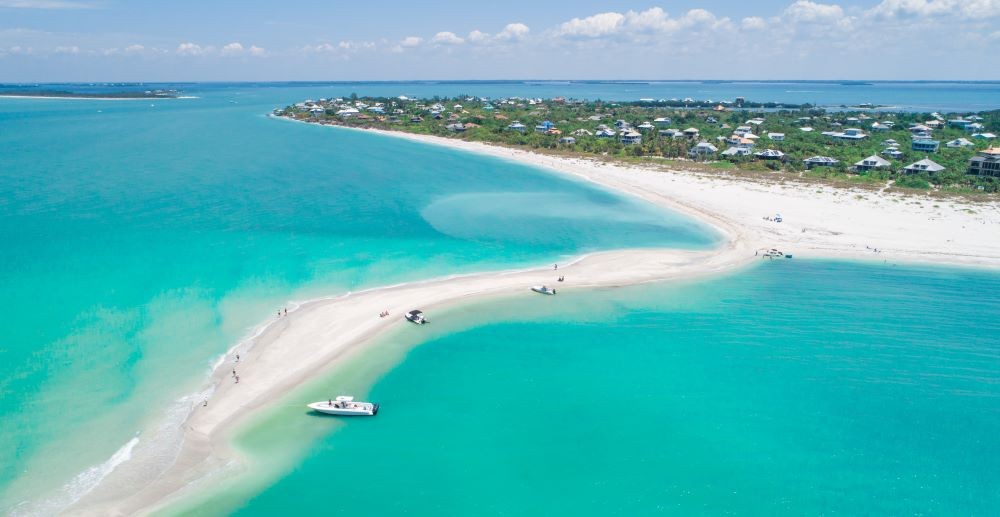 Sitting on the southwestern coast of Florida along the Gulf of Mexico, The Beaches of Fort Myers & Sanibel boasts 100 islands, mangrove forests, peaceful waterways and over 50 miles of natural white-sand beaches.
Over 245 species of migratory birds, and animals like manatees, dolphins and loggerhead sea turtles call this tranquil community home, but this natural nook of Florida has plenty to offer meetings groups, too.
The region's destination marketing organization, The Beaches of Fort Myers & Sanibel is certainly no stranger to the meetings business. Associations and corporate/incentive groups especially find success in the area, thanks to its natural surroundings, hotel infrastructure and wealth of team activities.
Many of the teambuilding options on The Beaches of Fort Myers & Sanibel take advantage of the natural surrounds to spark new ideas and inspiration during and between business sessions. After all, this is the destination where Thomas Edison regularly vacationed and frequented—and he went on to secure 1,093 patents for his inventions.
Below are seven one-of-a-kind teambuilding activities your attendees will genuinely enjoy—while forming some meaningful connections in the process—during your next meeting or event on The Beaches of Fort Myers & Sanibel.
1. Friendly Fishing Competitions on Fishing Charters
There are a wealth of fishing charters that planners can book for their groups to embark on a friendly fishing competition expedition. Catches like sea trout, mackerel, grouper and more are readily available in the Gulf—back-bay fishing also offers a wide variety of unique catches.
"Also, a very popular area is Boca Grande Pass, where the largest tarpon migrations take place every year," said Jill Vance, director of sales for The Beaches of Fort Myers & Sanibel. "As a result, we have earned the name of 'Tarpon Capital of the World.'"
Some of The Beaches of Fort Myers & Sanibel's resorts and restaurants will work with your group so they can enjoy their spoils at day's end, too.
"Some restaurants and resorts offer a 'Hook and Cook' experience, taking your fishing trip to the next level," Vance explained. "The catch of the day becomes dinner for your participants."
Some restaurants you can work with for this experience include:
Popular fishing charter vendors include: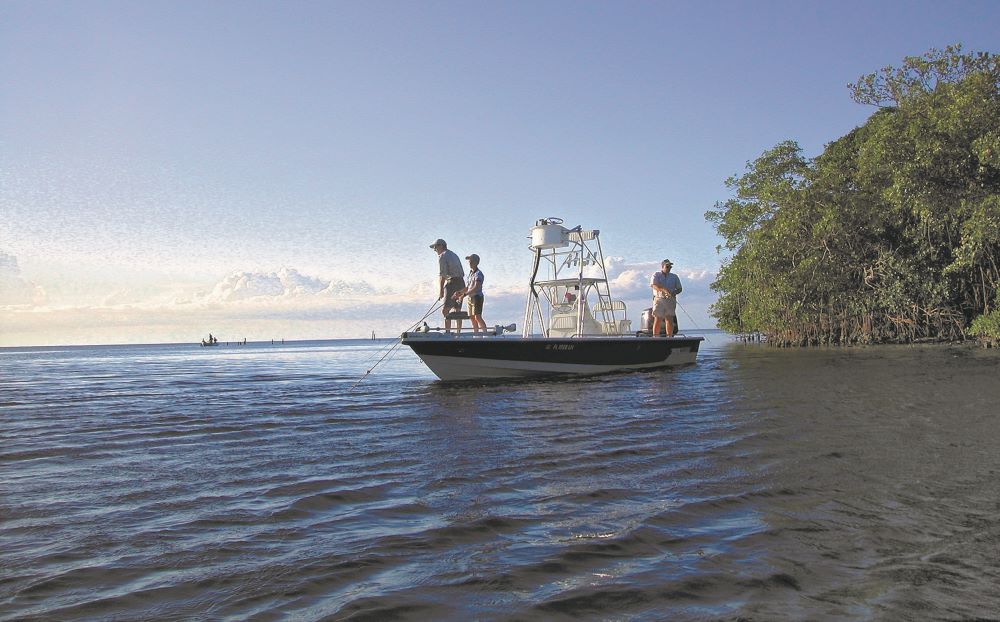 Photo: Fishing charters are a great way to experience the waters of The Beaches of Fort Myers & Sanibel
2. Guided Shelling Tours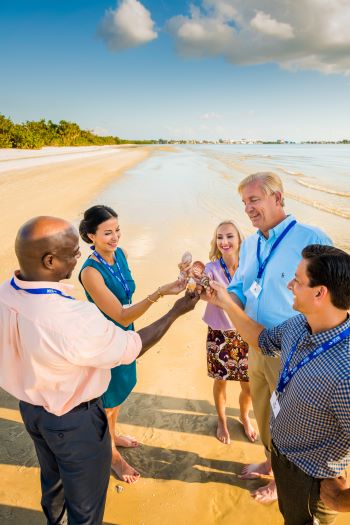 "One of the many things that brings people here is the wide variety and abundance of seashells that make their way onto our shores," Vance said, noting that shelling—finding, observing and collecting seashells—is a popular pastime of guests and locals. The Beaches of Fort Myers & Sanibel even honors the practice of shelling with its own holiday, National Seashell Day, which falls on the first day of summer each year.
Groups can organize shelling tours—scavenger hunt-like games—to find different types of shells on the beach. On Sanibel Island, Bailey-Matthews National Shell Museum staff will arrange a docent lead beach walk with one of their shell experts customized for groups of varying sizes and interests. (Photo: Discover an abundance of shells in Fort Myers and Sanibel)
Shelling cruises can even take groups to various beaches for guided shell hunts or even to shallow waters where participants can snorkel for rare beauties. Just note: If something is living in the shell, by law, you have to leave it behind.
3. Offshore Sailing School
Groups can enroll in Offshore Sailing School, where they climb aboard a sailboat and work together to sail and manage a boat as a team, all while enjoying some sweeping views of the area beaches along the Gulf of Mexico.
No sailing experience is required to participate in this unique teambuilding activity, and the sailing school can tailor the teambuilding program to your group's needs, whether the goal is to cultivate leadership skills or just have a few hours of fun on the water.
"You can end with a friendly team competition if you'd like," Vance said, pointing out the option the school offers for corporate sail race challenges.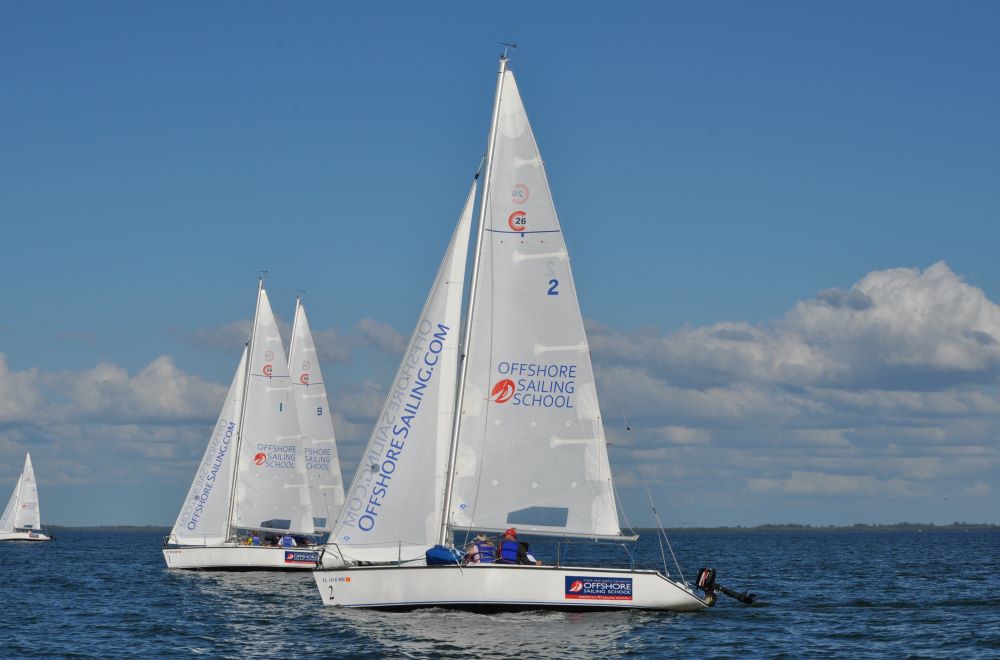 Photo: An Offshore Sailing School sailboat takes participants out to sea
4. Samples at the Wicked Dolphin Rum Distillery
Cape Coral is home to more canals than Venice, Italy—and Wicked Dolphin Rum Distillery makes hand-crafted batches of rum from 100% Florida sugar.
The award-winning distillery can take in groups for free tours of the facility, walking them through the rum distilling process, and follow it up with some samples of rum. Tours are available Tuesdays, Thursdays and Saturdays, but the distillery can also accommodate private group tours.
Vance says the distillery's quirky name comes from a dolphin that wouldn't stop teasing the owner's dogs, swimming back and forth just offshore one day. They affectionately referred to the playful animal as "the wicked dolphin," and the name stuck.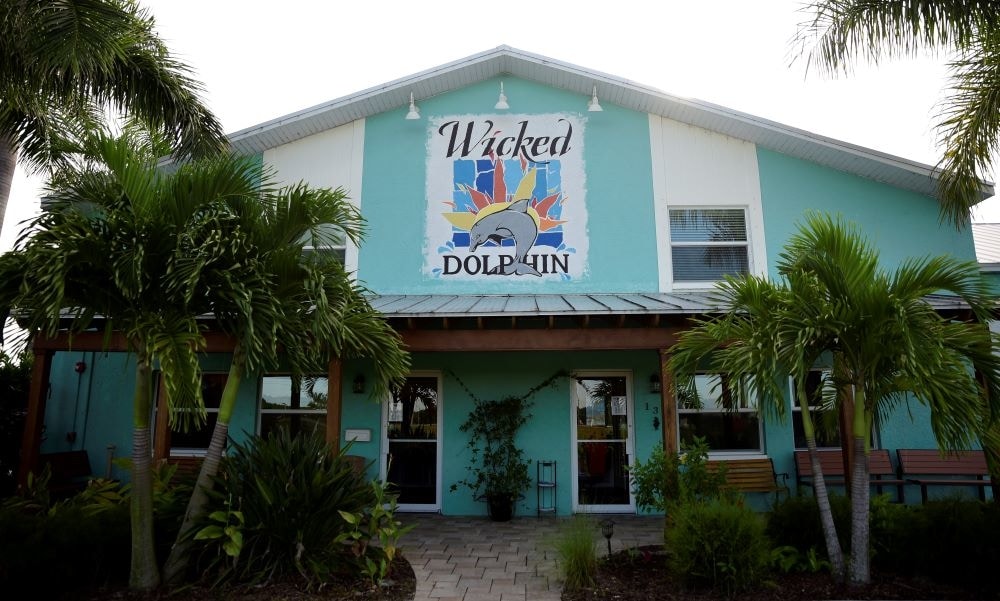 Photo: Entrance to The Wicked Dolphin Rum Distillery, Cape Coral
5. Feed the Goats and Gardening Experience at ECHO Global Farm
ECHO—a Fort Myers-headquartered organization that provides agricultural information and education to farmers around the world—offers tours of its global farm and opportunities for visiting groups to feed its resident goats.
The global farm tour is a walking tour that provides unique demonstrations, plants and techniques useful to farmers and urban gardeners in developing countries. Participants will learn some of the most creative ways to grow crops in areas where there is little or no soil, and experience seven different sections of the farm that feature plants, animals and farming techniques from different parts of the world.
"Groups will walk through the lush gardens and have a chance to try rare and delicious plants," Vance said. "There's even a berry there that we tried, and it tasted just like peanut butter! It was amazing."
Groups of 10 or more can reserve a private tour of the farm. The farm is located minutes away from historic downtown Fort Myers, making it an easy group activity during meetings.
6. Kayak the Great Calusa Blueway
About 190 miles of waterway trails weave through Fort Myers and Sanibel, which can be explored by groups via canoes or kayaks. Free from powerboat traffic, this serene paddle network is one of the best ways to connect with southwest Florida's natural beauty.
"Kayaking is more of a relaxed way to spend some teambuilding time on the water," Vance said. "A guide can take your group to one of our wildlife reserves where you can see all kinds of unique animals to the area."
Bright pink roseate spoonbill birds and 1,000-plus-pound manatees are just some of the abundant marine life kayakers can experience along the Great Calusa Blueway. Trail maps and coordinates for key highlights along the trail are located on The Beaches of Fort Myers & Sanibel website.
Estero Bay, one of the Blueway's main highlights, is the state's first aquatic preserve. State parks, resorts and spots to eat fresh seafood can all be found along the water trail, too.
A variety of kayak outfitters are available for both novice and expert paddlers, offering guided tours for groups like sunset and sunset tours, eco tours and more.
If your group is wowed by the wildlife on their kayak tour, you can take the teambuilding session one step further by adding in a side trip to the Clinic for the Rehabilitation of Wildlife (C.R.O.W.), a teaching hospital and visitor education center dedicated to saving the wildlife in Fort Myers and Sanibel for over 50 years. You can take your group on a behind-the-scenes tour and visit their education center to observe state-of-the-art veterinary care, research and conservation medicine.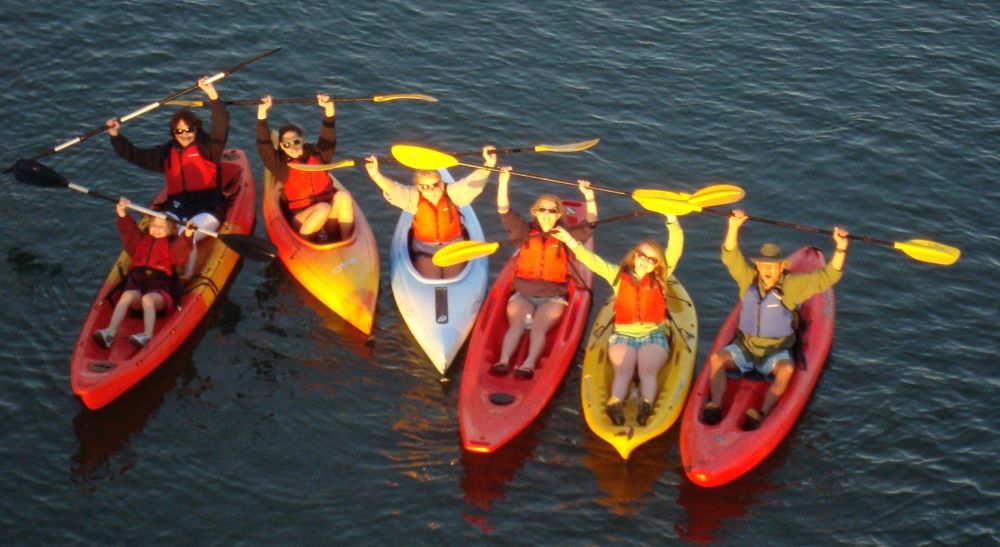 Photo: A group of kayakers paddling along the Great Calusa Blueway
7. Relax With Co-Workers on a Boat Tour
One of the best ways to really take advantage of the natural surroundings of The Beaches of Fort Myers & Sanibel is to enjoy the scenery from the sea. There is a wealth of boat charters you can reserve for groups that can encourage some relaxed team-bonding time after a day of work.
"Our destination is a haven for boat tours that specialize in dolphin and sunset cruises, nature and wildlife cruises, along with eco cruises," Vance explained. A popular one she mentioned for groups is via Captiva Cruises which offers shelling and sightseeing tours, along with island hopping and sunset serenades. Participants will likely get a glimpse of dolphins and manatees.
If you have a day to spare, you can even take a round-trip cruise to Key West and back on the Key West Express, which departs from Fort Myers Beach.
The high-speed, jet-powered catamaran makes the trip every day and it has full food and beverage service on board.
"I remember when my husband and I were on our way back from a day at Key West and we decided to sit on the top level of the ship, and it was amazing. The warm breeze felt like a blanket around us and we watched the sun set over the Gulf and there's just no words to describe how beautiful it was," Vance recalled.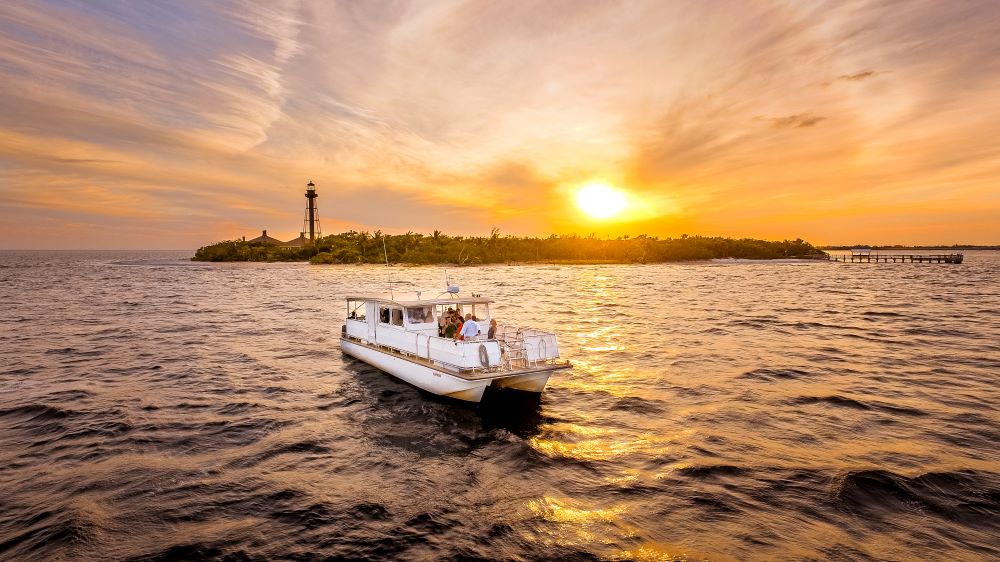 Photo: A boat tour around Sanibel Island
Genuine Team-Bonding
Thanks to the wealth of novel activities and naturally beautiful environment, The Beaches of Fort Myers & Sanibel makes teambuilding activities fun while also promoting genuine team camaraderie.
"It's been proven that natural settings improve meeting performance by boosting memory, overcoming creative blocks and even increasing brain function and improving mental health," Vance said. "Bottom line: Nature has qualities that boost the success of a conference by helping attendees with focus and clarity.
"We found that if you go outside, you can quiet your mind from the noise of emails and looming deadlines. And as a result, nature sparks new ideas, new connections and an affinity for inspiration."
Connect with The Beaches of Fort Myers & Sanibel's Conference Services team to help plan your next meeting in Southwest Florida.

This article is brought to you in partnership with The Beaches of Fort Myers & Sanibel.
Enjoy this article? You might also like: