7 Hot New and Upcoming Sioux Falls Offsite Experiences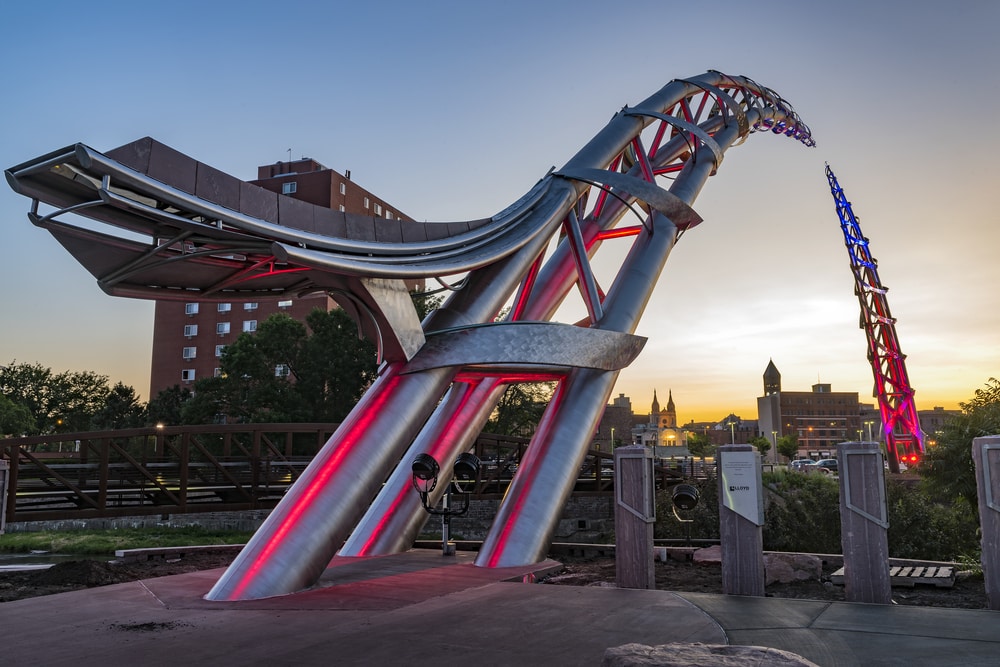 Sioux Falls, South Dakota, offers a wealth of offsite activity options for planners of meetings and events, with a variety of noteworthy facilities that have recently opened or are set to debut.
For planners, the accessibility and favorable price point of Sioux Falls are also attractions worthy of note, and with Sioux Falls Regional Airport only a five- to 10-minute transfer from its compact downtown, getting attendees around is a snap.
The Sioux Falls CVB also sweetens the deal for meeting planners by offering a "signing bonus" incentive for eligible groups.
But while the budget numbers and ease of on-the-ground logistics certainly pencil out, what really sells a destination is its attractiveness to attendees, who increasingly demand a unique, locally flavored experience in their meetings and conventions destinations. And the newest additions to Sioux Falls deliver.
Top 7 New Offsite Venues in Sioux Falls
Following are seven standout experiences that set Sioux Falls apart for meetings and conventions attendees:
1. Arc of Dreams
The Arc of Dreams is a stainless-steel structure that debuted in downtown Sioux Falls in 2019. The Arc—nearly the length of a football field—spans the Big Sioux River and stands 70 feet above the water. Be sure to check it out at night when it is illuminated with colored lights.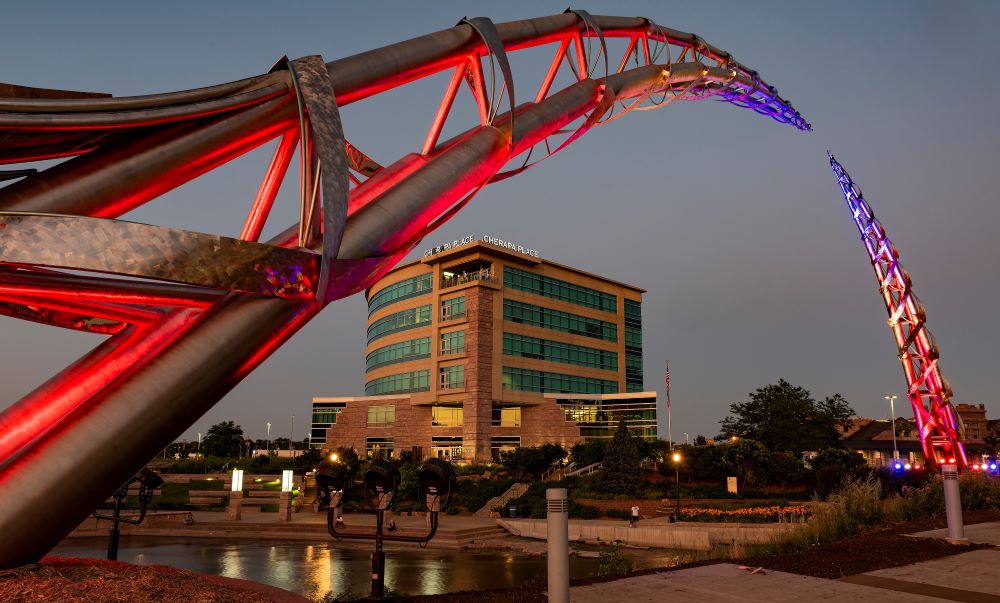 Photo: Arc of Dreams; Credit: Sioux Falls CVB
2. Levitt at the Falls
Levitt at the Falls was also a huge addition to downtown Sioux Falls in 2019. Here, you can enjoy 50 free outdoor concerts throughout the summer that showcase a variety of genres. Lawn chairs are available for onsite rental and beverage services are on tap to quench your thirst.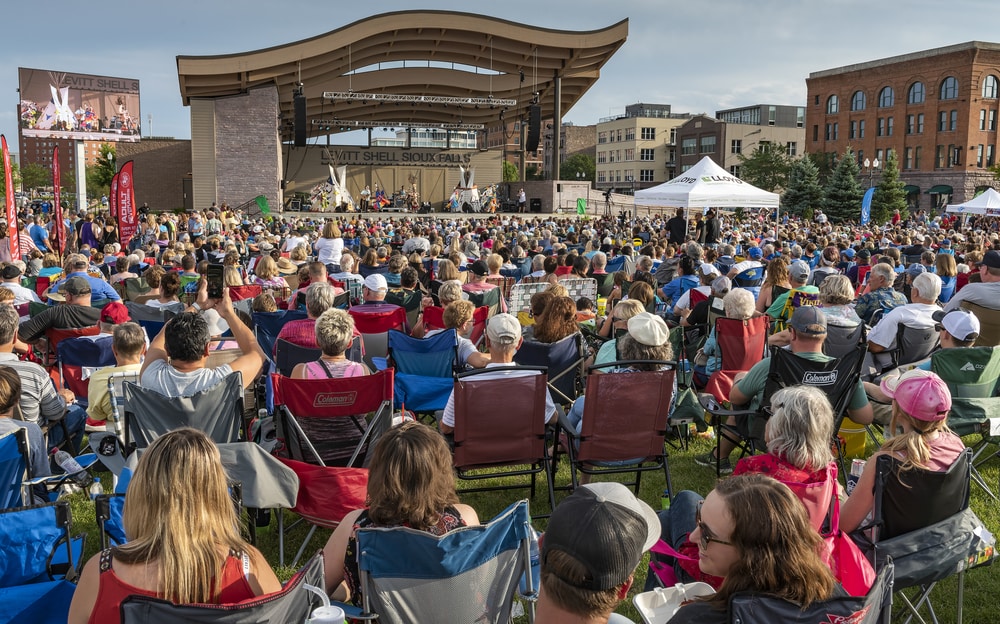 Photo: Levitt at the Falls; Credit: Sioux Falls CVB
3. Great Shots
Whether you're an avid golfer, a beginner or someone just looking for a fun social outing, Great Shots provides plenty of entertainment options. The three-story facility is comprised of 60 heated bays for you to get in on the fun with a variety of games all year long.

Photo: Great Shots; Credit: Sioux Falls CVB
Enjoy a delicious meal at the bar and cheer on your favorite sports team on South Dakota's largest television display screen.
4. Hotel On Phillips
The newest hotel in downtown Sioux Falls has entered the scene as Sioux Falls' first boutique hotel and the state of South Dakota. Hotel On Phillips is a 90-room boutique hotel that took over a former bank. The rooms are beautifully decorated with sweeping views of downtown and overlook the Big Sioux River.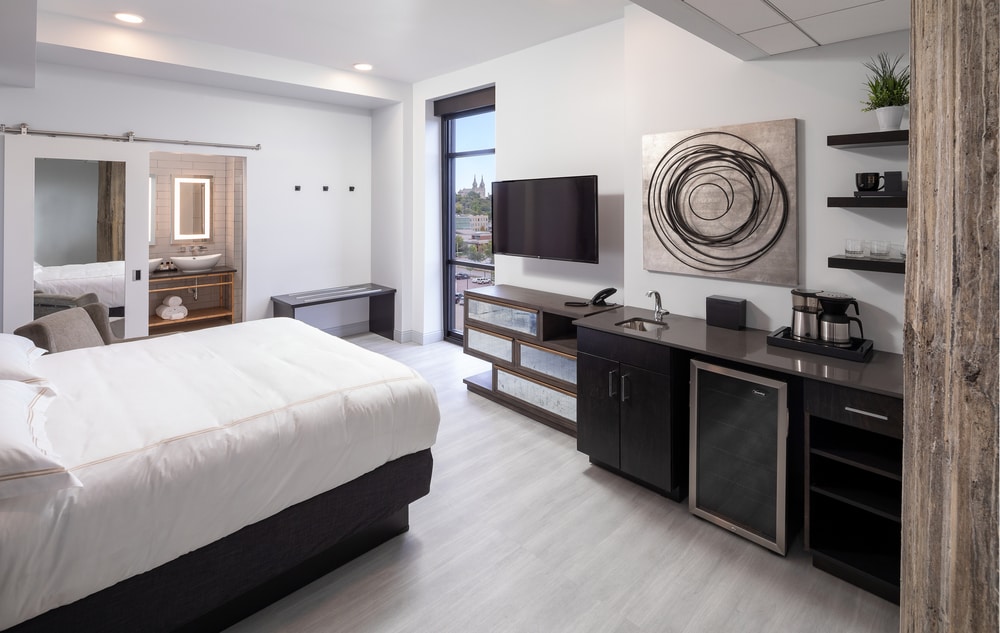 Photo: Hotel On Phillips room; Credit: Sioux Falls CVB
The moment guests walk through the door they will notice the high level of detail that gives this property an upscale vibe. During your stay, be sure to grab a drink at its lobby bar and restaurant, The Treasury, which still has the original bank vault door attached.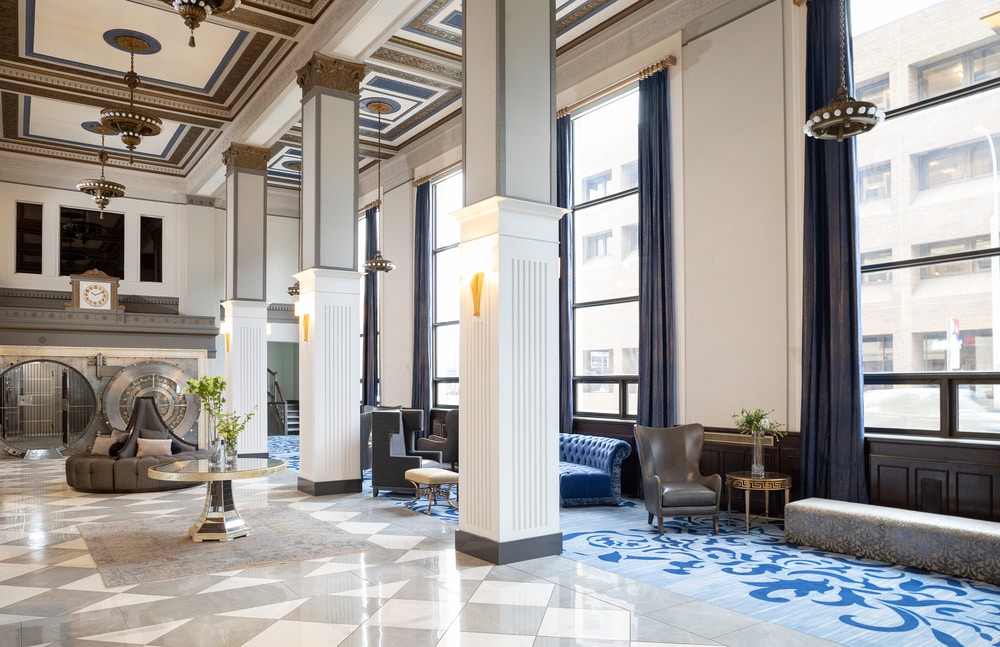 Photo: The 90-room Hotel on Phillips, occupying a former bank building downtown, is the first boutique hotel in Sioux Falls and the state of South Dakota; Credit: Sioux Falls CVB
5. New Breweries
Several new breweries have opened, increasing the city's lineup to 10 venues. New breweries include Severance Brewing (pictured), Obscure Brewing, Look's Beer Co. and Lupulin Brewing. Each brewery offers a unique atmosphere with rotating brews to impress your palate. Take a look at all of the breweries in the area.
6. Downtown Development
In late 2019, plans to bring a $200 million development on seven acres in the heart of downtown Sioux Falls were announced. The development is set to include a seven-story Canopy by Hilton hotel, a nine-story mixed-use building, as well as a parking ramp surrounded by a 100-unit apartment complex. Canopy by Hilton will include 217 rooms with ballroom, meeting and event space totaling over 60,000 square feet and is expected to open in 2022.
7. Look's Marketplace
Look's Marketplace is one of the newest culinary hot spots in Sioux Falls. This unique space features several grab-and-go counters offering foods such as sandwiches, sausages, pizza and a bakery, among foodie favorites. Diners can also order from its sit-down restaurant or sip on a pint from the in-house brewery, Look's Beer Co.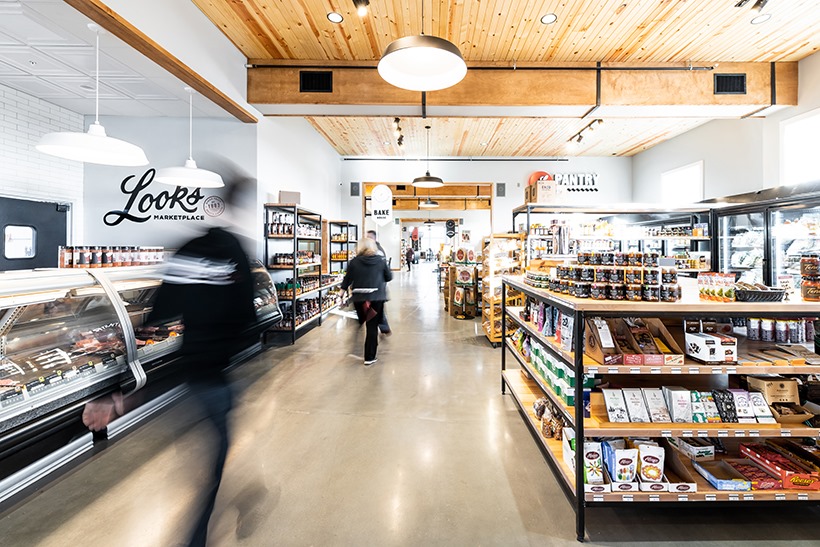 Photo: Look's Marketplace; Credit: Sioux Falls CVB
Look's Marketplace is actually one of the oldest businesses in Sioux Falls, dating back to its roots as a meat counter in 1883. The meat counter continues to be a staple of the business, as the operators still take pride in selling quality cuts.
Want to learn more about what Sioux Falls offers for meetings and events? These exceptional experiences are just the beginning.
Visit the Sioux Falls CVB website to discover additional options.