Onsite Childcare at Meetings is an Emerging Trend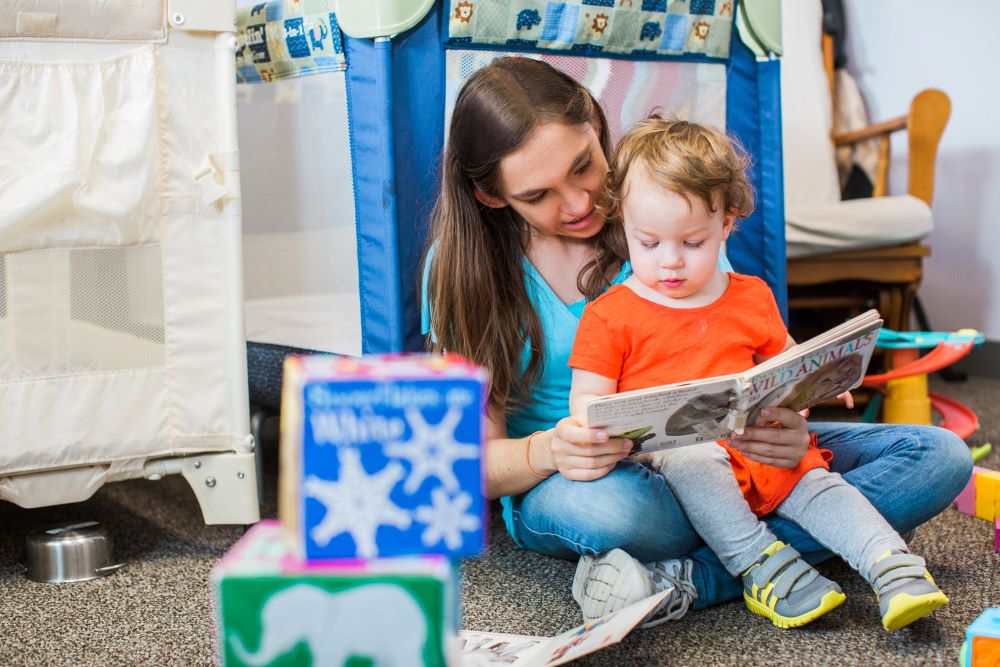 Having children should not preclude parents from attending meetings, and many conferences are recognizing this by offering services for attendees who want to bring the kids along when they travel for a meeting.
From onsite permanent or inflatable nursing/pumping pods such as Mamava to childcare services provided in meeting facilities, more organizations are catering to parents who face travel challenges due to family responsibilities.
Flexable is addressing this need by providing on-demand, onsite childcare service that meeting organizations can offer attendees during the meeting day.
According to Flexable, the demand for their services is needed for meetings and events, citing the following statistics:
39% of parents said they would have to stay home if they were asked to speak at a tech conference where there was no childcare, according to an informal Twitter poll from an engineer for The New York Times Flexable provided.
90% of event attendees have skipped an event due to a lack of childcare, according to a Flexable survey of Pittsburgh-area parents.
53% of millennials are parents and two-thirds are attending more family-suitable events than they did in the five years before the 2017 Eventbrite report on millennials.
Jess Strong, co-CEO of Flexable, formed the company in 2017 after her experience running a coworking space that offered onsite childcare.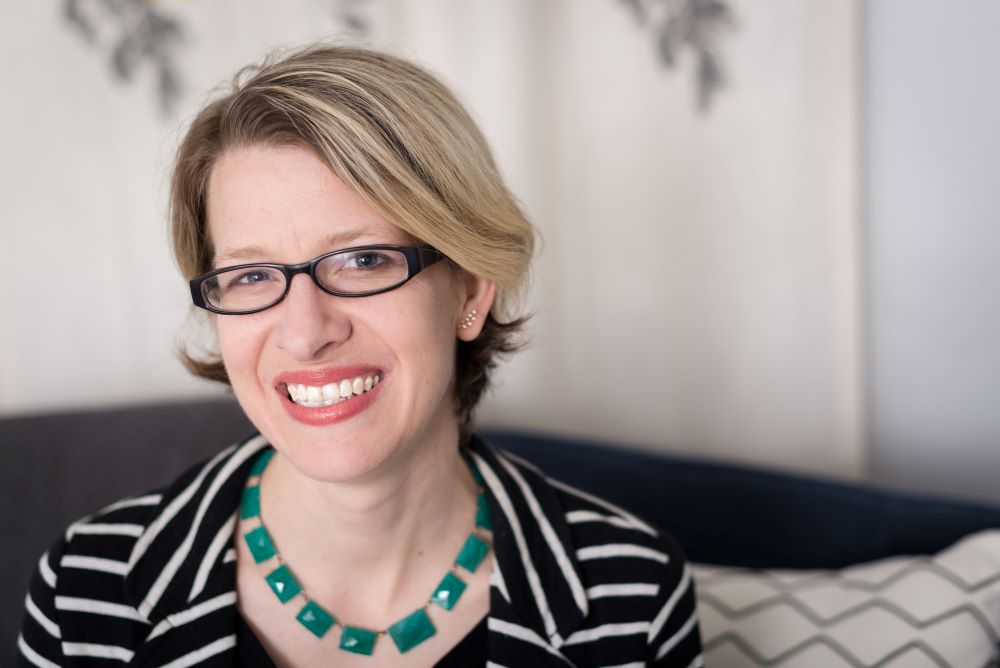 Photo: Jess Strong, co-CEO, Flexable; Credit: Flexable
"We were getting requests to rent out the space for conferences specifically for that reason, because we had childcare, so we started brainstorming—what if we took this show on the road?" she said. "We found out we would need insurance coverage and childcare worker availability, and we kind of took it from there."
The Pittsburgh-based company started in the city's David L. Lawrence Convention Center and leveraged the relationships they formed there to expand to the other cities those meetings and conventions traveled.
"We've been branching out especially with conferences that have come to Pittsburgh and then moved on the next year to other cities," said Strong, whose company has offered its services to meetings and events in Las Vegas; Nashville, Tennessee; Baltimore; and Tampa, Florida. "We will go where the requests are."
 How Flexable Onsite Event Childcare Works
To set up Flexable's childcare service, the company works with meeting and event planners on the location, dates and securing a room where the event is occurring. After determining the square footage of the room, Flexable determines how many children and the age ranges that can be accommodated. The service can be included on the event's registration page or be booked directly through Flexable.
There is a cutoff a month in advance of the event so all of the details can be finalized and the space size and services determined.
"We take care of all of the details during the conference, from six hours to eight hours—whatever it takes," Strong said. "We also have a half-million-dollar insurance policy for property damage or injury, which matches or exceeds what brick-and-mortar daycare typically has."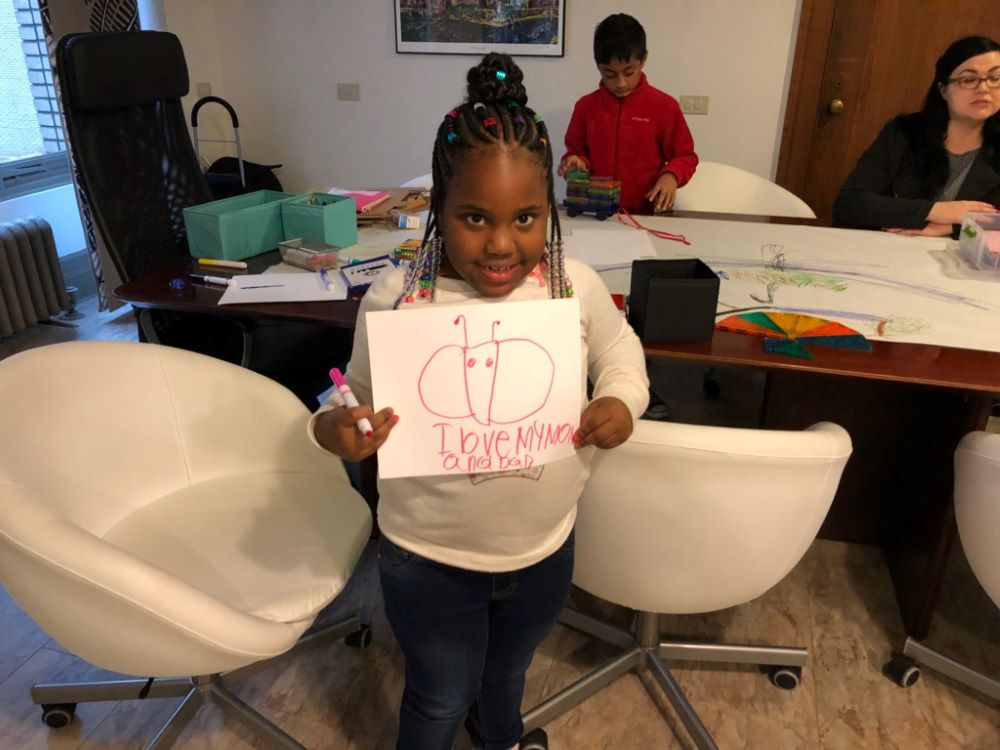 Photo: Children engage in fun activities while their parents are in meetings as part of Flexable's onsite meetings childcare service; Credit: Flexable.
Flexable has a pool of staff with on-demand availability, national and local clearances, and background and fingerprint checks, and also conducts eight hours of onsite training before each event.
Strong said the cost of the service varies depending on the number of children and caregivers, and can either be charged to the parents or be absorbed by the organization holding the event, with sponsorships a popular option to defray the cost.
"It's a pretty good sell for a sponsorship, particularly for some of the tech conferences where there's an increased focus on how to get more women involved and expand that pipeline and broaden their reach," Strong said, adding that meetings for social workers, teachers and librarians—female-dominated professions—are natural fits for the service.
Although Flexable doesn't offer nursing pods, such as Mamava, Strong said that mothers frequently come into the room to nurse or pump.
[Related: Support Nursing Mothers at Your Next Event With Mobile Lactation Rooms]
The service is typically offered from 8 a.m. to 6 p.m. because regulations usually don't allow for longer than 12-hour days. Strong said Flexable can help find babysitters to watch children during nighttime events.
Standard services include scheduled nap times, feeding schedules, bottle-feeding, diaper changing and finger food snacks.
One Flexable Customer's Experience
The Council on Library and Information Resources has used Flexable to provide onsite childcare at its annual Digital Library Federation meetings, which serve digital library, archives and museum practitioners.
"We have been using Flexable for the last few years; the first year was 2017," said Aliya Reich, program manager for conferences and events for the Council on Library and Information Resources + Digital Library Federation. "Offering childcare became obvious over the last several years, in that it's become really important to our attendees that wouldn't be able to attend."
Reich said that Flexable was brought in for its 2017 conference in Pittsburgh because arranging for outside insurance was too complicated. After the success of the Pittsburgh program, the Council flew Flexable to its following annual events in Las Vegas and Tampa.
Reich said the Council didn't charge attendees for the service, opting to fund the $100 cost per family via sponsorships. The experience was so positive that the organization decided to offer it for additional days of the conference.
"We have about 800 people attend, and this year [October 14-16, 2019] in Tampa we decided it was so important we expanded it to all of the conference days," she said. "For us, it's really about access, and if someone has a child in their care that it doesn't hold them back from attending the event. Over the course of a few years, probably between 10 and 20 people came to each [conference] that wouldn't have come."
Read Next: Experts Weigh In With Tips for Family-Friendly Meetings